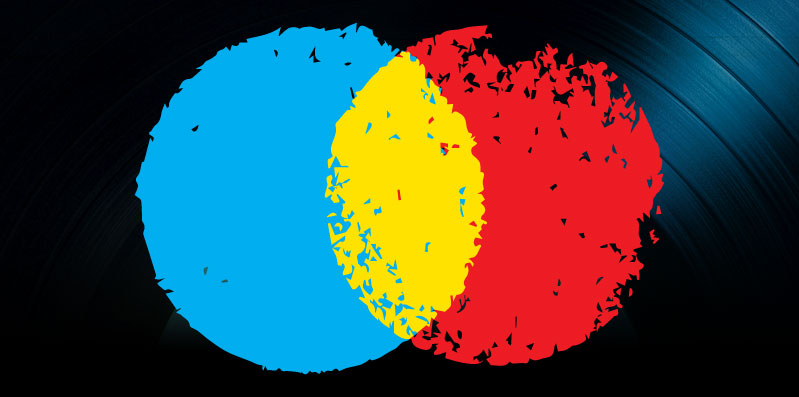 Spotify Contract Leak, Major Label A&R and Sony Royalties Lawsuit News, May 31, 2015
The Future of Music Coalition analyzed the recent Spotify/Sony contract leak. Also, industry experts measured the changes A&R efforts have undergone at major labels during the past 15 years. And Sony might go to court over the streaming royalties it withheld from three former American Idol contestants.
Understanding the Spotify Contract Leak
Tech news site The Verge released a copy of a 2011 contract between Sony and Spotify that outlined the terms of their deal, and according to the Future of Music Coalition, it revealed a great deal about the truth behind on-demand streaming platforms.
The following are some critical points of the contract that were outlined by the Coalition.
"… Full-catalog on-demand services are designed to fit the needs of the biggest aggregators." The contract provided a look at how streaming services work behind the scenes. What was revealed is that there are "perks" given on top of the direct compensation for using a licensed catalog, and this is not always correctly attributed to specific tracks and, as a result, not always shared with artists. Sony received a huge advance of up to $42.5 million in the three years this contract applied. And there were clauses that allowed for larger advances if other labels could get better deals.
The Future of Music Coalition stressed, "This underscores much of what we've been saying about transparency." Non-disclosure agreements apply to this contract and others like it in the music industry, and sometimes the terms of these agreements are hidden from the artists who are being used as "leverage" for negotiations.
The International Music Managers Forum explained, "Music is at present often exploited under clouded terms in hidden deals, with complex formulae used to calculate royalty rates, and with little transparency regarding source values. Artists should have access to all relevant information concerning all exploitations of all rights; any contract where a label or publisher waives the artist's right to receive such information should be considered void … Digital should bring transparency and granularity.
The Coalition added, "… Not all labels are the same." The Worldwide Independent Network – a collective of independent labels – announced its "Fair Digital Deals Declaration" in 2014. The consortium pledged to "ensure that artists' share of download and streaming revenues is clearly explained in recording agreements and royalty statements in reasonable summary form" and to "account to artists a good-faith pro-rata share of any revenues and other compensation from digital services that stem from the monetization of recordings but are not attributed to specific recordings of performances." Members also said they would like to "encourage better standards of information from digital services on the usage and monetization of music" and "support artists who choose to oppose, including publicly, unauthorized uses of their work."
Sony still claims to be sharing advances with artists. However, without an audit, there is no way to be sure this is actually happening.
The Future of Music Coalition also asserted, "To the extent that free advertising is part of the compensation package for labels, the full roster of signed artists are unlikely to be included." Sony's deal with Spotify gave the label ads on Spotify, which Sony could use to promote releases or sell to third parties for a profit. When a label is given free or discounted advertising in the digital space, that label usually will focus on its newest releases, pushing back catalog to the back of the line. However, back catalog is very important to a streaming service and to artists on a given label. Because Spotify payments are "pro-rata," more ad-driven listens for other artists lead to a lower stream rate for specific artists. Labels' and artists' interest only match up in regards to the artists getting ad placement.
Finally, the Coalition stressed, "This contract doesn't let services off the hook … On one level, if you're launching a music service with a model that depends on having full major label catalog, you may have few options but to tailor the payout structure in a way that works especially well for the biggest record labels and their current business model: the accumulation of vast amounts of catalog and the promotion of a smaller, mass-market roster. But that's not a reason to allow other parties to evade responsibility, as some commenters seem eager to do."
BoingBoing Commenter Cory Doctrow said, "If artists are getting shafted on payouts for streams of their music – and it's clear that they are – it's because the labels are screwing them, not because the streaming companies aren't paying out." However, this is an "oversimplification" that does not take into account the fact that many of the artists that have been most critical of Spotify's and other streaming services' current structure and practices are those who are either in charge of their on careers or woking with labels on a 50/50 split basis.
As the Future of Music Coalition concluded, "Artists and labels have diverse views about how interactive streaming offerings should ultimately be calibrated. But it's important that in the ongoing process of service design and development, services and labels alike prioritize better serving the performers and songwriters whose work is at the center of it all."
What Major Labels Are Spending on A&R
MusicBusiness Worldwide looked at how much money major labels are devoting to A&R/signing and developing artists and how it stacks up to numbers from a decade ago or more by delving into the finances of Warner Music Group (WMG).
Overall, the analysis revealed that labels like WMG and all its sub labels, including Atlantic, Warner Bros and Parlophone spend a great deal less money on A&R than it did 10-15 years ago. Between the years of 2005 and 2014, its yearly A&R investment dropped 21.7 percent. Taking into account inflation, the decade drop was actually 35.4 percent.
In 2014, WMG spent the most it has spent on developing in five years, which can be attributed to its purchase of Parlophone Label Group in 2013.
When figures are looked at in terms of the percentage of total revenue, this view provides more insight into how much WMG actually spends on A&R each year. WMG has experienced three peaks in spending in the last decade: one in 2005; one in 2007 and one in 2012, and there has not been a steady pattern of decline overall. Even though spending on artist development has gone down at WMG in the Digital Age, this area is still a point of focus at the label.
And this look at numbers and stats of expenditures also showed that WMG has actually protected its spend on A&R far more than it has protected spending on promotion and marketing. Graphs and figures attached to this MusicBusiness Worldwide study can be found here.
Sony Going to Court over Withheld Streaming Royalties
An attorney for a record company attached to popular television show American Idol requested permission from a federal judge to take a royalties dispute to appeals court on May 25. Billboard reported that the suit is over missing streaming income for artists including Kelly Clarkson, Clay Aiken and Carrie Underwood.
19 Recordings sued Sony Music in February of last year, claiming that the major label had treated streaming music from a handful of artists as "sales" or "distributions" instead of "broadcasts" or "transmissions," allowing Sony to pay a lower royalty rate than was actually owed.
Allegations cited by the lawsuit include breach of contract and breach of the duty of good faith and fair dealing. Sony tried to get the case thrown out of court in March of this year. New York federal court judge Ronnie Abrams dismissed only 19's claim that Sony made an accounting that was in bad faith.
The remaining breach of contract claim could result in $3 million in damages if the case is allowed to proceed. 19 is asking to file an "interlocutory appeal," which would give the label audience in the 2nd Circuit Court of Appeals to determine whether or not Sony has "unfettered discretion to choose between two different classifications, and, thus, two different royalty structures without any regard for the actual structure of the exploitation."
If 19 is allowed to proceed, this case could set a precedent for how recording artists' music is treated by labels and on streaming platforms and could thrust Sony further into the unfavorable light that has been shed on it in the wake of its leaked contract with Spotify.