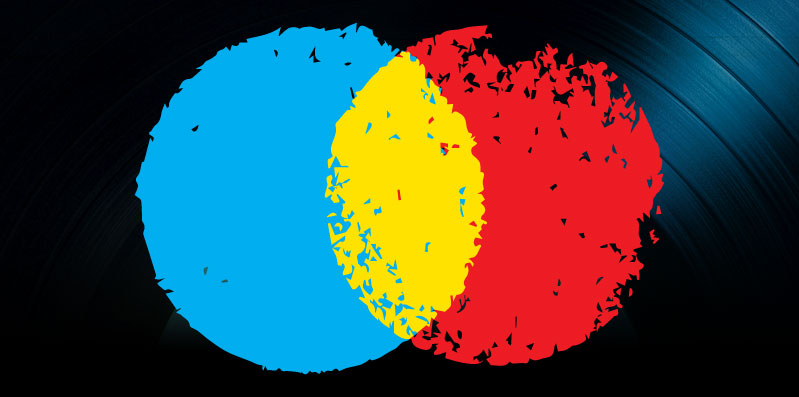 Pandora Radio Station, Spotify Funding, Apple Anticompetitive Behavior and Songwriting Contest News, May 10, 2015
Pandora got FCC approval to start an FM radio station. And Spotify secured $350 million in new funding. Also, Apple was eyed for anti-competitive behavior surrounding the launch of the new Beats. And two new music contests are available for songwriters.
Pandora Allowed to Broadcast over FM Radio
The Federal Communications Commission (FCC) approved Pandora's new FM radio station on May 4. Billboard reported that the request was submitted almost two years ago, and approval was delayed because of a Communications Act law that does not allow broadcast radio stations to be owned by foreign organizations.
Pandora bought the station – Rapid City, South Dakota's KXMZ – in an effort to reduce its royalty rates. Performance rights organization (PRO) ASCAP offers lower rates to companies who own broadcast radio stations and to the digital radio services operated by these broadcasters to 1.7 percent of gross revenue. Pandora has been paying 1.85 percent of revenue to the PRO.
Pandora's director of public affairs, Dave Grimaldi announced, "Pandora is radio, and the acquisition of KXMZ would qualify Pandora for the same RMLC license under the same terms as our competitors. This move makes sense to us beyond the licensing parity alone." BMI is also awaiting a decision in Manhattan court about resetting its own royalty rates.
ASCAP was against the radio station license approval, but the FCC disagreed with its concerns about conflicts surrounding foreign ownership rules: "With respect to ASCAP's allegations regarding Pandora's motivation in acquiring the Station … the Act does not require us to examine the business rationale of a sale, only whether it runs afoul of foreign ownership law."
In a statement released to Billboard, ASCAP said, "Pandora has to comply with a number of requirements pertaining to its foreign ownership. It has 90 days to do so; and assuming it does comply with the FCC's requirements, the FCC will then consider Pandora's application for permission to purchase KXMZ. In the meantime, ASCAP will be considering what, if any, additional comments to make, or other steps to take, in light of the FCC's Declaratory Ruling. Pandora's purchase of KXMZ is a transparent ploy squarely aimed at paying songwriters even less for online music streams and serves as yet another example of the urgent need for reform of the nation's music licensing system."
The FCC investigated Pandora's stock to help come up with a ruling and decided that a majority – around 82, to 84 percent – of the company's stock is owned by U.S. entities, and no one foreign investor owned more than five percent. Still, Pandora is on the FCC's radar and will have to re-submit records of its investments twice per year.
CEO of the National Music Publishers Association (NMPA) David Israelite declared that Pandora's purchase is "cynical and shameless" and named the new terrestrial station "a pawn in Pandora's game." He added, "Now there can be no doubt that Pandora has declared war on songwriters."
Some FCC commissioners said they felt that Pandora and other foreignly-held companies should be permitted to do business in the U.S. more than the law currently allows. Commissioner Ajit Pai said, "The Commission has tied itself (and Pandora) in knots trying to determine whether foreign interests own more than 25 percent of Pandora stock, and if so, whether Pandora should be able to own a single FM radio station in a small South Dakota town. This is absurd."
Spotify Getting $350 Million in Funding without Major Label Deals
Spotify received $400 million in funding from investors, despite not having a new global licensing deal in place with Universal Music Group. However, according to Music Business Worldwide, $50 million-worth of these investors are waiting to see if and when Universal Music Group re-ups with the streaming music service.
Universal's contract with Spotify expires at the end of 2015. The label has been trying to strong-arm Spotify and other streaming music services into further limiting its free tier in order to bring in more paid subscriptions. Still, Spotify was able to gather $350 million.
Goldman Sachs is the lead investor in the latest round, which is the seventh round of funding for Spotify Other funding is expected to roll in, making the total amount higher than currently reported.
Spotify has secured $900 million in funding since its launch in 2008. The biggest single investor thus far was $250 million and came from Technology Crossover Ventures. The streaming service is now valued at $8 billion, double that of Pandora.
Department of Justice Eying Apple for Anticompetitive Behavior
The Department of Justice (DOJ) is looking closely at Apple in the months before the launch of Apple's impending Beats-partnered premium streaming service, citing potential anticompetitive behavior. Extreme Tech explained that the DOJ is worried Apple may be offering money and other incentives to labels and other music companies if they stop distributing free content across streaming music sites.
Apple has been vocal about the need to eliminate freemium services from Spotify and other platforms in order to bring in more paying subscribers. Universal Music Group CEO Lucian Grainge has also been backing this idea: "We want to accelerate paid subscription … Ad-funded on-demand is not going to sustain the entire ecosystem of the creators as well as the investors."
Apple's new Beats service will not offer a freemium tier. After the free trial period is over, users will have to pay a subscription fee that has yet to be determined. Apple was fine with the presence of streaming music in the marketplace until it began to threaten iTunes revenue in 2013.
The DOJ is looking closely at Apple's behavior after hearing the company offered to pay UMG to pull its music from YouTube and began to pressure Spotify to completely drop their ad-supported versions. Spotify's reports indicate that 15 million of its 60 million users are paid subscribers. Many others within the music industry are thinking about pulling back from YouTube due to the long wait for its paid subscription service.
If successful, Apple's push to eliminate free services would help it enter the streaming marketplace on more solid ground, as formerly-free users might be looking for alternatives to the paid subscriptions that are currently available.
However, the Department of Justice has already reprimanded Apple before over anticompetitive behavior with Amazon and its illegal activity with major publishing houses. The EU is also watching Apple and other music companies closely to make sure they do not interfere with the freemium streaming market.
Two New Contests for Songwriters
Two companies are putting on contests for songwriters this month, with a deadline of June 1. There is no cost for submission.
Folgers and Grey are seeking artists that want to put their own spin on "The Best Part of Wakin' Up" jingle. This iconic jingle debuted in 1984 and has been previously interpreted in rock, country, hip-hop, jazz and R&B styles. The winning song will be one that breathes new life into the jingle and appeals to the "new generation of coffee drinkers." Artists will need to compose an original take and upload sheet music to their Reverb Press Kits. More information can be found on the ReverbNation website.
And LongHorn Steakhouse is looking for a new, modern song for a national ad campaign. Songs that will be considered will be hard-driving instrumental tracks with catchy licks and hooks that are more classic than techno. The track should be 60 seconds long, with the ability to be cut to 30 seconds and used across media. More details for this contest can be found here on the ReverbNation website.