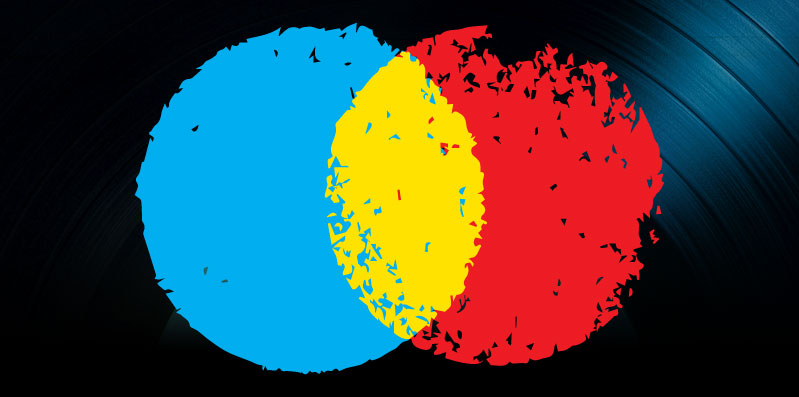 One Trillion Songs Streamed, Exclusive Spotify Content and Apple's Anti-trust Investigation News, August 16, 2015
A report indicated that streaming growth has already surpassed expectations in the first half of 2015. And experts said that Spotify might be planning to offer premium-tier only music exclusives. Also, Apple was found not guilty of attempting to illegally squelch free versions of streaming music services.
Reports Showing One Trillion Songs Already Streamed in 2015
A mid-year report compiled by music industry analytics firm Next Big Sound revealed listeners have streamed over one trillion songs in the first half of 2015 via platforms including Spotify, YouTube, Vevo, Pandora, SoundCloud and others. This number far surpasses expert predictions, and according to Forbes, could mean that by the end of the year, over two trillion songs will be streamed worldwide.
But is this massive growth in the streaming market manageable? In 2014, people listened to a total of 450 billion songs online, which is a huge jump from 2012, when that figure was about 100 billion. Still, 450 billion is only under half of one trillion, and by year's end, the number of songs played across services might be 20-times the amount played just three years ago. Some analysts said they are concerned the high streaming numbers are a "bubble waiting to pop." However, data indicates that while these numbers are surprising, new technology and listening behaviors have made them very possible to continue going forward.
Billboard also noted that many of the streams in 2015 were not monetized, which could cause royalty payment issues , since many current systems were already struggling to keep up with payments thanks to the increased listening numbers caused by streaming and other new technologies. However, if properly monetized this upswing represents a great opportunity for artists, labels, publishers and other rights holders to finally earn more revenue through these services that many have been complaining have been sucking the life out of recorded music income.
This one-trillion number is also significant, said Billboard, because it shows that there is a huge demand for legal music streaming services. Still, Forbes pointed out that a report released by the International Federation of the Phonographic Industry (IFPI) in early 2015 showed that there are a lot of music listeners who have yet to jump on the paid streaming bandwagon. This report stated, "35 per cent of consumers have accessed free music streaming services in the last six months," whereas only 16 per cent signed up for and used the paid tiers.
And there are still many using paid services who are not listening to music as much as they could, as well as hundreds of millions of additional listeners who have not yet tried streaming services at all. Companies like Apple Music are trying to entice these listeners to get on board with streaming through enhanced offerings. But many in the industry have noted the need for solid listening options in countries where monthly subscription prices are too high, or where streaming still needs to be properly introduced and marketed.
Spotify Considering Exclusive Content for Premium Subscribers
Spotify's recent behavior surrounding music releases indicated that the company could be poised for enhancements to its business model, reported Billboard. The highly-popular streaming music service might be gearing up to offer some releases only to paying members or for a limited time to free subscribers.
Spotify tested the waters by making Muse's 10-minute-long tune "The Globalist" from its latest album, Drones, released on Warner Music, available only to Spotify subscribers. Sources said the service could move officially towards premium-only content in 2016.
Neither Spotify nor Warner Music were available for comment.
Apple Cleared of Trying to Eliminate Free Streaming Music
European Union officials investigating Apple's potential plot to "kill free music" found no significant evidence this past week, stated Re/code. There was no evidence that major music labels and the technology giant joined forces to put a stop to the free tiers offered by Spotify and other services.
Investigators looked into many factors to determine whether or not Apple aggressively tried to eliminate competition from rivals while launching its new service Apple Music. While the investigation came up empty, sources close to the matter said the EU will continue to keep a close watch on the market.
The EU has also requested information from Spotify and other streaming companies about Apple's mobile App Store. Regulators want more information about the restrictions Apple puts on apps when sold via the store.
The U.S. Federal Trade Commission (FTC) is also conducting an on-going investigation into whether or not Apple's listing of rival streaming music apps violates antitrust laws. The organization is looking into the company's practice of taking 30-percent of purchases made in app for digital goods, which include streaming subscriptions. Apple's policies also prevent companies selling via the App Store from providing information about buying directly from their company websites or advertising discount plans. Spotify and other services competing with Apple Music have questioned whether or not these policies are leading them to have to charge higher prices in order to make up for lost profit.
The investigation of Apple and major labels ahead of Apple Music's launch on June 30 saw European regulators sending questionnaires to Universal Music Group, Sony Music Entertainment and Warner Music Group about their licensing discussions and deals with Apple.
The EU, Apple, Spotify and major labels declined to comment on this story.