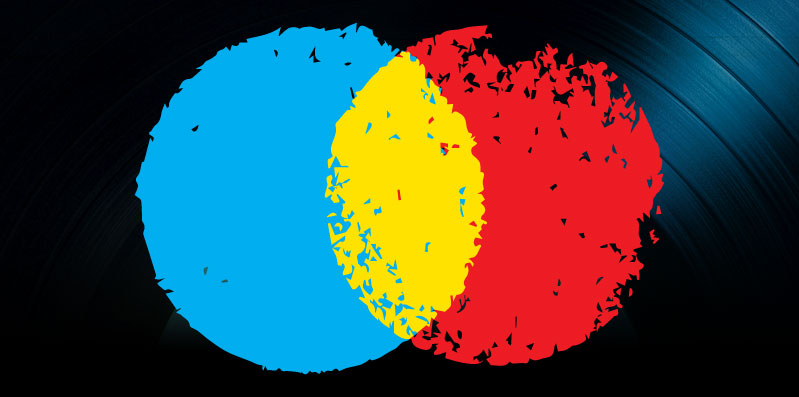 Musicmetric Acquisition, Touring Music Industry and the State of the Music Industry News, January 25, 2015
Apple bought the startup that powers music analytics service Musicmetric. And Billboard explained how dropping gas prices have helped the live music industry. Also, Forbes provided some important insights about the state of the music business revealed by 2014 end-of-year reports.
Apple Acquiring Semetric
Technology giant Apple bought British startup Semetric, the company that runs the Musicmetric analytics site, reported The Guardian. Industry experts believe the acquisition will be part of its plan to relaunch Beat Music in late 2015.
Documents changing Semetric's address to the address of Apple Europe Limited were filed in early January, and senior Apple attorney Gene Levoff was made director of Semetric in October.
A statement released by Apple said, "Apple buys smaller technology companies from time to time, and we generally do not discuss our purpose or plan." Spokespeople from Semetric did not respond to questions.
Musicmetric was launched in 2008 by co-founders Gregory Mead, Marie-Alicia Chang and Matt Jeffery. It allows music labels, artists and others in the music business to track data on sales, BitTorrent download and social media stats for musicians. According to reports, its platform will also expand to track YouTube videos and audio streams in the next few years.
As Semetric, the startup also raised £3m in January 2013 in order to cover e-books, televisions shows, films and games. During that time, it also made a deal with Spotify so it could include streaming data into Musicmetric's dashboard. Even though Next Big Sound also has a deal with Spotify to provide analytics to musicians, Musicmetric is still the #1 way labels track their streams on that streaming platform.
Musicmetric has also been a leader in research about online piracy. The company released a report in 2012 detailing how three billion songs had been torrented in the first half of that year, which caused a splash across the industry.
Even though Apple refuses to discuss its plans for Semetric, analysts believe the Musicmetric dashboard could become Apples "in-house tool" for labels and artists to track sales and streaming within iTunes.
The price paid for Musicmetric was not made public, but the Financial Times speculated it may have been purchased for around $50 million.
Falling Gas Prices Helping the Live Music Industry
Low gas prices have helped touring musicians and the greater live music industry take away more from shows in the past few months, reported Billboard.
Fuel costs started falling in June of last year and by January 12 hit their lowest in five years, which has significantly helped the music touring business. Diesel fuel was $3.91 per gallon just one year ago and is now $3.13 on average, according to the U.S. Department of Energy. This means an arena tour with ten trucks and four buses, all getting about five miles per gallon, could be saving around $22,000 over 30 tour dates and 10,000 miles. If current gas prices extend into the summer, which sees over 1,000 buses and ten times that many tour trucks on the road, the live music industry could save $15 million per month.
Fielding Logan, manager at Q Prime South who oversees touring for the Black Keys, Eric Church and others said he has already seen big savings on Church's now-running arena tour. From September to December, Church's tour "saw a savings of about 25 percent in budgeted fuel costs versus actual fuel costs, [resulting in] about $30,000 [saved] over 33 tour dates … I expect savings would have been better but, while fuel costs went down from our budget, our number of trucks went up."
For an act the size of Church, $1,000 per show does not add up to 30 minutes at the merch stands. However, smaller tours are seeing huge savings, particularly bands in fans. Unleaded prices have decreased far more dramatically than diesel, averaging $2.14 per gallon on average right now, down from $3.33 one year ago.
Chromeo's tour and production manager Ben Erickson said that on a 12,000 mile tour with 30 dates, a band in a Ford Econoline fan with a trailer, which gets about eight miles per gallon would save $2,000 per month on fuel. This means that a developing act touring ten months per year would save $20,000 in fuel costs. Erickson pointed out, "That's a big number for a band living in their van."
Chromeo just completed a tour to support its latest album, going out with one semi truck pulling a 53-foot trailer and one bus pulling a trailer. The "bus pulling a trailer" trend began when gas prices hit their highest in the early 2000s. Thanks to the drop in diesel gas prices since last summer, Chromeo has saved about $4,000 per month.
Erickson explained, "During an 18-month record cycle, where a bus and truck are used for 12 of those months, there would be a $50,000 difference in fuel costs over the course of the cycle, if fuel prices stayed at or below where they're currently trending."
Current gas prices are coming at a very light touring period for most artists, who tour most heavily in the summer. Gas prices do not typically dictate touring strategies, which are created by factors such as album cycles, summer festivals and demand.
Year-End Data Pointing to the State of the Music Industry
Year-end music business reports published by Nielsen SoundScan, Next Big Sound, Morgan Stanley, TechNavio and Concave Brand Tracking provided important insights about how the music industry is changing. This past week, Forbes presented six highlights that could dictate where the business will go in 2015 and beyond.
First of all, "more people are consuming music than ever before." However, that consumption is happening mostly on streaming services. Next Big Sound's 2014 report, released on January 21 said there were 434,695,663,626 total music streams last year on Spotify, YouTube, Vevo, Soundcloud, Vimeo and Rdio combined. This is a 363-percent gain from 2012. The report declared, "The music industry has gone down a path it probably won't come back from … As harsh as it may seem, if you're not already on board, you're probably irrelevant."
Forbes also stated what most in the industry now realized: "Digital downloads are dying." Nielsen SoundScan's 2014 report showed digital albums sales down by 9.4 percent, with digital track sales down 12.5 percent. And this trend is not likely to change now that fans have gotten used to getting music for free, a trend that started with Napster and has continued with YouTube and other streaming services.
Many predict that if sites like Spotify can get more users to pay for its premium paid service, the music industry could benefit significantly. Market research firm TechNavio said it believes this will happen, and that global annual digital revenues will double, going from $8 billion in 2014 to $16 billion in 2019.
Forbes also predicted that vinyl could become the new physical format of choice. CD sales fell 14.9 percent last year, but the popularity of vinyl continues to grow each year. The vinyl market saw a 51.8-percent gain in the last two years. Nielsen's report stated, "This is the ninth consecutive year of growth for vinyl sales …Vinyl now comprises over 6 percent of physical album sales."
The fourth observation Forbes made was that "rock isn't as dead as one might think." An analysis of vinyl sales proves that rock music is still going strong, as that particular genre made up 71-percent of LP sales in 2014. Both classic rock and other types of rock continue to thrive, with the Beatles and Lana Del Rey earning two albums in the top ten. The two highest-selling albums were Jack White's, which sold 86,700 copies and the Arctic Monkeys', which sold 58,700. And pop rock is queen on streaming, making up 24 percent of the format according to Next Big Sound.
Forbes also noted that radio is still important. There are 320 million people in the U.S., and Morgan Stanley's year-end report indicated that 298 million of them still listen to AM/FM radio. This is twice the number of people who listen to Pandora, SiriusXM and Spotify combined. This listening pays off for the music industry: Terrestrial broadcast radio was responsible for 44 percent of total U.S. music business revenue in 2014, almost twice that contributed by live music and over four times that contributed by satellite radio subscriptions.
However, radio might fall eventually. The same Morgan Stanley report predicted that revenue growth for broadcast radio will lose some steam during the next five years, falling by about 1.4 percent annually.
Finall, Forbes noticed that "brands and bands" are aligning more than they ever have. Most recently, Motley Crue showed up on CNBC's Closing Bell, defending its alignment with Dodge. But that is not the only act intertwining with a brand. The Next Big Sound pointed out that brands spent $1.3 billion on music partnerships in 2014, with Adidas, Beats and Apple being the brands showing up in the biggest way in music videos. And the last two in that list struck a deal that earned Dr. Dre $620 million last year alone, which is "the highest single-year sum for any musician in history."