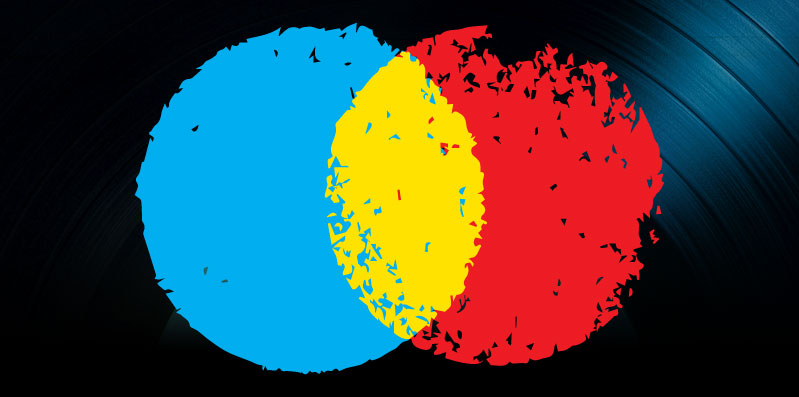 Music Industry Technology, Making it in the Music Industry and Spotify Subscriber Numbers News, January 18, 2015
VentureBeat identified nine tech trends that could be big in media this year. And Billboard pointed to a quick list of tips for "making it" in the music industry. Also, Spotify reached 60 million users worldwide.
Which Music Industry Technologies Will Thrive in 2015?
Technology experts gathered at the Consumer Electronics Show (CES) to discuss how their industry might evolve in the coming year this past week. And VentureBeat highlighted picks for media-related tech that could thrive in 2015, among them several trends specific to the music industry.
First of all, drivers are likely to have more access to more music and entertainment in their cars, as traditional AM/FM radio continues to get phased out. Google and Apple are developing new platforms that connect mobile apps to cars' head units, and car manufacturers are creating new devices to support them.
Automakers are collaborating with Apple and Google to get Carplay and Android Auto platforms into their respective systems. While this advancement was already made in 2014, mobile app developers are just starting to integrate the concept of the "connected car." VentureBeat also predicted that at least one company will introduce Google's Chromecast stick for cars, which will allow any car to be connected to the mobile Internet.
The radio industry could also be transformed. Although music fans now agree that traditional terrestrial FM radio is inferior to almost all digital options, the U.S. radio industry is still spending $44.5 billion per year on ads. Connected cars and increased mobile listening options will start to pump more of this advertising money into digital radio services, which could rejuvenate the radio industry. This is already happening, as podcasts are slowly turning into real businesses.
The music industry is not likely to stop arguing over whether or not artists are being underpaid by streaming music services like Spotify and Pandora in 2015, and digital downloads will continue to decline. The music industry will continue to search for new sources of revenue and will find it through enterprise music licensing services, according to VentureBeat. The site's analysts' predict that startup companies will figure out a strategy that lets record labels license content beyond just in TV commercials, major motion pictures and streaming music platforms. They will branch out to brick-and-mortar and online retail stores, mobile games and other areas.
"15 Simple Rules for Making It in the Music Industry"
While there are hundreds – if not thousands – of "how-to" articles from experts on how to thrive in the music business, Billboard called attention to a post published in December on the Sonicbids blog with 15 quick-and-dirty tips for "making it" from Bobby Borg, author of the book Music Marketing for the DIY Musician: Creating and Executing a Plan of Attack on a Limited Budget. Below are some highlights.
"Focus on your craft first." Writing incredible songs and having an amazing live show is a sure-fire way to build a fan base, so artists need to devote ample time to songwriting and playing and performance technique.
"Give fans a reason to care about you." More specifically, music fans need to connect to an artist's entire brand and not just be fans of the music.
"Promote your music both online and offline." Experts have been drilling the importance of promotion into independent artists for decades, and with all the digital options now available, artists have no excuse to make promotion an ongoing process instead of a one-time task.
"Hang out with like-minded people." A band cannot thrive in a vacuum, and thus artists must form partnerships with other bands, whether through live shows, songwriting collaboration or some other type of alliance.
"Learn how to bring in income on your instrument." This means not relying solely on one stream of income , so you can make a living playing music: give lessons; play weddings; produce local artists, etc.
Spotify Exploding at 60 Million Users
Spotify now has 60 million worldwide users, including 15 million paid subscribers, reported The Guardian. The streaming music platform also added ten million users in the last two months of 2014, 2.5 of these paying for premium services, even in the aftermath of Taylor Swift's high-profile argument with Spotify over royalties.
These new numbers were announced in a post on the Spotify blog Monday. These recent figures mean the company has kept its conversion rate of 25% of its users paying for the service since May 2014.
Spotify is still the most popular music subscription globally. Deezer is next in line with 16 million users and six million paying subscribers. Rhapsody is still around with just two million customers.
Spotify likely attracted new users through a pre-Christmas promotion that gave new users three months of its premium service for 99 cents instead of $9.99. Additionally, the company unveiled a "family plan" in November that allows subscribers to add as many as four family members with their own accounts on the service for just $4.99 each per month.
These new subscriber numbers announced have been heralded by Spotify execs as proof that the company's free, ad-supported version, as well as the free mobile version launched in December 2013 lead to more paid subscriptions.
In November, in response to Taylor Swift's pull of her catalog from the service, Founder and CEO Daniel Ek wrote, "More than 80% of our subscribers started as free users … If you take away only one thing, it should be this: No free, no paid, no two billion dollars." Two billion dollars is the amount of royalties Spotify has paid out to artists since 2008, with one billion of that paid in 2014.