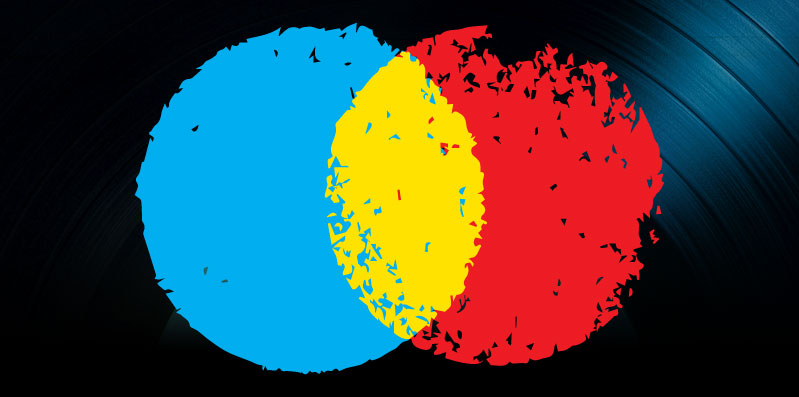 Managers' Changing Roles, Oak View and Pandora's Acquisition of Rdio News, November 22, 2015
Experts talked about changing management styles at the Billboard Touring Conference. Also, Irving Azoff and Tim Leiweke said they would be starting a new live performance-related venture. And Pandora announced it will buy Rdio.
Touring and Artist Management Experts, on Managers' Changing Roles
A panel at the Billboard Touring Conference, "The Drummer Just Did What? Contemporary Artist Management and the Art of the 3 a.m. Call" explored how management has changed since the fall of the traditional label system.
Billboard reported that the takeaway was, a manager's job is now being in charge of all elements of an artist's career, including digital strategy, marketing and promotion, tour planning, branding and brand partnerships, etc.
Mick Management founder Michael McDonald (Walk the Moon, Leon Bridges) admitted, "I can't blame or be upset with the way things have turned out at the labels … There are fewer people doing more work. I can either stand there and scream at the wall, or I can take responsibility, because ultimately I need to do what serves my client best. The label's not going to get fired if the artist isn't happy. We built up that infrastructure internally."
Clarence Spalding of Maverick Records represents Jason Aldean and other country and R&B acts, and he agreed that managers in all genres have to take on more responsibilities in order to satisfy the needs of their clients: "I have a team out there looking under rocks to keep these kids alive until they have a hit."
Shawn Gee, also of Maverick manages Nicki Minaj and Lil Wayne. He said keeping his clients satisfied and successful is about making sure all members of the artist's team are going above and beyond: "We're all in the same car and the management is driving … Depending on the value you bring to that team, you might not be in the car for the full ride." In order to seek out new talent for the label and gauge fans of current acts, he employs a digital team to analyze data for up-and-coming acts and looks for locations that have a large number of fans in order to help schedule concerts and plan social media blasts.
Street Execs Management Partner David Leeks, representative of 2 Chainz and sevreal other Atlanta area hip-hop and R&B acts has had a different experience. He explained that when he finds an artist he wants to back, he gets their music out to clubs and DJs to build up a local following, then opens it up to other cities and finally suburban fans. He added, "We focus on building an artist from scratch and investing in them. We know our niche … A lot of times it takes the artist to invest in themselves to really show the label that their next record is worth putting out."
Executive Vice President of Red Light Management (R. Kelly) said he has often had to re-adjust plans to suit quick changes in the industry. After planning the release date for Kelly's album Black Panties, Beyonce changed everything by releasing her much-buzzed-about surprise album on the same day. He explained, "There are no rules anymore … I remember going into that release night and wondering at 12:30 why Beyonce was trending. And oops, she dropped an album."
Adam Alpert, CEO of Disruptor Records and Management described the overall message of the panel: "The landscape changes, but it all comes back to the music and you have to help everywhere you can."
Irving Azoff and Tim Leiweke Partnering for Oak View Group
Former AEG head Tim Leiweke and music business entrepreneur Irving Azoff are teaming up for a new venture started to boost revenue for concert venues. Azoff's MSG partnership, Azoff MSG Entertainment will be backing the startup.
According to the New York Post, Oak View Group will collaborate with marketers, artists and venues, creating an opportunity for business partnerships between them. The Grup will also work with marketers and campaigns across the country in order to possibly give them naming rights at venues that have ad budgets.
Oak View is currently working with the Prudential Center in Newark, NJ and will be overseeing David Beckham's bid to introduce a Major League Soccer franchise to Miami.
Azoff is currently manager to Gwen Stefani and Christina Aguilera and was formerly the executive chairman of Live Nation.
Pandora Buying Rdio to Expand Subscription Service
Pandora announced it will buy Rdio in order to expand its subscription service in order to help boost its flailing revenue and potentially build better relationships than it had before with labels and artists, reported TechCrunch. But according to an article in Fortune, this acquisition might come with complications.
Pandora, which suffered a major loss on the stock market in October, announced its plans to buy the streaming music service on November 16 for $75 million in order to provide a robust paid subscription service. This could mean more revenue for Pandora.
But experts noted this move could be Pandora's attempt to improve relationships with artists and labels; an expanded and improved subscription service could counteract the industry's concerns that Pandora is not compensating artists properly for the music it plays and also make it more musician-friendly than competitors like Spotify or YouTube.
Early signs are indicating that Pandora's plan to build its fortune by buying Rdio might fall flat. Investors were not excited about the news, which brought Pandora's shares back to their lowest point. And analysts indicated that the plan, "reeks of desperation" and were doubtful Pandora could execute it successfully.
Pandora's "fate" has long been controlled by its investors and a music industry that has become "hostile" towards it as the service has argued down royalty rates again and again. Thus, Pandora's costs and ability to deliver a superior experience to its customers is possibly in the hands of the industry. And what works for the music industry may not be in Pandora's, consumers' or musicians' favor.
Venture capitalist Chris Dixon explained that music is different from other types of online media because the music labels control a large part of it, and most are not invested in innovation or improving the user experience. He compared the music industry to the video game industry: "Contrast this to the music industry, which relies on litigation to aggressively stifle remixing and experimentation. Large music laels have effectively become law firms devoted to protecting their back catalog. Sometimes this means suing their peers, and sometimes this means suing communities of users."
This situation describes Pandora's major problem: It exists in an economy in which the most powerful companies and individuals are more focused on collecting money lost long ago than on trying out new business models.
An example is that the music industry recently waged a legal war against Pandora and other music services to get back monies owed from recordings made prior to 1972. The collection of these royalties resulted in expensive and long legal processes, ultimately ending with Pandora settling all the claims for $90 million. And that $90 million is a lot for a company that lost $150 million in Q3 of 2015 alone. Plus, none of that $90 million will go to support new artists. It will instead be divided between lawyers and music labels.
Pandora's and the music industry's biggest challenge is the music royalty system, which still largely operates in a way that follows an outdated business model. In many cases, it rewards copyright owners who want to "become law firms devoted to protecting their back catalog" instead of focusing on the future of the music industry.