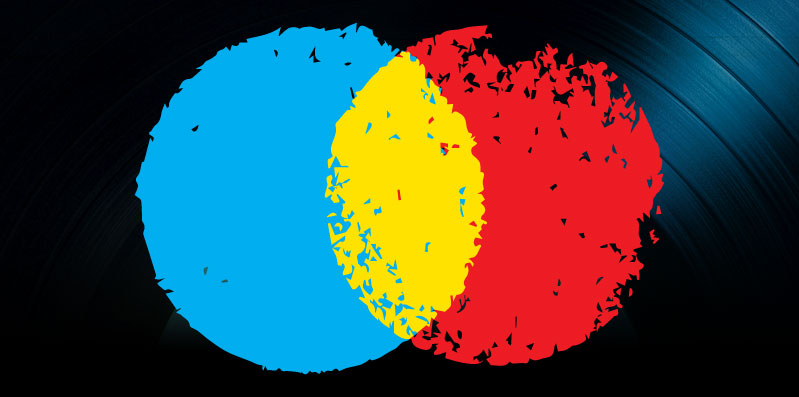 Grooveshark Shutdown, Performance Rights for Recordings and Instagram @Music News, May 4, 2015
Grooveshark founders shut down operations. Also, the U.S. Register of Copyrights appealed to Congress to implement improved performance rights terms for recordings. And Instagram launched a new music discovery tool.
Grooveshark Wiped Out
Grooveshark shut down late last week when co-founders Josh Greenberg and Sam Tarantino finally admitted they had been running a copyright-infringing music service after a long legal fight between parent company Escape Media and all major labels. According to Billboard, Escape Media will settle with Universal Music Group, Sony Music Entertainment and Warner Music Group. The Record Industry Association of America (RIAA) explained that the streaming company will be "wiping its computer servers of all the record companies' music, and surrendering ownership of its website, mobile apps and intellectual property."
Grooveshark was taken to court by labels for not having proper licenses in place to play music by major labels. Total damages were estimated at $420 million for just the 2,807 sound recordings owned by EMI, now Universal that were on the company's servers.
Escape originally claimed it was protected against copyright infringement under the DMCA safe harbor. Grooveshark does license content from small labels, but it has adopted a model similar to YouTube, allowing users to upload content and be streamed by other users, thus making the provisions Section 512 null and void.
As of April 30, Grooveshark was up against $736 million in statutory damages. The maximum penalty per infringing song is $150,000.
Greenberg and Tarantino said in a statement, "Despite the best of intentions, we made very serious mistakes. We failed to secure licenses from rights holders for the ast amount of music on our service. That was wrong. We apologize."
Grooveshark also issued a statement on its website asking visitors to obtain their music legally.
Because the streaming service settled, record companies will now not have to disclose any of their private financial details in open court.
Register of Copyrights Supporting Performance Rights Reform
U.S. Register of Copyrights Maria Pallante appealed to Congress to make major changes in Copright Law on April 29. She suggested passing a law that would attach performance rights to recordings and allow the Copyright Office to better address copyright issues in the Digital Age, reported Music Week.
Chairman of the Judiciary Committee at the House of Representatives, Congressman Bob Goodlatte organized the hearing as part of a two-year review of U.S. copyright law that is currently underway.
Pallante offered her full support for performance rights for recordings, noting that the the fact that the U.S. does not protect these recordings in this way puts it behind the rest of the global music industry. She called the lack of performance rights for sound recordings "indefensible" and "bad policy" and explained the new Fair Play, Fair Pay Act, which would provide "an excellent legislative framework" for a recorded music performance right.
Pallante also voiced support for the Songwriters' Equity Act, an act that would help stabilize royalty rates for songwriters and publishers.
She admitted the Copyright Office needs to provide more education about copyright law to the public and added, "There is no question that the copyright law touches everyone … If the Committee is prepared to act, it is in a strong position to develop legislation."
Pallante also said that the Copyright Office needs to change in structure in order to more easily fit into the Digital Age. At the moment, the Office is part of the Library of Congress and thus cannot operate as a standalone government agency. She explained that if it were its own entity, it could streamline operations and better serve its purpose.
Last week's hearing is the beginning of the second part of a copyright review which has the Committee inviting "all stakeholders … to share their views on the copyright issues we have examined over the course of our review so far, as well as any others." He said, "Even since we began our review, there have been several new Copyright Office studies, new technologies, court decisions and even changes in business models, so we look forward to hearing from stakeholders on all of these important issues."
Daryl P. Friedman, Chief Advocacy & Industry Relations Officer for The Recording Academy announced that Pallante's comments and support were very well-received by musicians: "We wholeheartedly agree that music creators are struggling with outmoded laws that have not kept step with the Digital Age, and the time has come for Congress to ensure fair market pay for all music creators across all platforms."
Instagram Introducing @Music
Photo-sharing platform Instagram launched its @music handle on Thursday, which will help create a community for sharing and discovering music. CEO Kevin Systrom shared the news in a post on the Instagram blog.
This is the first time Instagram has started an account dedicated entirely to one subject. The @music handle will be an account designed exclusively for "exploring music, those who create it, and the community around it." Content will be put up under the handle on the platform as well as on the site's blog.
The goal of @music will be to cover "all facets of the musical experience," including music from superstar artists and new, emerging and unsigned artists as well as session players, fans, instruments, lyrics, studio and live events.
The @music handle will make six posts per week. Posts will center around hashtags such as #LocallySourced (unsigned artists), #DoubleTrack (artists' interests outside of music), #15SecondLessons (tutorials for those looking to learn to play instruments) and others.
Systrom shared, "Music is a huge part of all our lives here at Instagram. It's a passion of ours, and we know it's a passion of yours."