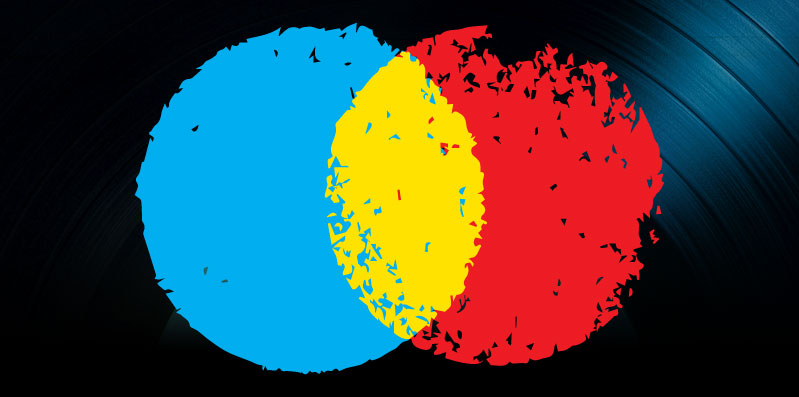 Found Them First App, Streaming Playlist Brands and Song Licensing News, September 13, 2015
Spotify released a new music discovery app. Also, Billboard outlined how independent labels are tapping into streaming playlists to help them market artists. And the CEO of Sony/ATV said that giving songwriters 100-percent ownership of their songs could hurt their income.
"Found Them First" Identifying Tastemakers, Giving Artists Marketing Tools
Spotify's new "Found Them First" app was unveiled, and will help give users "bragging rights" when it comes to being the first to discover new artists on the streaming platform "before they were cool," reported Amanda Connolly of The Next Web. The app will also help boost the streaming music platform's music discovery features, enabling artists to enhance their own music marketing.
Users log into "Found Them First" using their Spotify account details, and the app scours data to find out artists these users were listening to before they "made it big."
According to Spotify, artists are "breakout" if they have had more than 20 million streams and a growth rate of 2000-percent on Spotify between January 2013 and June 2015. Tastemakers for these artists are defined as those listeners who were among the first one, to five percent to stream their music.
The new app offers vindication for early fans of artists, but also proves the value of Spotify's data-mining capabilities and lends insight into how this data can be used to inform quality artist marketing campaigns. "Found Them First" identifies how early fans influence a band or artist in the development phase.
Indie Labels Tapping into Streaming Playlists with New Playlist Brand
The Association for Independent Music (AIM) is proposing leveraging the power of streaming playlists by officially proposing a new playlist brand specifically geared towards indie labels.
Billboard reported that The Independent Brand Initiative was launched in April, according to AIM president Alison Wenham, "to benefit the independent record label community worldwide." Playlists help establish a label's market share because they drive music discovery by providing listeners with "curated" lists of music and a hands-off listening experience.
Experts noted that indies have to improve their ability to compete in the new streaming market, especially since the three majors already have their own playlist brands. Universal Music Group (UMG) has Digster, Sony Music has Filtr and Warner Music Group (WMG) has Topsify. Each of these have millions of followers that are regularly promoted on streaming giant Spotify.
UMG boosted its presence even further this year by hiring industry leader Jay Frank as head of global playlist strategy and putting money behind his digital marketing company, DigMark, which promotes clients' songs to the owners of independent Spotify playlists. The company's bio says it is connected to "the 3,500 most influential and active playlists." Reports revealed that sometimes owners of these playlists get compensated.
Streaming services also put together their own branded playlists. Spotify's most popular is "Today's Top Hits," with six million followers. And studies have shown these playlists play a big role in music discovery on the platform. For example, the "New Music Friday" playlist is full of indie titles and has 855,000 active followers.
How playlists are put together will be critical to whether or not AIM's playlist brand is successful. Jon Webster of Music Manager Forum in the UK explained that AIM's brand will have to enable independent labels to work together while also engaging in competitive techniques to make their playlists stand out. Independent playlist brands run by major labels are well structured, as these labels tend to be well-versed in deciding which songs to promote each week. Indies do not always have this strong internal structure.
Webster added, "It's not impossible but will need a confluence of wills and the ability to act altruistically at times."
Martin Bandier, on the Danger of 100-Percent Song Ownership
Head of Sony/ATV, Martin Bandier told songwriters attached to his company to be wary of the company's proposals to change part of U.S. licensing laws. In a letter to the label's Nashville-rooted songwriters, he warned that a move towards 100-percent ownership of songs might have a "significant impact" on their income, said Music Business Worldwide.
Bandier explained he is speaking out because the Department of Justice (DOJ)'s ongoing review of consent decrees in the U.S. – which govern how PROs like ASCAP and BMI work – have "taken an unexpected turn" in recent weeks that could finally have a noticeable impact on licensing structure.
The DOJ is currently deciding whether or not ASCAP and BMI would need to have 100-percent licensing in order to comply to the law: "[This] basically means that if either of these PROs controls any part of a song, no matter how small, they would be required to license the entire song without the approval of those who control the remainder … For example, you may have written a song with a writer affiliated with a different PRO. Under 100-percent licensing, a streaming service could bypass you and your PRO and go to your collaborator's PRO to obtain a license for the entire song without your consent. You would then be subject to that PRO's royalty rate, even if it is lower than your PRO's rate, and you may have to depend on the other PRO, with which you have no relationship, to collect your share of royalties and account to you."
A transcript of the full letter is available on the Music Business Worldwide website.