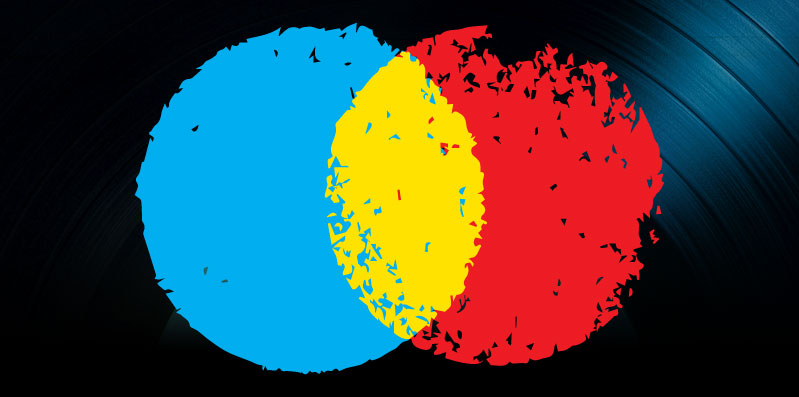 Facebook Video Streaming, Internet Radio Royalty Rates and Live Music Industry News, December 20, 2015
Facebook announced it will test live video streaming for all users. Also, the copyright royalty board ordered Internet radio stations to increase the royalty rates they pay for music. And the live music industry garnered $20 billion this year.
Facebook Testing Video Streaming
Facebook said it will roll out its live video streaming feature for more users than before, reported The Verge. Four months after the company introduced the feature for celebrities, it started to test it on a small group of regular users in early December. This new component could make performing live shows on the Facebook platform possible for artists.
Facebook's video streams display the number of viewers, the names of those watching and real-time comments. Unlike the videos on many other live streaming sites, Facebook's videos are saved to a user's timeline and remain there unless a user deletes them.
This recent Facebook development shows how Facebook is embracing video and also trying to finally get in on the real-time content that has become so popular worldwide. Many experts have noted, however, that live video is not totally compatible with the platform's algorithm-based newsfeed, which sorts through the hundreds of thousands of posts friends have shared based on a user's likelihood of engaging with them. A live broadcast on Facebook that is set to "public" will send a push notification only to "close friends." Broadcasts will also have a "subscribe" button attached so those who may not be on the "close friends" list will be alerted to new broadcasts.
Facebook's product design director, Julie Zhou explained, "The reasons people wanted it were quite different from celebrities … It was really more about inviting friends and families into special moments in people's lives."
Facebook's December 3rd update also offers a new way to share photo collages. People can now create collages that are a mixture of photos and videos, then organize them into grids.
Pandora and Others Forced to Pay More Royalties
Federal judges raised the royalty rate paid by free Internet radio services like Pandora on December 16, said the New York Times.
According to a summary of the decision posted by the judges panel, the Copyright Royalty Board, Pandora and a group of other webcasters like it will have to pay record companies 17 cents per 100 plays when streaming music to listeners without subscriptions. The current royalty rate being paid is 14 cents. This new rate will have to be paid out for the next five years.
The decision takes effect on January 1, 2016. It stipulates that Pandora, which is the largest Internet radio service, will pay millions more in royalties to performing artists and record labels to use their songs. Last year, while paying a lower rate, Pandora paid 44-percent of its revenue – over $400 million – in royalties for recordings.
Despite the verdict being a win for the music industry against Pandora, the rate set by judges on Wednesday was lower than what the music industry wanted. SoundExchange, the non-profit licensing agency representing record companies, asked for 25 cents per 100 plays.
Pandora Media's chief executive, Brian P. McAndrews said the decision represents "a balanced rate that we can work with and grow from … The new rate structure will enable continued investment by Pandora to drive forward a thriving and vibrant future for music."
On the day of the announcement, Pandora's stock rose over 20 percent in after-hours trading. Laura Martin, an Internet and media analyst for Needham & Company stated, "Certainty is positive for any share price … We now know what the costs of content are going to be for the next five years. That allows Pandora to run their business.
SoundExchange was disappointed by the news: "It's only fair that artists and record labels receive a market price when their music is used … We believe the rates set by the C.R.B. do not reflect a market price for music and will erode the value of music in our economy. We will review the decision closely and consider all of our options."
The new royalty rates only apply to Internet radio services, not to on-demand streaming services like Spotify. The judges' ruling also does not cover songwriting rights.
Internet radio services have been under two different rate systems for many years: one for "pureplays" like Pandora, who operate mainly on the internet, and one for traditional broadcasters like iHeartMedia that also happen to have Internet streams. A settlement made with the music industry in 2009 gave pureplay companies the power to pay record labels a lower royalty rate for web streams than terrestrial broadcasters were paying.
The rates announced by copyright judges last Wednesday will even the playing field: Pandora's rate for its free version will increase to 17 cents from 14, whereas iHeartRadio's rate will drop from 25 cents. Webcasters will pay 22 cents per 100 plays, down from 25 cents.
The Live Music Industry Reported $20 Billion Dollar Earnings in 2015
The live music industry pulled in $20 billion this year, according to Billboard. The Grateful Dead's Fare Thee Well Reunion, Taylor Swift and One Direction were the artists who sold the most tickets to shows in 2015.
More than 70,000 fans went to Soldier Field in Chicago to see the Grateful Dead on July 3-5. This block of shows represented the biggest Boxscore of the year, pulling in $30.6 million and rounding up 210,283 fans. The total takeaway for the Fare Thee Well tour was $52 million. This tour in particular showed the power of a community that has been a driving force in the industry since its beginning and has now managed to thrive in the Digital Age.
That July 3-5 Dead run in Chicago generated the biggest Boxscore of the year, with an eye-popping gross of $30.6 million and aggregate attendance of 210,283. Those shows, along with the previous weekend's take at Levi's Stadium in Santa Clara, Calif., brought the total Fare Thee Well take to $52 million, a reunion that illustrates the vibrant power of community that has driven the concert industry since its inception, and has now re-invigorated it into an estimated $20 billion global juggernaut in the digital age.
Peter Shapiro of DayGlo productions, co-producers of FTW with AEG Live's Madison House division said, "The inter-mixing and overlapping of so many tribes of people who came from across America to Chicago was huge … That doesn't happen a lot, probably never in this way in a single location, so that's pretty powerful stuff that Facebook can't provide. That kind of depth in an experiential, real-life form doesn't happen enough, so I think when it does occur, it really has impact."
The live music business has had a banner year and has recovered from the "Great Slump" of 2009/2010. And the concert industry is strong on points more than just revenue; it has also thrived in terms of artist development, career maximization, international growth, festivals and big Boxscores in markets and venues small and big. Concerts offer music fans a "real entertainment" option in a world that has been overtaken by digital; yet the digital and live music arenas are both enhancing the way music is experienced.
Rob Light, managing partner of Creative Artists Agency (One Direction, AC/DC, Ariana Grande) said, "When you spend your life tethered to something electronic, the only thing that takes you out of that is community, and live music is the basis of community … Social media and digital allows you to enhance that community experience. As a worldwide culture, people want to share that, and I really believe live music becomes a little more important because of that."