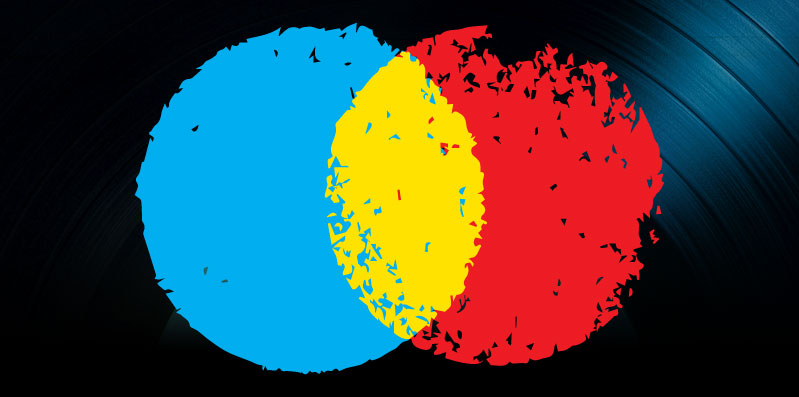 Empire State Music Production Tax Credit, Instagram Carousel Ads and "Blurred Lines" Verdict News, March 15, 2015
The New York State Assembly added a $25 million music production initiative to the 2015-2016 budget. Also, Instagram beefed up its advertising capabilities for brands. And experts discussed how the "Blurred Lines" lawsuit verdict will impact major aspects of the music industry.
NY State Assembling Approving Major Music Tax Credit
New York assemblyman Joe Lentol (D-North Brooklyn) announced a partnership, the Empire State Music Production Tax Credit, with the music coalition New York Is Music on March 11. The initiative will add $25 million to the the 2015-2016 state budget to go towards creating jobs for music industry workers including musicians, engineers and sound mixers.
New York Is Music was co-founded in 2014 by CEO of Downtown Music Publishing Justin Kalifowitz and musician/designer William Harvey to increase awareness of how critical music is to economic development, education and culture. The coalition is supported by more than 200 businesses and organizations, including ASCAP, BMI, SESAC, A2IM, Live Nation, New York University's Clive Davis Institute, The Recording Academy and Syracuse University and represents over 100,000 New Yorkers working in music within the state.
Lentol stated, "As we come out of the recession, states have looked back to the arts as economic engines. New York began offering tax credits to support the film and television industry in 2004, which has brought over $7 billion in spending to the state. Unfortunately, the arts have not historically been looked at as an industry that can create significant revenue for a state, but the times are changing … By looking at the film industry in New York, we know that the arts are definitely an economic engine."
Thanks to the Empire State Music Production Tax Credit, a 25% credit will be available for downstate music production companies, as well as a 35% tax credit for those located upstate. A company must spend a majority of production and recording costs in New York in order to qualify. Production costs covered by the tax credit include studio and equipment rental fees as well as transportation and lodging expenses related to the project.
Additionally, the initiative has a special program for emerging artists working on their first record release. They can qualify to receive an additional 10-percent tax credit to put out their debut.
Lentol added, "We must bring the music industry in New York back to its heyday by bringing music production back, by promoting emerging artists and ultimately, by creating and retaining jobs … Not only will this program directly create jobs in the music production industry, it will also have indirect effects on a multitude of other music related industries."
He also announced there would be regular reports and tracking on results over the next two years in order to track the effectiveness of the program, prove its value and maintain transparency.
In fact, the Empire State Music Production Tax Credit is one of the most transparent tax credit programs in history. The Empire State Development Corporation will administer the program and will put together a public annual report showing all the companies that received the credit along with details about their projects, as well as quantifiable data relating to job creation and retention. This report will also offer up recommendations and conclusions regarding whether or not the program is solid enough to continue.
Kalifowitz said, "We'd like to thank Assemblyman Lentol and are thrilled to be working with him on this important measure … New York's music production workforce has a long history of crafting some of the most beloved music of all time. From session musicians in Buffalo, studio technicians in Rochester, songwriters in the Hudson Valley and recording engineers in Brooklyn, tens of thousands of behind the scenes professionals working as independent contractors and small business owners define the entrepreneurial and creative spirit of the Empire State. This program is designed to defend them and their livelihoods, will have an unquestionable impact on New York's economy and insure that music remains a vital component of our culture for years to come."
Instagram Unveiling Carousel Ads
The photo-sharing app Instagram introduced a new carousel ad feature early this past week via the Instagram blog. This will give artists, music companies and other brands the ability to tell their stories by letting those viewing their ads swipe left for additional images as well as link to mobile sites.
Instagram surpassed the 300 million user mark at the end of 2014, but the site previously did not offer dynamic URLs. According to a post on the socialbakers blog, this new advertising feature will make Instagram much more competitive with other social media sites like Facebook and Twitter as a way for users to market their products and services and increase brand awareness.
Instagram has always been more than just a photo-sharing app, as it offers both normal and Hyperlaps video capabilities. As video has become more popular across platforms, Instagram has reaped the rewards. Six-percent of all Instagram posts last year were video apps, which was a 600% growth rate from the previous year.
Socialbakers recently looked at over 2,000 brand, media and celebrity profiles and gathered stats on 600,000 brand and media posts in order to analyze how Instagram grew in 2014.
Celebrities got three times more interactions than the most looked-at brands and more than Facebook or other platforms.
Hashtags and post types are also very important to the success of Instagram pages. Even though the popularity of videos exploded across social media platforms in 2014, photos are still the most uploaded post type and get the highest number of interactions on Instagram at 13 percent.
In terms of filters, 81-percent of photos have a normal filter/no filter, indicating they have been touched-up or altered prior to being uploaded to Instagram. This data also shows that users are more interested in the Instagram network itself than they are in its photo-editing features.
Surprisingly enough, data also showed that Instagram users are readers. While filters can add to photos and videos, the ample space offered for comments lets brands fully tell their story and collect followers' comments. Posts with a lot of text attached get almost the same amount of engagement as posts with less text, as Instagram followers tend to be so enthusiastic about the brands and accounts they follow that they are willing to read lengthy descriptions in order to learn more about images and videos.
Hashtags definitely helped with categorization and searchability on Instagram in 2014, increasing exposure for new and established brands in a way similar to word-of-mouth advertising. About a quarter of brand posts did not use hashtags, but half used one to three. Posts were more likely to be seen as spam when they hit more than 20 hashtags.
In summary, Instagram is becoming a very favorable platform for those looking to grow a fan base as it adds to its advertising features, because it has a much more engaged audience than many other social media sites, thus improving the quality of interactions.
"Blurred Lines" Lawsuit Verdict Likely to Transform the Music Industry
An eight-person jury ruled that Pharrell Williams and Robin Thicke copied parts of Gaye's 1977 song "Got to Give It Up" in their song "Blurred Lines" on March 10. The songwriting duo will have to pay $7.4 million to Marvin Gaye's estate.
According to Inc., this development will have huge implications on the overall music industry, changing the way artists create songs and opening a potential floodgate of copyright claims.
In his closing arguments, attorney for Thicke and Williams Howard King asserted that a verdict in favor of Gaye's family would "have a chilling effect" on musicians writing music that captures a bygone era or is a tribute to the sound of artists that have come before them. Williams' main argument during the trial was that he was just trying to recapture the "feel" of Gaye's late '70s music. And he was adamant that he did not directly borrow any components of specific works.
Intellectual property attorney Glen Rothstein said, "Today's successful verdict, with the odds more than stacked against the Marvin Gaye estate, could redefine what copyright infringement means for recording artists."
Why did the decision set a new "precedent"? Rothstein explained, "Paying homage to musical influences was an acceptable, and indeed commonplace way of conducting business and even showing respect for one's musical idols, (but) after today, doubt has been cast on where the line will be drawn for copyright infringement purposes."
Music copyright-related trials are not commonplace, but accusations of an artist copying another artist's work are. For example, Sam Smith and Tom Petty recently reached an agreement outside of court giving credit to Tom Petty for Smith's hit "Stay With Me," which exactly copied the chorus of Petty's previous hit "I Won't Back Down."
The Gaye family is looking for further injunctions against "Blurred Lines, which will allow them to negotiate for royalties, songwriting credits and other items.
Intellectual property lawyer Larry Iser, who has represented Jackson Browne, David Byrne and others in copyright cases was critical of the jury's decision: "Although Gaye was the Prince of Soul, he didn't own a copyright to the genre, and Thicke and Williams' homage to the feel of Marvin Gaye is not infringing."
Williams and Thicke's lawyers said this verdict will likely cause record labels to be less willing to release music that has a similar sound to other artists' music. However, the Gaye family's attorney Richard Busch argued against this concept: "While Mr. Williams' lawyer suggested in his closing argument that the world would come to an end, and music would cease to exist if they were found liable, I still see the sun shining … The music industry will go on."
Joe Levy, editor at Billboard said that Williams' career is unlikely to be very affected by these events, as he is currently experiencing a career high. A seven-time Grammy Award winner, he has produced or performed on songs that have sold over 100 million copies globally.
However, Thicke might not fare as well. His follow-up to "Blurred Lines" fell flat, and he has been a punching bag for high-profile feminists and others who feel the 2013 hit promotes rape culture.
Levy agreed that the March 10th verdict may make some labels more cautious about taking on artists that evoke the feel of other artists, it probably will not prevent musicians from drawing inspiration from others. And "Blurred Lines" will continue to make a lot of money for Williams, Thicke and the Gaye family: "People aren't going to stop playing it … It's just not going to disappear."