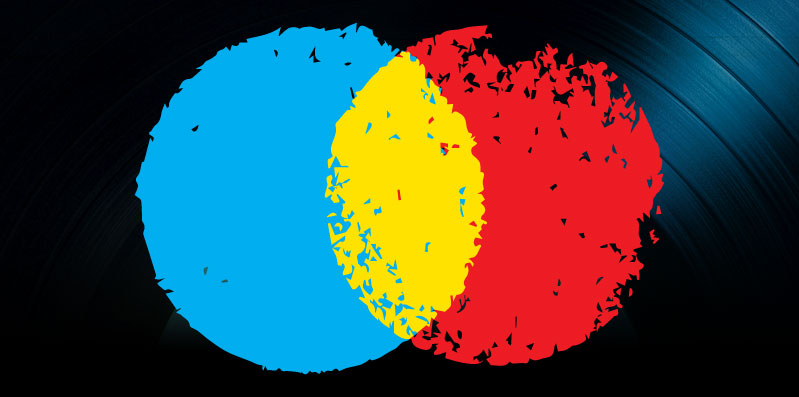 Country Music Radio, Top Streaming Music Services and Cox Cable Lawsuit News, December 7, 2015
Billboard debated the diversity of the country music genre. And Spotify overtook Pandora as the world's most popular streaming service. Also, Cox Communications willingly failed to disconnect known pirate subscribers and was not protected under the safe harbor law.
Has Diversity in Country Music Died?
A recent article in the New York Times implied diversity may be completely gone in country music. Author Jon Caramanica referred to country radio as "the place where difference goes to die.
A post on Billboard questioned whether this statement is true – whether "the format suffers from a homogenized sound – or if the statement is unfair.
According to Nashville songwriter Mark D. Sanders, "'Where difference goes to die' is a good line that contains a good bit of truth … Hopefully country radio, which is always changing, albeit slowly, will find its way back to songs in which women are more [than] 'shake your moneymaker' sexual objects. The 'blow-job country' we've inherited from hip-hop as an emotionless wasteland."
And Nashville songwriter Chuck Cannon stated, "The day Bill Anderson and I wrote the song 'Too Country' [cut by Brad Paisley], Bill remardked that back when he came along, the kiss of death was to sound like someone else … He said it seemed to him that sounding like everyone else was now the objective. He had a valid point."
Cannon added, "In the country format, you have to be way more than a casual listener to hear the differences in the artists."
Artist Benton Blount said he feels that many artists are afraid that if they do not make a record that sounds like everything else on country radio, no one will listen to it: "They are scared to be different." Still, he said, "There is a place for all types of country. I'm just personally happy to see the kind with Southern rock soul in a rough exterior getting a chance to compete with the kind that seems to require a flat-bill ball cap."
Nashville-based Brian Mansfield, Shore Fire Media director of content said dismissing country music as "homogenized" is over simplifying: "The differences in country music are less obvious from a distance than they are up close … The songs historically move more slowly on the charts, they don't burn as quickly, and the core acts take longer to get established. Demographically, the differences aren't as striking as they are at pop radio. It's almost exclusively white, almost exclusively North American and almost exclusively male … If you're not a person who spends a lot of time listening to the acts on country radio, you're not likely to immediately hear the differences."
Former Billboard senior chart analyst Geoff Mayfield agreed that the Times was over-simplifying the characterization of country radio. However, he said, "historically, there has always been a uniformity to country radio that is even more narrow than most other popular formats … This is the same format that caused the whole 'tomato' headache a few months back." (He was referring to radio consultant Keith Hill's comment that female artists are the "tomatoes" in the "salad" of country music.)
Mayfield added, "Certainly, the indictment then was a lack of variety … but how many times have you heard complaints about how it's hard to get a new record started on country radio? That same tendency to keep those playlists tight holds hands with a narrower sound at country radio than country labels provide."
Rezonant Music Publishing CEO Tim Wipperman said that the rise of new, different country stars like Kelsea Ballerini and Chris Stapleton represent "a welcome shift."
Marco Promotions VP Rick Kelly also noted, "The [Times'] comment hits at the dichotomy of country music and country radio … While country – or country-leaning – artists like Sturgill Simpson and Stapleton and [Jason] Isbell have had banner years, outselling many chart-topping radio artists, programmers have not embraced them. Largely these artists are more critically lauded than the artists that make up much of country playlists. Lots of music fans consider country radio to be a foreign thing that has nothing to say to them. So they go online or to their peers to find the music that they like."
Still, other industry experts continue to claim that country radio has always showed diversity. President of Morris Higham Management (Kenny Chesney), Clint Higham pointed out, "Country music and radio has historically had its sonic ebbs and flows … Go to Apple Music Radio and plug in 'country hits 1968,' and you will find Glen Campbell next to Jack Greene. And then go every year from '68 forward and you will hear music just as diverse. Some good, some terrible, but it's always had bookends of very diverse sounds and artists … I am happy, as I think most are, to see something unexpecfted or out of the norm like Chris Stapleton win and be accepted by the masses, especially when it's great."
The music director of country station WEGX in South Carolina said he feels the country format is good at redirecting when it senses it is getting stale: "The country format, more than any other, grows and changes to meet the needs of its listeners … When the music gets too AC, you get a wave of artists that counters that. When it gets too bro, you have artists waiting in the wings to balance that out."
Radio programmer Clay Hunnicutt, also president of Big Lou Records said he believes that "all styles can coexist … Great music will find its way no matter what."
Spotify More Popular than Pandora
Spotify was named the worldwide leader in music streaming, reported The Next Web. It is the top music streaming app across both iOS and Android devices, ousting Pandora from the top spot in September.
Pandora is still the most popular service in the U.S., but it ranks third globally, revealed App Annie's music streaming report. SoundCloud made it to number two.
China's QQMusic scored fourth, with Japan's LINE Music in fifth, even though that service only launched six months ago.
Revenues from music streaming apps have gone up twofold in 2015, with Spotify earning more for musicians than any other service. More people opted into premium in-app upgrades on Spotify in 2015 than in previous years.
Jay Z's Tidal is also doing well since its launch in March, showing that making people pay for art can be successful. It has become the fifth highest-grossing streaming app globally.
Beats Music was discontinued on November 30 and merged paying subscribers into Apple Music. It clearly made money during its run, weighing in at number four in terms of revenue in the months prior to being shut down.
Apple Music's figures and Google Play Music's figures were not included in App Annie's report, which did not track usage of preinstalled apps. An App Annie representative explained this was because they are not "necessarily reflecting user choice in app use as they are frequently used for purposes outside streaming services."
Still, Apple CEO Tim Cook reported in October that the service had gained 6.5 million paying subscribers and 8.5 million on free trial. If these people become paying customers, the platform could compete with Spotify which has 20 million paid subscribers.
Cox Communications Denied Safe Harbor
District Court Judge Liam O'Grady denied Cox Communications a safe harbor defense last week in the company's ongoing trial. According to TorrentFreak, he ruled that Cox knowingly did not disconnect repeat "pirate" subscribers. This ruling could have a huge effect on all U.S. Internet providers, redefining how they deal with pirating subscribers in the future.
BMG Rights Management sued Cox for failing to get rid of the accounts of subscribers who regularly pirated content. BMG alleged that Cox gave up its DMCA safe harbor protections because of its inaction, and Judge O'Grady agreed in a summary judgment.
This court order will put Cox at a disadvantage as it potentially is found liable for millions of dollars in damages. Judge O'Grady explained his decision in a memorandum published on December 2.
The court felt there was enough evidence to determine that Cox knew about repeat infringers but chose not to terminate their access: "The record conclusively establishes that before the fall of 2012, Cox did not implement its repeat infringer policy. Instead, Cox publicly purported to comply with its policy, while privately disparaging and intentionally circumventing the DMCA's requirements."
Judge O'Grady explained that Cox had a policy in place to help it handle repeat copyright infringers. However, these users were reconnected upon request after they were disconnected and would "start over with a clean slate."
Judge O'Grady noted, "Cox employees followed an unwritten policy put in place by senior members of Cox's abuse group by which accounts used to repeatedly infringe copyrights would be normally terminated, only to be reactivated upon request … One these accounts were reactivated, customers were given clean slates, meaning the next notice of infringement Cox received linked to those accounts would be considered the first in Cox's graduate response procedure."
The Judge also cited emails and other communication from Cox's Manager of Customer Abuse Operations Jason Zabek instructing employees "not to be too harsh." Keeping paying customers was his main objective.
Some employees asked about whether they should reconnect repeat offenders, and Zabek replied with statements such as, "It is fine. We need the customers," "DMCA = reactivate" and "You can make him wait a day or so if you want. ;-)."
Cox eliminated this "unofficial" reactivation policy in 2012, but the number of account terminations still dropped sharply, to fewer than an average of one each month. And employee emails regularly showed that Cox wanted to keep frequently-pirating users signed up.
Judge O'Grady wrote, "BMG has identified specific instances in which Cox knew accounts were being used repeatedly for infringing activity yet failed to terminate … Cox does not seriously challenge these examples. Labeling them as 'nothing more than conjecture and hyperbole,' Cox argues that these snippets of conversations do not show what actions call centers actually took against accounts."
"BMG has identified specific instances in which Cox knew accounts were being used repeatedly for infringing activity yet failed to terminate," Judge O'Grady writes.
Cox argued that a court is responsible for deciding that terminating a subscriber's account is ultimately up to a court, because copyright holders' claims are not always correct.
However, Judge O'Grady said that when an ISP knows that an account holder is regularly pirating content, it is that ISP that is responsible for terminating the account: "Appropriate circumstances arise when an account holder is repeatedly or flagrantly infringing copyrights. Thus, when Cox had actual knowledge of particular account holders who blatantly or repeatedly infringed, the responsibility shifted to Cox to terminate their accounts."
This ruling against Cox means Cox will have a more difficult time defending itself against BMG's larger copyright infringement claims. It could also cause scrutiny of other U.S.-based Internet providers, since at present, ISPs rarely disconnect infringing customers.