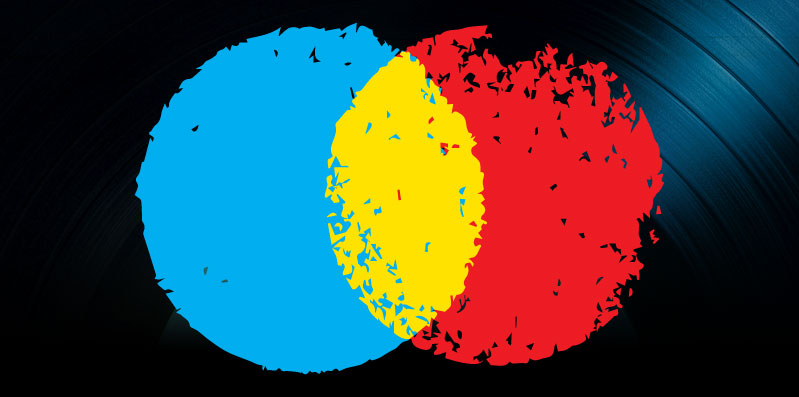 Apple Music, Mobile Music App Industry and Apple Verified Artist News, June 15, 2015
Artists were skeptical of the contract attached to the new Apple Music service. Also, stats showed how entertainment apps are growing in the current market. And a guide was released for artists looking to become Apple Music Connect Verified.
Will Apple Music Limit Artists' Income Streams?
May artists fear their income could be compromised due to Apple's refusal to pay any royalties to indie labels for the first three months of Apple Music after its launch on June 30, despite the fact that the service will be completely free to listeners during that time, according to MusicBusiness Worldwide. The three major labels have already signed contracts with Apple, but indie labels have not.
One independent label explained, "We're used to helping with free trials when streaming services are not established … But this is Apple, with hundreds of millions of customer credit card details. Offering no compensation at all to labels for a trial that will help Apple sell its devices is hugely disappointing … Not being paid by Apple Music for three months is bad enough, but this is about to punch a black hole into music industry income this year."
The source added, "… Apple Music will also hurt other revenues that we could have otherwise relied on. For example, we expect iTunes to interrupt people downloading tracks – encouraging them to join this great new streaming service. That's deliberately cannibalizing sales."
The indie source also pointed out, "And if we're all scared of not making money during Apple Music's free three months, then nothing will be released and physical sales will tumble … Why would you ever release into a window where you can't make any money on the biggest digital music retailer's platform?"
If indies and Apple are unable to reach a mutually-beneficial agreement about the three-month trial (which may stay the same from June 30 or be unique to individual sign-up dates – indie labels will have to decide whether or not they want to keep music on Apple Music without a license in place or pull it from the service entirely.
An additional source from an indie label said that even if they do strike a deal with Apple before June 30, they are afraid Apple Music's free trial will cut down usage on Spotify, which will hurt artists' and indie labels' recorded music revenue: "Even if people keep their subscription of Spotify and experiment with a free Apple Music option for a few weeks, it could damage our income significantly."
A sample Apple contract that was leaked last week on Digital Music News also mentions a 58-percent royalty payment rate from Apple Music to rights holders after the end of the free trial period. At first glance, these terms sound worse than Spotify's terms, as Spotify pays 70-percent of net revenues to rights holders. But because this 58 percent is taken off post-tax subscription income and given to labels, with an additional 12 percent going to publishers, Apple's royalty split is exactly the same as Spotify's.
Billboard sources agree with this assessment: "So there should be no alarm that Apple Music is paying record labels 58 percent of its revenue. Yes, Spotify's contracts call for 70 percent — it actually ends up being higher — of revenue to be paid to rights owners. But that 70 percent is inclusive of the royalties paid to music publishers and performing rights organizations. Publishers usually receive 10.5 percent of revenue from subscription services, although the number can be higher. Add the labels' share and the publishers' share and Spotify pays out the same as Apple Music."
Billboard also explained that this contract illuminates how streaming royalties and download royalties are different. Spotify and other subscription streaming services directly pay publishers, which means royalties do not have to go through record labels first. Downloads involve a "pass-through" method. Also, PROs are not paid royalties at all on downloads.
Apple's announcement of two price points for Apple Music subscribers on the night of June 8: a $9.99-per-month single-user plan and a $14.99-per-month family plan.
Music and Entertainment Apps Transforming the Mobile Space
Music and other entertainment apps have become more essential to the health of the mobile market over the course of the past few years, and a recent survey conducted by Nielsen analyzed how the competitive app market is promoting innovation and increasing app usage.
The analysis discovered that U.S. smartphone users accessed 26.7 apps per month in the last quarter of 2014. These figures have stayed the same for the past two years. And more than 70-percent of total app usage is attached to the top 200 apps.
Even though the total number of apps consumers can use in a given month has stayed the same, the amount of time they spend using the apps each month has gone up from 23 hours and two minutes to 37 hours and 28 minutes in the past two years, a 63 percent rise.
The study also revealed that the percentage of apps men used each month – 27.2 percent – was about one percent higher than the percentage of apps women used, female users spent more time on apps total: 38 hours and two minutes vs. 36 hours and 51 minutes.
Nielsen's analysis also uncovered a diversity of app usage among different ethnicities and races. African Americans used the most apps per month at 30.3-percent of apps and also spent 43 hours per month on them. Hispanics spent 41 hours and 31 minutes on an average of 27.9 apps each month, whereas Asian Americans averaged 37 hours and 14 minutes per month. Caucasianusers spent 35 hours and 25 minutes on apps per month.
Nielsen also delved into the drivers of app popularity and discovered that the growth of entertainment categories has contributed to the app usage increase. The entertainment category has increased by 13 percent in unique audience year-over-year as of late 2014. And this group of consumers spent three hours more on apps during the fourth quarter of this same year.
The entertainment category is large and covers everything from weather apps to sports apps. Nielsen discovered that the Gaming entertainment subcategory is bringing in the most users. 115 million app users played at least one game in the last quarter of last year, and the time spent on gaming grew from 1 hour and 35 minutes per month to 10 hours and 2 minutes per month. Music is the next-most popular subcategory and has seen a 13 million increase year-over-year among users.
Becoming an Apple Music Connect Verified Artist
When Apple launches its new streaming service on June 30, it will offer an artist-to-fan social platform called "Connect." Apple described it as a service "… for you, the artist, to connect directly with your fans. Share your thoughts and ideas, post demos, remixes, lyrics – really, anything you can imagine – and connect with fans all around the world." The Coyle Report released a guide for artists that want to become Apple Music Connect Verified Artists.
The process seems to be simple. Artists start by visiting the Apple Music Connect landing page and reading the details about the feature. Then, they can scroll down to "prompt to learn more" and click on the link that reads, "Learn more about Connect for artists."
They Coyle Report also recommends artists take the time to read the FAQ and educate themselves about all the terms and features of the platform as well as how they can interact with their audience there. Verified Artists can upload up to 90 minutes of audio, up to eight minutes of video and unlimited photos.
Access to Apple Music Connect and Verified Artist status can be requested at this link.