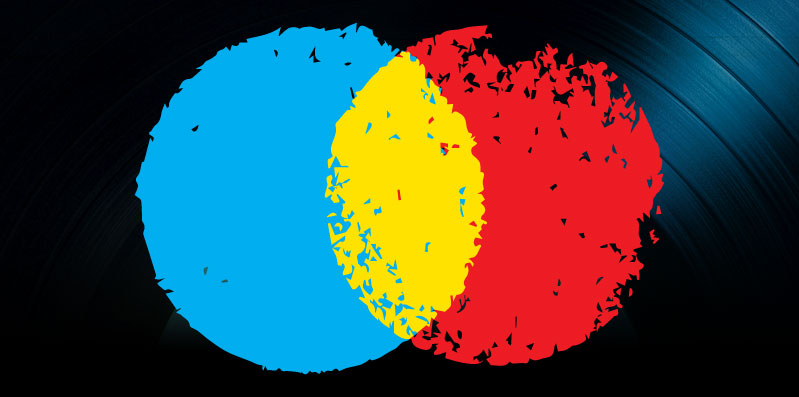 YouTube Fan Videos, Tony Bennett and State of the Music Industry News, March 23, 2014
The International Federation of the Phonographic Industry (IFPI)'s 2014 Digital Music Report showed the value of fan videos on YouTube. Also, Tony Bennett urged the music industry to focus on the needs of older music fans. And a professional study revealed customers are dissatisfied with commercial music.
2014 Digital Music Report:  Fan Videos Bringing in Money for Artists
The IFPI's annual Digital Music Report saw global music revenue falling four percent in 2013, largely due to a big drop in sales in Japan. However, the report also showed that YouTube – the most-used music service in the world, with one billion users worldwide – earned more money for record labels through fan-created mashups, lip-syncs and tributes than from official music videos, reported The Toronto Star.    
And the record labels have embraced this phenomenon. Francis Keeling of Universal Music Group said, "It's a massive growth area. We're very excited about the creativity of consumers using our repertoire and creating their own versions of our videos … All record companies make their repertoire available to YouTube."
YouTube tracks uploaded videos and informs record companies when a YouTube user uploads content featuring one of their copyrighted songs. Instead of asking that the video be removed for infringement, record companies have the option of running ads before and during the video in order to earn revenue off its views.
A video of comedian Steve Kardynal lip-synching Carly Rae Jepsen's "Call Me Maybe" on Chatroulette got over 14 million views, which converted into advertising revenue for her record label.
Fan-made videos including mashups and homemade music videos are adding up to more dollars than the expensive-to-make official music videos, Keeling admitted. "A lot of that is due to consumers putting more and more repertoire and new versions up there, but also it's YouTube getting better at advertising." New advertising formats and the availability of ads in over 50 countries have helped generate more money for artists, labels and others on YouTube.
YouTube will be offering a premium subscription streaming service later this year, which will offer more revenue for artists, songwriters, labels and other creators. Other subscription services including Rdio, Spotify and Deezer brought in over $1 billion in revenue last year and grew over 50 percent globally. YouTube and other ad-supported streaming services like Vevo saw a 17-percent increase in revenue.
Is the Music Industry too Obsessed with Young Listeners?
Singer Tony Bennett told BBC Radio 4's "Today" program, the modern pop music industry does not produce songs with a "lasting quality" and record labels are not respecting consumers' intelligence and sensibilities, according to The Telegraph.  
The 87-year old crooner has sold over 50 million records during his career, first hitting the charts in 1951 with "Because of You." He said he feels record labels and artists are so obsessed with young listeners that music is becoming both less diverse and family friendly.
He stated, "The songs that are written today, most of them are terrible. It's a very bad period, musically, throughout the world for popular music." He said he believes the overall lack of quality music is due to an obsession with making up for lost money instead of with putting out well-crafted material that music lovers will enjoy.
Bennett added, the music industry is not respecting the artistic intelligence of music fans:  "The corporations took it over and they want to make so much money and they don't care whether the public likes it or not … They think the public is ignorant, so their attitude is, 'Don't give them anything intelligent, because it won't sell.'"
In the era when he started making music, he noted there was an emphasis on entertaining the whole family. He said he believes record companies are struggling because their marketing is too narrowly focused:  "Today, record companies are failing because they are putting their accent just on the young … They're missing out on thousands of people that would love to buy records but they don't buy them because they don't have a lasting quality."
Ongoing Music Business Study Showing Low Customer Satisfaction
A study conducted by iMusicRain showed that consumers are disappointed in commercial music. The State of the Music Industry Index (SOMI) found that 44% of American music listeners are dissatisfied by popular music they hear on the radio, and that even those who are satisfied are only really happy with the new technology available that makes the process of listening to music easy.
iMusicRain's creative director and author of the study Yurina Shin said, "We're seeing it across the board … There are large swaths of consumers who are telling us that they are simply unhappy with today's commercially available music. Many are turning to downloads and streaming services to find the music they like – be it indie bands, obscure genres or songs from decades past."
SOMI also found that consumers do not have hope that their music options will improve, with 64 percent believing that the music coming out in the next six months will be the same as the options they are being given now and 20 percent believing that music will be even less appealing. Only 16 percent of those surveyed said they thought they would like new music more than the music currently available.
Shin explained why customer satisfaction studies like SOMI are important for the larger business:  "While perhaps obvious … publishing appealing music is crucial to improving sales numbers. In fact, the consumers most likely to say they are planning on increasing their spending on music are the same consumers who expect the commercial music scene to improve."
A majority of music fans polled said they did not expect to spend more on music than they are spending currently within the next two quarters. And those that thought their spending might increase were those with the most positive attitude towards commercial music.  
iMusicRain's goal with SOMI is to measure the health of the music industry by measuring "consumer satisfaction, planned spending and levels of appeal with respect to the music being released today" using one metric. The "SOMI" for March 2014 was 51.9. This "score" ranges from zero to 100. Scores over 50 denote a "healthy" state, and scores below that number indicate an "unhealthy" state for the overall business.  
iMusicRain will be publishing the State of the Music Industry Report and index every month. Shin concluded, "We hope to see this important metric climb over time, which would signal a healthier, fresher and more creative, music industry."