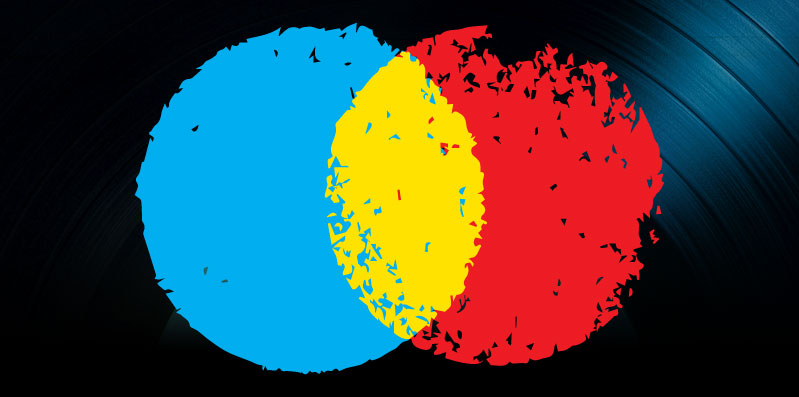 Vevo, Rhett Miller and Google News, June 8, 2014
Industry insiders announced that video site Vevo is going up for sale. And Rhett Miller of the Old 97's talked about the changing music industry and keeping a band together. Also, Google was said to be looking for a streaming music service to purchase.
Vevo Going up for Sale
Leading music video service Vevo has begun meeting with potential buyers and could be sold for as much as $1 billion. According to Business Insider, the company and its bankers are already taking meetings with a variety of media and tech companies that have expressed interest in buying.
Vevo previously aspired to turn itself into a major independent producer of entertainment and lifestyle programming. However, its efforts to transform itself into this type of entity through joint ventures with other organizations failed, and in early 2014, the company hired advisory firm Goldman Sachs and Raine Group to begin preparing itself for sale to an investor.
Vevo's control over major label artist videos is attached to high ad rates, making it appealing to potential buyers. Vevo will likely make approximately $350 million in ad revenue alone this year and is YouTube's most viewed channel.
Companies with their hat in the ring to buy Vevo include Amazon, Yahoo, Dreamworks Animation and Liberty Media. And several financial investors have also expressed interest in buying a stake: the Carlyle Group (a Beats Electronics investor) and AT&T investor Peter Chernin.
Vevo's current owners include both Universal Music Group and Sony Music Entertainment. Google also invests in the company and valued it at $650 million in 2013.
Rhett Miller, on the Music Industry and Keeping a Band Together
Rhett Miller, leader of long-standing indie band the Old 97's recently talked to The Columbus Dispatch about his 20 years in the music business. When asked how he keeps going, he admitted it can be challenging at times: "20 years into a band you sort of look at it and say. 'This is great. Do I keep doing this? When is it enough? When do I go and try to get some sort of a 'job' job?' For me, I've never wondered if this was the right thing to do. I've never wondered if I should quit. But I know that on paper this is not an easy job. It's something that's really kind of unrealistic, but I love it and I don't feel I have that much of a choice … A working musician 20 years into a band in 2014, there's not a lot of us. Most of the ones who are still doing it are the ones who've had a ton of success because to be able to do it on the level we have, which is pretty good – we can pull in 1,000, 1,500, 2,000 people, but nobody's getting rich off of it — it's just kind of a rare perspective."
And Miller also said he fears what low music industry sales will do to young, career-minded musicians: "One thing I'm afraid of is that as the money falls out of the art, in general, more and more kids are going to look at this profession as something that's not realistic as a life choice. I really want kids to know that you can do this. There's actually a real thing that you can do with your life — is to be in a band and write songs."
He was also asked how he has kept his band together so long. How has he approached running the Old 97's that has helped keep them solid in a changing music climate that has broken up so many other bands? "I think a lot of it is I started so young and (bassist) Murry (Hammond) and I started together a long time ago. We figured out a lot of things a long time ago before we even put the band together. Ken joining the band and then (drummer) Philip (Peoples) following in with us, it's a lot of picking people who are going to get along and care about each other."
He added, "Also, you just learn. You've got to keep your ego in check. A lot of times there are things you want to say and you've got to just not say them. A lot of this band is about compromise and respecting the bandmates' opinion. That's why I make solo records. There are so many songs I really like. If somebody in the band didn't like it … fortunately, they're cool enough to let me do the solo records on the side."
Google Eying Successful Streaming Music Services
Google is in the market for a streaming music service to boost its music involvement, according to sources. The New York Post reported that Larry Page is looking at companies including Spotify and others to weigh its options.
No official talks have begun, but a source admitted the company has been talking to banks about "how they're shaping their future music strategy." The company's subscription music service Google Play Music All Access has been having some issues with branding, particularly because of its lengthy name and its lack of one famous spokesperson to help sell the product. However, Google's wildly popular music video service YouTube is working on "Music Pass," a streaming video subscription service that could launch as early as October.
Analysts speculate that Google's best option would be to grab Spotify, valued at $4 billion, with 10 million paying subscribers. The service could also be available for purchase by the fall.
An unnamed industry veteran said, "The fear is that Spotify gets so big no one can catch them."
A source close to the music team at Google said the team is strong and could have a shot at Spotify, Pandora, Rdio or Rhapsody: "They have a very robust team there. They're thoughtful and disciplined, and they're going to make a ginormous impact."