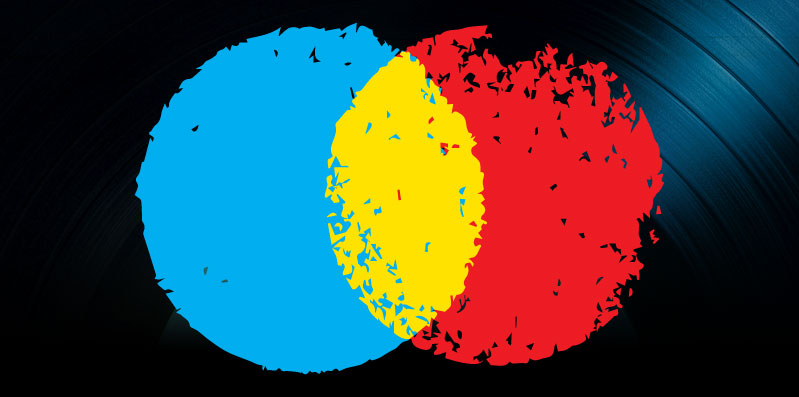 Twitter Music Data, YouTube and SoundExchange News, February 9, 2014
Twitter revealed all the details about its music data to help a new music startup track artists. And indie record label heads questioned whether YouTube is beneficial to small labels and artists. Also, SoundExchange announced it paid out $590 million to artists in 2013.
Twitter Partnering with Music Startup, Tracking Emerging Artists
Twitter signed a deal with startup entertainment company 300 that would allow the startup to have access to data about new and emerging artists. The deal was "non-monetary" and announced by 300 founder Lyor Cohen, former chairman and CEO of the North American arm of recorded music for Warner Music Group, reported Entrepreneur.
According to the agreement, 300 will get "full access" to data from Twitter about who is tweeting about which artists and where these users are located. Cohen's company will then collect the data and share it with Twitter, allowing the social media platform to sell it to record companies, brands or other entities.  
Having access to this music data will give 300 the ability to see how many people are tweeting about a new artist in a specific part of the world during a certain time period. Twitter's and 300's hope is that this will help the music industry find "the next big star" – a new artist that might otherwise remain undiscovered. This practice could also make Twitter a more useful marketing and career-building platform for artists than it has previously been.
Twitter's head of music, Bob Moczydlowsky said, "Music is the largest topic of conversation on Twitter … so we're really invested in building a win-win environment for fans, artsts, labels, promoters and music services. This partnership is a great example because it is about helping artists and labels find each other."
Twitter also recently said it will be inking a similar partnership with CNN and Dataminr, a news startup, in order to create "Dataminr for News." This product will help journalists search through around 500 million tweets about daily breaking news stories in order to get the most valuable information from around the world and potentially identify possible sources.
This latest Twitter venture comes after the lackluster launch of the Twitter #Music app, which tracks users' activity to determine popular songs and new artists.   
YouTube:  Beneficial or Detrimental to Small Labels and Artists?
YouTube announced it has paid out $1 billion to the music industry and is "all-in on music" at the recent Midem conference in Cannes, but small labels and indie artists expressed concern over whether or not the social media site and other Google resources actually benefit them, stated The Guardian.   
Research compiled by VideoInk and video analytics firm Tubular Labs said that music videos represent 38.4% of total views on YouTube, thus proving the Google-owned platform is the largest streaming music service in the world. At a Midem panel session last week, vice president of YouTube content Tom Pickett declared, "We've paid out to the music industry over the last several years over a billion dollars … we are all-in on music."
There was a great deal of unrest about the true benefits of YouTube and other Google resources among indie labels and other industry entities at Midem this year. Picket was actually heckled during his session, and many speakers at other panels and events spoke out openly against Google.
Colin Daniels of Inertia, an independent music firm that broke big solo artist Passenger in 2013 admitted, "Google are not music people, and that scares me."
And Horst Weidenmueller of the indie firm !K7 agreed:  "I am concerned with YouTube entering the market because for YouTube everything is about dominance, and dominance is connected to destruction … I would rather prefer perhaps Google not being in music."
Google has had a rocky relationship with the music industry for some time, despite the company and the industry working together regularly to solve licensing and copyright issues, with YouTube helping labels call out user-generated videos that use their tracks and make money from them through the Google Play music subscription service.
British music industry body the BPI has often criticized Google because it continues to rank piracy sites high on its search engine. But the body launched its own YouTube channel called Transmitter to help promote music by British artists, proving that Google can be helpful to artists when it comes to distribution, but harmful to them when it comes to copyright-related issues.
At Midem, members of the music industry brought into question YouTube's real motives when it comes to music and why the platform has not paid out even more money to labels and publishers than it has. BPI chief executive Geoff Taylor shared the stage with Pickett and compared YouTube in a negative way to streaming services like Deezer and Spotify, which mix ad-heavy free streaming with premium subscription offerings:  "I think YouTube has lacked that, and that has been a problem for the industry … When I look at the billions of streams there were in music videos, and the pounds and pence coming into the music industry from that, it was a very small number."
Streaming service leaders are also calling YouTube into question. Deezer's chief executive Axel Dauchez said YouTube is "the most important legal pirate" during his Midem panel session. Spotify recently compared its own average $6,000 – $8,400 per million streams to the $3,000 per million streams paid out by YouTube.
YouTube fans also had a voice at Midem. Tom Silverman from Tommy Boy said, "It's a top-five revenue source now at most of the labels, and it's going up. It's not perfect, but they're moving in the right direction."
Some multi-channel networks (MCNs) that are helping artists get more revenue from YouTube agreed that increasing payouts will mean making better use of Google's services instead of just forcing the company to offer higher per-stream rates. Brandon Martinez of MCN INDMusic said, "It's no longer an album cycle, it's a 12-month content cycle. For every piece of content you release, there should be 6-8 other pieces of content to support that."
Jordan Berliant of The Collective Music Group also said labels and artists need to take more responsibility for their activity on YouTube and learn how to more efficiently use it, "It's not a place to make money right now, but it's not primarily because of YouTube or Google in my mind, it's because the people representing the content primarily don't understand the marketplace."
Many concerns about YouTube revolve around Google's copyright policies. One audience member wanted to know what YouTube is doing about "stream-ripping" services that allow people to turn videos into MP3 downloads. BPI seconded the question:  "We've been asking YouTube to deal with these stream-ripping applications for many years. YouTube is supposed to be an ad-funded streaming service, not a free download service … We can't understand why it's taken so long for Google and YouTube to do something about this."
$590 Million Paid Out to Artists and Labels in 2013
SoundExchange stated its total digital radio royalty distributions in 2013 hit $590.4 million. Digital News added the music industry leader also paid a record-breaking $170.4 million to artists and labels in the fourth quarter of last year.   
SoundExchange royalties are paid by over 2,000 Internet radio, satellite radio and cable radio services that use the sound recordings. The royalties are then given directly to the recording artists and record labels by SoundExchange, which continues to have one of the lowest administrative rates in the industry at 4.9 percent.
The organization's president and CEO Michael Huppe said, "I'm pleased to report a strong finish to an amazing year for SoundExchange, and for digital radio. We processed tens of billions of digital performances in 2013 reported by thousands of music services every month. This is further proof that consumers are streaming digital radio now more than ever … We are ensuring that digital radio listening is being converted into a reliable revenue stream for music creators. We look forward to continuing our mission to support, protect and propel the music industry forward in 2014."