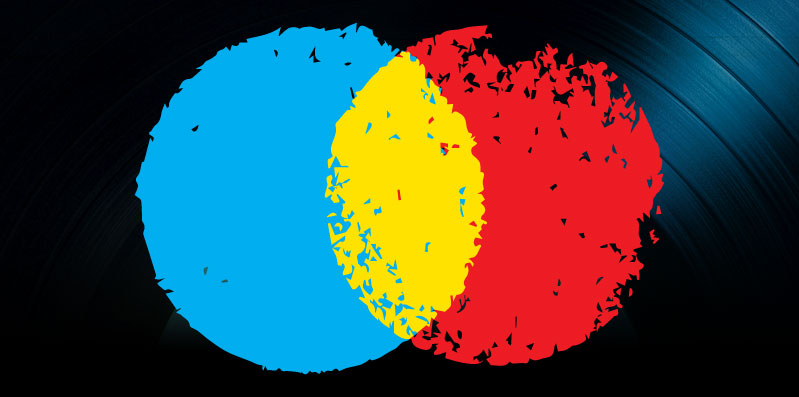 Twitter and SoundCloud, Songwriter Equity Act and Electronic Dance Music News, May 25, 2014
Twitter decided against a SoundCloud acquisition. And Republicans continued to explain the new Songwriter Equity Act. Also, the global dance music industry hit $6.2 billion.
Twitter Walking Away from SoundCloud
Insiders announced on early last week that Twitter was in serious talks about buying the Berlin-rooted audio service SoundCloud. Recode, The Wall Street Journal and several other news outlets broke the news of the potential purchase on Monday, but by Tuesday, CNet reported that the deal was off.
The deal would have been Twitter's biggest purchase to date. Sources close to the issue said that Twitter ultimately backed out of talks because "the numbers didn't add up."
SoundCloud raised $60 million in 2013, pushing its value up to $700 million. Twitter's biggest acquisition thus far was MoPub, an ad network that cost the social networking platform $350 million in October.
Twitter was likely seeking out a streaming music company like SoundCloud, with a global user base, in order to help redeem itself from the failure of the #Music app and to continue its growth.
Both Twitter and SoundCloud refused to comment on the situation.
What Does the New Songwriter Equity Act Mean for the Music Business?
Senate Republicans recently introduced a new rendition of the Songwriter Equity Act at a songwriting conference held at Nashville's Bluebird Café. Backers of the new bill include Bob Corker (R-Tenn.), Lamar Alexander (R-Tenn.), Orrin Hatch (R-Utah), and Representative Doug Collins (R-Ga). They introduced a version to the House in February, but according to industry analyst Peter Weber of The Week, the Act still raises many questions how music creators are paid.
The Songwriter Equity Act would update two parts of the U.S. Copyright Act and potentially update some of the "archaic" elements of U.S. copyright law for the Digital Age. And Weber pointed out that the proposed bill would "reform the market without upending it," much as ObamaCare is trying to do for the healthcare industry.
Under the current system, songwriters typically share or sign over copyright to a music publisher. Once a song is recorded, the songwriter and publisher get paid each time a song is purchased or paid in public. And songwriters get royalty payments from four sources: sale of recorded songs (mechanical royalties); public performance of the song (performance royalties); appearance of a song on a TV show, ad or in a film (synchronization royalties); sheet music royalties. Synchronization royalties typically bring in the most cash to songwriter.
The Songwriter Equity Act is proposing to do two things to increase the amount songwriters, publishers and PROs get. It would provide more criteria for the rate court judge to consider when setting performance royalty rates and add the performance rates that get paid to musicians and record labels through SoundExchange into that rate.
But it would also encourage the Copyright Royalty Board (the CRB, which consists of just three judges) to get rid of the current 9.1-cent mechanical royalty rate and bump it up to "fair market value." As it stands, the CRB determines rates based on what "would have been negotiated in the marketplace between a willing buyer and a willing seller." The new bill would propose that the CRB also think about "marketplace, economic, and use information presented by the participants" plus the royalties paid to artists and creators for "comparable uses and comparable circumstances under voluntary license agreements," i.e., film and television.
But Weber revealed, the new plan is not without its problems: "The first is that, while "fair market value" sounds good, how do you determine the market worth of a songwriter's composition? This is especially true when there is no "willing seller" in the market — the compulsory license means that the songwriter has to sell, whether she likes it or not."
Another issue is, while the bill says Congress would make sure that songwriter royalties "shall not be diminished in any respect as a result of the rights granted" despite changes to copyright law, the fair market value of music is currently less than 9.1 cents per sale – potentially closer to zero in the Digital Age.
What "fair market value" really means, particularly for performance royalties, is the money advertisers, television networks and film studios pay to play copyrighted music in ads, films and shows. And, as Weber said, if streaming services cannot afford to stream music, songwriters will actually get less money, as people flock back to pirated music online.
In terms of how many songwriters will benefit from the new legislation, copyright lawyer Raymond Scott advised, "… even if you double the relatively small performance royalty songwriters get each time their song is played, that won't matter for songwriters who don't get much of the pie ASCAP and BMI slices up; the real winner will be already successful songwriters whose songs are widely played in prominent places."
And those backing the new bill provided examples in Nashville: Linda Perry, writer of the song "Beautiful," which was a hit by Christina Aguilera streamed 12 million times on Pandora during a three-month period, and Perry only earned $349.16. Desmond Child wrote "Living on a Prayer" and only earned $110.42 for six million plays.
However, Gregory Alan Barnes, a lawyer for the Digital Media Association noted that "Beautiful" was made a hit by Aguilera in 2002 and "in the 10-year history prior to 2012 the song had sold more than 3 million copies, been covered on at least 10 different occasions, and performed on a countless number of televised award shows, talent competitions, charitable events, and live concerts," generating "millions of dollars in performance and mechanical royalties for Perry, her music publishers, and other business partners." And Bon Jovi's triple-platinum "Living on a Prayer" was released in 1986.
Weber concluded, "Unlike ObamaCare, though, there's no pretense of trying to benefit the consumer. Today's music copyright system is hanging in a quirky balance, and everyone involved — record labels, recording artists, music publishers, royalty collectors, Hollywood studios, and music broadcasters — wants a bigger cut of the royalties or smaller slice of the payments … If songwriters get higher performance royalties, everyone will demand more money and music will cost more or be less available."
Global Dance Music Industry Still Booming
The worldwide dance music industry is worth a whopping $6.2 billion, revealed Mixmag and a The International Music Summit (IMS) 2014 Business Report.
These numbers mean the industry is up $2.2 billion from estimates in 2013, calculated by the Association for Electronic Music (AFEM). Figures include festival revenue ($1.03 billion), club shows ($2.4 billion) and value pulled from SoundCloud ($140 million), a major promotion platform for dance artists.
Dance music has become so huge in Las Vegas that revenue from club dates in that city added up to $800 million, matching recorded music sales. Streaming and video services are worth $600 million, whereas DJ software and hardware sales have hit $360 million. DJ earnings not in the music industry have been valued at $60 million.
The announcement of the latest dance industry numbers came in within days of dance artist Calvin Harris' second-place finish in The Sunday Times' rich list of musicians under 30. Last year, he was named as the fourth riches celebrity by Forbes.