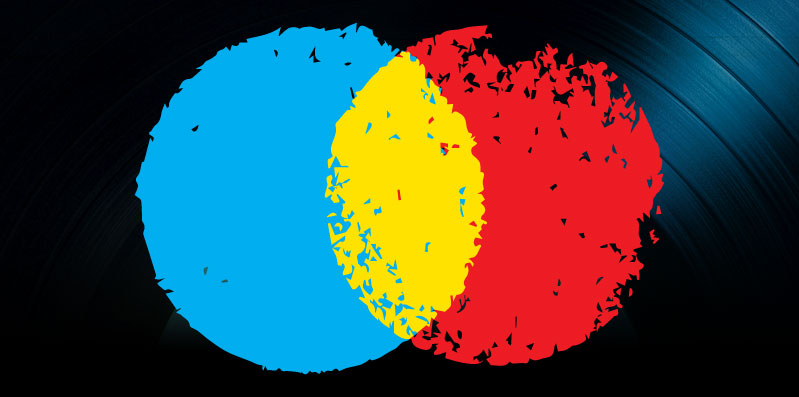 Topspin and Beats Music, Recorded Music Industry and Apple News, March 9, 2014
Beats Music acquired Topspin Media. Also, a new report showed a majority of recorded music industry income is going to mega artists. And inside sources said Apple is looking for more exclusive releases in hopes of slowing the decline of digital downloads.
Topspin Joining Beats Music
The Chief Executive of Beats Music Ian Rogers revealed that the company will be acquiring direct-to-fan music platform Topspin Media. Rogers left Topspin, where he was CEO, in 2013.
The news of the acquisition came in a post on the Beats Music blog:  "The acquisition brings a team of talented people who have spent years working on building and fine-tuning the artist-to-fan connection into the Beats Music experience." He added that the Topspin and Beats Music partnership would "[combine] music discovery and direct relationships between artists and fans in a revolutionary way."
Rogers' post also provided a reminder of the original artist-friendly philosophy behind Beats Music, which launched in January:  "We're committed to establishing Beats Music as a conduit for the artist-fan relationship, a platform where artists have a voice, and a provider of useful data and analytics on how fans interact with artists and their music," Rogers wrote. "This acquisition puts our money where our mouth is."
Terms of the deal were not been specified.
New Report:  Superstar Artists Earning Over 75% of Recording Industry Income
A new report released by MIdiA Consulting last week showed that the top one percent of artists earn 77% of all recorded music income.
Consequence of Sound stated that the report, "The Death of the Long Tail:  The Superstar Music Economy" pointed out that this issue has been exacerbated by technological developments. The income from all recorded music dropped over a billion dollars from 2000-2013, while artists' share rose three percent, from 14 to 17 percent, during the same time period. The "disproportionate" incomes are also the result of the changing attitudes of consumers/fans, who "have actually been completely overloaded" by the many choices offered to them in the Digital Age.     
The report, authored by Mark Mulligan explained, "The concept of the long tail seemed like a useful way of understanding how consumers interact with content in digital contexts, and for a while looked like the roadmap for an exciting era of digital content. Intuitively the democratization of access to music – both on the supply and demand sides – coupled with vastness of digital music catalogues should have translated into a dilution of the Superstar economy effect. Instead the marketplace has shown us that humans are just as much wandering sheep in need of herding online as they are offline."
The report added, "… The top 1% account for 75% of CD revenues but 79% of subscription revenue. This counter intuitive trend is driven by two key factors: a) smaller amount of 'front end' display for digital services – especially on mobile devices – and b) by consumers being overwhelmed by a Tyranny of Choice in which excessive choice actual hinders discovery."
The report also concluded that streaming services such as Spotify, Rdio and Pandora, which are in the midst of a "catalog arms race which has become entirely detrimental to consumers' digital music experiences" have created too many options without real authority. Mulligan explained that there has to be more care taken by streaming services so they can responsibly cull content and help listeners navigate the landscape:  "Action needs taking urgently to make sense of 25 million songs, not just through discovery and editorial, but also by taking the brave decision to keep certain types of content, such as sound-alikes, outside of music services' main functionality … until labels, distributors and artists come together to fix the issue of digital catalog pollution – sound alikes and karaoke especially – the Tyranny of Choice will reign supreme, hiding 99% of artists under a pervasive shroud of obscurity and giving the Superstars another free lap of the track."
However, the report was clear that streaming services do offer emerging artists solid opportunities to get their music out in front of new fans:  "Ultimately it is the relatively niche group of engaged music aficionados that have most interest in discovering as diverse a range of music as possible. Most mainstream consumers want leading by the hand to the very top slither of music catalogue. This is why radio has held its own for so long and why curated and programmed music services are so important for engaging the masses with digital … Over time the improved discovery and programming in digital music services should push the needle for the remainder artist tier but a) it will not happen overnight and b) it will still have a finite amount of impact."
Apple Hunting for More "Exclusives"
According to inside music executives, Robert Kondrk, music chief of Apple Inc. has been looking for blockbuster digital releases like Beyonce's late 2013 exclusive in order to help slow the decline of digital downloads and take some of the spotlight away from popular streaming services like YouTube and Spotify, said Billboard.  
Kondrk led a series of talks with label executives during Grammy Week in January, citing the success of Beyonce's self-titled album sold exclusively and only in its entirety through iTunes in December for one week. The album sold one million copies worldwide, then was made available a week later through other retailers, with select tracks also appearing on Spotify.
Digital track sales dropped sharply from 1.34 billion to 1.26 billion in 2013, and Apple's Internet radio service has not been able to perform well enough to compete with on-demand streaming services. Both these events have been catalysts for Apple to woo record labels into working with the company on strategies to keep its iTunes sales healthy.
In his meetings during Grammy Week, Kondrk proposed that albums would not necessarily have to be exclusive to the iTunes services; they would just have to not be available via streaming. Republic Records' artist Kid Cudi recently released his album Satellite Flight exclusively to digital retailers, starting with iTunes.
Part of Kondrk's proposal also involved locking down individual track sales for a specific amount of time before they could be purchased separately, which goes against Steve Jobs' original agreement when he first made licensing deals with labels in 2003.
Kondrk's sales pitch could be appealing to label executives, who have been nonplused about YouTube and streaming services because they pay slowly over time vs. giving them an immediate payoff.  
One major label executive familiar with Kondrk's Grammy Week talks said, "The iTunes theory was that because of the easy availability to access albums on YouTube it has punctured sales globally for tracks and albums."