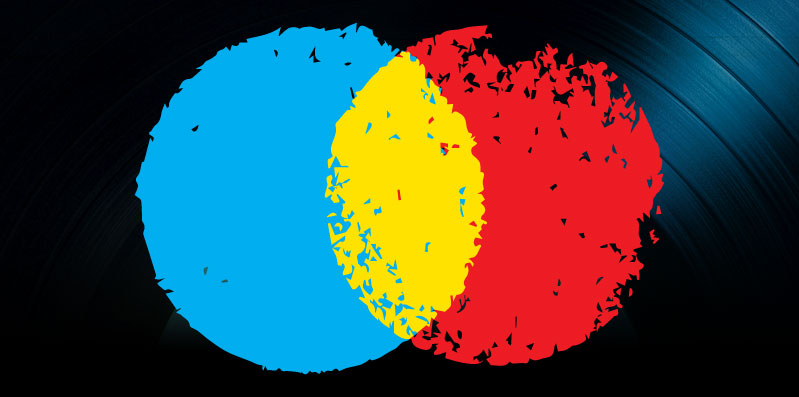 Summer Tour Ticket Sales, Digital Music Business and Mobile Music News, December 21, 2014
Fresh data indicated that superstar artists are already commanding high prices for tickets to big 2015 summer tour shows. And the co-founder of Platformz shared seven lessons he learned from the changes that have occurred in the music business during the Digital Age. Also, Billboard offered up an op-ed piece about why mobile could be key to future music industry growth.
Artists Commanding Mega Bucks for Summer Tour Tickets
Superstar artists have been announcing dates for their summer tours this month, and as tickets go on sale, many are already commanding record high prices, according resale and market data from concert ticketing site TiqIQ. U2 is currently in the lead for highest ticket prices, with other artists like Taylor Swift and Maroon 5 close behind.
The average ticket price for U2's tour is $284.67 per ticket, which is 12.67 percent higher than the average ticket price for their tour in 2011, which at the time broke both music industry ticket price and revenue records. And the average resale price for tickets, compared to the $145.24 face price, is 96 percent higher.
U2's most expensive shows are three dates in July at Madison Square Garden ($478.08, $379.76 and $368.56, respectively), at the Air Canada Center ($355.28) and at TD Garden ($336.13).
The average prices per ticket for other major summer tours are also trending high: Maroon 5, at $261.96; Taylor Swift, at $253.79; The Who, at $245.54 and One Direction at $217.84.
Seven Lessons to Learn from the Music Business in the Digital Age
Todd Dahn, engineer, songwriter/composer and Founder of mobile indie music and media search engine Platformz shared some lessons he has learned during the last 20 years and applied to his music career and businesses in an article he wrote for Techli Chicago. Below are three of the seven he offered up.
"Know and reference the back catalogue." Dahn explained the importance to artists and music entrepreneurs of knowing all about those who have come before them: "Not only does this help you to take notes from those who have come before you, but also to learn from their mistakes. In creating a music technology company, it was very important for me to take into consideration the evolution of this business. From music being discovered on the radio and in record stores, to CDs and eventually torrenting sites like Napster (and we all know what happened there), to the dynamics of today's streaming. This knowledge puts me in the best position to evolve my business with really critical historic context.
"Find partners that are positioned to rise with you." Dahn said, "As an indie producer I have found success collaborating with amazing, fresh talent that is equally positioned to grow with my label. With Platformz, as the only search platform for music, we first made sure the major streaming sites like SoundCloud were part of our search, but there was a big opportunity to partner with other small companies.
Be mindful of the fact that "not every opportunity is right for your brand." Dahn elaborates, "Knowing when NOT to do something is just as important as moving fast on the right opportunity. I've passed on producing musical talent over the years because they just weren't what I was looking for at the time. The same goes for the marketing efforts for launching your brand. Be judicious about how and where you partner so that you're not just throwing advertising dollars all over the place. My strategy was to focus on events where we could have a bigger presence, versus being a small fish in a big pond. As a product specifically for indies, this was a great way to have deeper conversations with users and get genuine feedback to improve the product."
Why Mobile Tech is Still on the Rise
Mobile technology has been causing revolutionary changes in the music business for the past several years, but 2014 was a huge year for this market, according to an op-ed piece in Billboard magazine by Garrett Kamps.
Kamps explained, "… [The] celestial jukebox is no longer science fiction. Thanks to the supercomputers that 71 percent of Americans now keep in their pockets, whether tablets or phones, everyone's a mobile-music power user. Streaming has brought fans access to any song, any time, anywhere. As users listen, they can receive a steady stream of free content — photos, tweets, videos — from their favorite stars in real time. They can view tour dates, purchase tickets, buy merch, interact with fellow fans. They can use their phones to watch Beyoncé's ­'7/11' video — which itself was shot on a phone."
Although 2014 was not the year these phenomena were invented, it was, according to Kamps, the year they all joined forces. U2's iTunes experiment, Jaden Smith's release of his record as an app and a slew of other experimental efforts changed the way mobile promotion and distribution is done.
Chief marketing officer and head of digital strategy of Crush Music (Sia, Train) said about mobile experimentation, "When I started doing this in '99, we were kids in the back of the room who didn't get to say much … [Today], everyone has grasped it. It's just as important as any other part of the business."
Many other developments in 2014 set the stage for a future run by mobile technologies. Spotify grew to 50 million active users and 12.5 million paying subscribers after releasing it free tier to mobile devices last December. And artists like Lil Wayne and Panic at the Disco are starting to release apps that offer fans in-app purchase options. These apps could be poised to become a big revenue stream for musicians and music entrepreneurs.
Tim Quirk, former head of global content programming for Google Play (now founder of an app-development platform) stated, "[Mobile gaming] is growing explosively while the record business contracts, so it's doing something right … It's not that people are unwilling to part with money – mobile gaming is proving that can happen."
Mobile ads were also huge this year; spending on these ads was up 80 percent, in large part due to improved targeting capabilities. Theda Sandiford, VP of commerce for Republic and Island Records said, "We've thrown out the old playbook … I already know if you're connected to Facebook through Spotify, so that ad that I serve will be targeted just to those people, and I'm driving their consumption: Listen to the new song, listen to the new playlist from the artist."
Mobile social media tools are also helping artists attract new fans. Shawn Mendes garnered 3.4 million Vine followers, while Lindsey Stirling got 5.7 million YouTube subscribers. Tylor Swift made herself "the queen of all (social) media" with her creative use of Instagram, Twitter and Tumblr, which was largely responsible for the giant demand for her recent album.
Kruchow explained, "As much effort as you put into making your album or your video, [social] content is equally important."
Sandiford added, "In the past, there was an on-cycle/off-cycle mentality … In a mobile, connected world, there is no off-cycle. Now A&R is not just making a record. It's how a record ca be broken into bite-size pieces that engage audience over time."