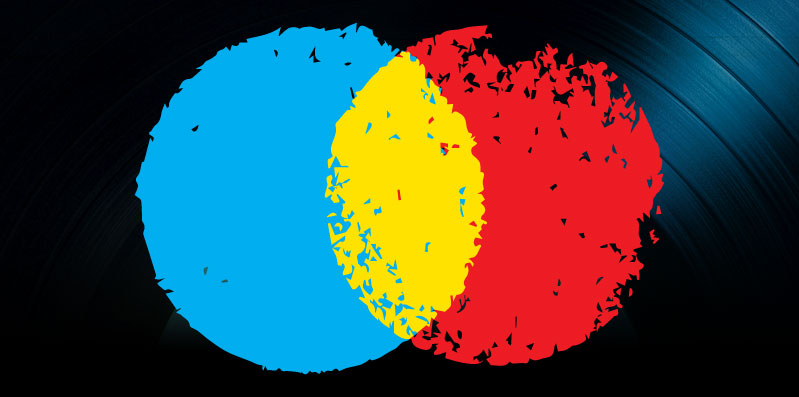 Royalty Rates, Future of the Music Business and YouTube News, May 4, 2014
The Guardian explained why publishers, songwriters and labels may be headed for a big battle over royalty rates. Also, major industry player Irving Azoff shared his predictions for the future of the music business. And an indie music licensing company called YouTube out on its low payout rates.
Publishers, Record Labels Battling it out over Royalties
Publishers and record labels could be headed for a major battle regarding disparate royalty rates on streaming services, reported The Guardian. Publishers and songwriters have begun questioning why record labels get five, to 12 times as much as writers when a track is streamed via Spotify, Pandora or another platform.
The debate centers on the importance of songwriting to an artist's success. Record labels continue to insist that the amount they get for songs is fair, since they have to invest significant money into PR, marketing, recording costs and tour support.
But songwriters and publishers say that because of 360-degree deals they make with artists, labels can get a share of merchandising, concert tickets and brand partnerships, whereas songwriters attached to labels can only really earn from their recordings. And the latter add that labels do not have to pay for pressing records and physically delivering them to stores because of digital sales, so there are no returned or unsold records for labels to buy out. This means songwriters should get even more back from digital music services. Pandora and YouTube both give songwriters approximately $90 per one millions streams. On YouTube, a label can make anywhere from $1,000, to $4,000 per one million streams.
According to an unnamed publisher, head of Universal Music Group Lucian Grainge said in 2006 at the PRS (the UK's performance rights organization) copyright tribunal between labels and songwriters that songwriting was a part of the recording process and thus did not deserve a separate royalty.
At Abba's 40th anniversary of the group winning Eurovision celebration, the group's Björn Ulvaeus said he doubted they would've seen the same success in today's climate: "We broke through during the golden age of copyright." He said that he and co-writer Benny Andersson focused more on writing songs than on touring, but did not start out as hit songwriters, coming into their own only after years of trial and error and studying their craft. After they found success, they still had to put in full workdays writing and would only end up with 12 finished songs each year.
Ulvaeus said that if Spotify becomes artists' main income source (it is already responsible for 70% of revenue from Sweden's recorded music industry), they will have to put much more effort into touring in order to earn a living.
Many songwriters have admitted they feel even more undervalued than ever before by music streaming services and record labels alike. Instead of supporting songwriters as they try to negotiate fair rates with YouTube and other services, labels have been putting pressure on PROs to accept the lowest rates offered.
Pandora recently won a court case against ASCAP. The company claimed it was financially unable to pay more than 1.85% of its revenue, since it is already paying 49% out to labels.
The PRS and Sweden's performance rights society Stim both accepted low royalty rates from Spotify to help get it up and running, while the major labels acquired shares in the service and large upfront advances that ended up far exceeding what they would have earned from using Spotify. When Spotify issues its IPO later this year, labels and venture capitalists behind the service will be able to cash in, whereas songwriters and artists will be left in the same spot as they are currently.
In the U.S., songwriters and artists cannot do anything to change royalty rates. They are not allowed to refuse the use of their music. However, in Europe, songwriters and creators can actually organize and stand up to low rates, refusing to make their music available.
One publisher said, "When you have nothing to lose, you have everything to gain. What we get paid by these streaming services is so insignificant that losing it won't make a difference."
Irving Azoff Hoping Technology Services Will Gain Respect for Artists
Music business mogul Irving Azoff spoke at a panel at the Milken Institute Global Conference on April 29 about the evolution of the music industry. According to The Hollywood Reporter, he admitted that while he is optimistic about the future, he still feels there is a "lack of respect" for artists from a lot of technology services.
Azoff was joined by manager Scooter Braun, Universal Music Group CEO Lucian Grainge, CAA head of music Rob Light, Clear Channel CEO Robert Pittman and Insomniac Events CEO Pasquale Rotella. They all discussed topics including streaming music and the popularity of electronic dance music.
Azoff observed, "One thing that's a common theme is that all the sectors are more cooperative … Everyone is really working hand-in-hand, and I think everyone is making more money."
Braun noted that the current music business is particularly unique, because thriving is no longer just about music, it is also about mastering elements of technology.
And Rotella, who has seen the live event industry thrive largely due to the explosive success of his EDM concerts, including Electronic Daisy Carnival added, "It's not just about the artist, not at our events anyway. It's the whole package."
And EDM artists have started to see major payouts, proving there are some opportunities for artists to start earning a real living and more: "Some of these guys are getting paid as much as $1 million for one gig. They don't split that with anyone except an agent and manager … These guys are making more money than I ever thought." 
Azoff and other panelists mostly agreed that the future of music is in streaming services. However, Light and Pittman debated how the rise of streaming has affected radio. The Clear Channel head was adamant about the role radio would play for future generations of consumers: "[R]adio will be even more relevant in the streaming era." 
Indie Music Licensing Body Criticizing YouTube
YouTube has paid out over $1 billion to music copyright holders in the past few years, but the company is still being questioned by the music industry. The Guardian said, Charles Caldas, chief executive of independent music licensing company Merlin has recently jumped on board to point a finger at the online video site in a keynote speech at the Music Connected conference in London.
Caldas stated, "If we look at our partners like Spotify, Beats and Rdio, and the high-value versus low-value companies in the food chain, those companies are at the top of the food chain: they're paying what we consider to be the top rates … The ironic thing is that the service that pays the least is the service that's the most well-funded and run by the biggest company in the world." He noted that their payouts are by far the worst, whether measured on a per-stream or per-user basis.
While Caldas did not directly name YouTube, he made his indictment clear by quoting from an interview with Billy Bragg from early 2014, in which the musician responded to people's criticism of Spotify: "If we're pissed off at Spotify, we should be marching to YouTube central with flaming pitchforks."
Caldas declared, "I can't say Billy's right, but I can't say he's wrong."
YouTube has been negotiating with labels in preparation for the launch of its Spotify-like music subscription service, expected in late 2014. Merlin represents over 20,000 indie labels, so it would have to be a key player in the new service.
Caldas has previously been vocal about the lack of respect he feels streaming services have for independent music. He had a public fight with Myspace in 2008 after the site launched Myspace Music without licensing indie catalogues.
Caldas mentioned that Myspace's decline was due to its unwillingness to work fairly with artists and should be a warning to other companies that try to do the same: "Companies that act like Myspace and have acted like Myspace are the ones that have disappeared without trace.They were constructed to keep the major labels happy, they never kept the consumers happy… and they didn't survive."
Merlin has regularly defended Spotify and holds a stake on behalf of its member labels. Caldas was clear that Spotify has been largely good for raising the profile of indie music: "We're not hidden at the back of the store any more. We're not fighting for the space. We're there, and the evidence is starting to show … There's this global dynamic happening where this consumption of independent music at the streaming level is starting to filter out into the mainstream level… This market is good for the labels."
Caldas also criticized major labels for negotiating large advance payments from streaming launches in an attempt to counteract the fair share indie labels are finally getting.
Many other industry players have been criticizing Google's business tactics lately. Music is huge on YouTube, as, according to a recent study, 38.4% of all views on the service are of music videos. And the company revealed it has paid out $1 billion to musicians, songwriters and labels in February at the Midem music industry conference.
At Music Connected, indie labels were talking about using YouTube in a positive way to promote their artists. One panel involved explaining how labels could break a new artist digitally for under £1,000, and YouTube was listed as a main priority.
Sophie Hall, of dance label MTA records said, "These days, especially with YouTube there's so many creative things you can do with video content." She added that if she was starting completely "from scratch" with a new, unknown artist, YouTube and SoundCloud would be her first two go-to services.