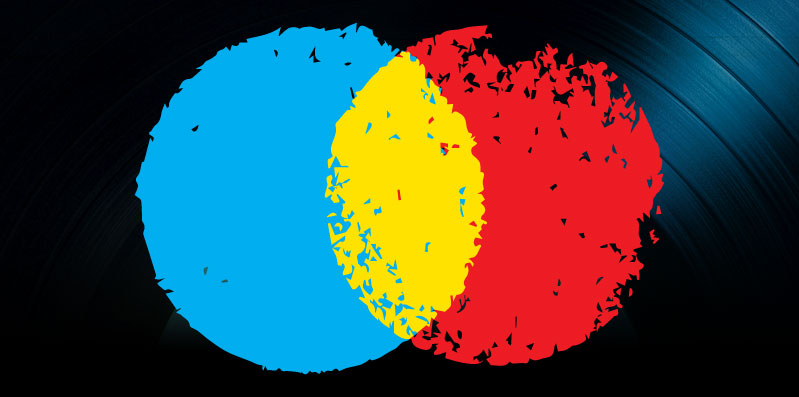 Recording Studio Technology, Auto-Tune, and Linda Perry Project News, July 13, 2014
Experts reported that the next big music industry disruption will be in the recording studio. Also, The Huffington Post explored how auto-tune has really affected musicians. And producer Linda Perry discussed how fear has held artists back in the current climate.
Will Revolution Come to the Recording Studio?
The Digital Age has brought disruption to the way music is consumed and distributed, and according to Tyler Hayes of Fast Company, music production is the next area that will change dramatically.
Music creation software has been updated so that there are less expensive and more "DIY" options for creating professional-sounding recordings. But now, a new suite of cloud-based enhancements will take production into a new age. Fast Company outlined a few new tools that could cause a stir.
The LANDR service, by MixGenius, offers up automatic online music mastering (which is likely to cause controversy given that mastering is a highly-skilled task performed by a well-trained engineer). LANDR masters using a sophisticated algorithm. The process also involves preparing the audio file for the vinyl format.
Justin Evans, VP of products and innovations at MixGenius explained, "Our system does many different tasks, including the standard mastering processes like equalization, limiting, excitation, compression, tape emulation, and more … Which processors are used and how they are applied depends on the analysis of the incoming content."
LANDR makes use of big data in an attempt to make "unique tweaks" to songs and improve their sound automatically. The technology behind it is similar to the technology Pandora and Shazam use to identify music.
Evans added, "The algorithms were built by analyzing thousands of tracks, and by doing significant research and analysis of engineers' self-perceived behavior of what they are doing vs. the actual spectral and frequency changes that happened."
Mastering is the latest part of the recording process to be altered by the Internet, but other new studio tools are also going through growth. For example, new technology is making recording with musicians and artists who are physically miles apart during the recording process easier.
New service Gobbler allows producers and engineers to sync tracks in different locations. It works like Dropbox, plugging into musicians' digital audio work stations with automatic backup.
New service Splice is similar to Gobbler, because it automatically backup for engineers and allows for direct collaboration between engineers, musicians and others with a log that allows commenting. And Wavestack allows the syncing of individual tracks web wide. There is playback directly through the site, and different parts can be muted to help with creative song arrangements.
As Fast Company pointed out, new hardware will also help bring musicians who are not in the same geographic location together in the studio. Surprisingly, Google Glass could be leading the charge. Sound engineer Young Guru (Jay Z) was brought into the Google Glass explorer program in late 2013 and has been pushing the benefits of the gadget to recording artists specifically. One of Google Glass' major features is that it allows first-person, hands-free video chats, and Guru believes this could help eliminate some of the issues involved with getting artists together in the studio.
The Real Effects of Auto-Tune on the Music Business
In the wake of Britney Spears' "unfortunate" leak of the non-auto-tuned cut of her upcoming track "Alien," her producer claimed she was just doing vocal warm-ups. But according to The Huffington Post, the incident brings up issues about the true effects of auto-tune on recorded music. While writer Nikki Gloudeman had some strong opinions about how auto-tune has "bastardized" recorded music, below are some interesting facts about the impact it has had on artists and their singles and albums.
Auto-tune was introduced in 1997 (a year before Britney Spears' first mega-hit "Hit Me Baby One More Time" was released). And, because of its use in Cher's "Believe" in 1998, it was once called "the Cher effect." In his book Perfecting Sound Forever, Spin contributor and music industry analyst Greg Milner said, "While working with Cher on the song "Believe" in 1998, producers Mark Taylor and Brian Rawling discovered that if they set Auto-Tune on its most aggressive setting, so that it corrected the pitch at the exact moment it received the signal, the result was an unsettlingly robotic tone."
And while many singers have welcomed auto-tune as a way to disguise pitch problems, T-Pain was one of the first to use it artistically and unabashedly as part of a signature style. He even released an iPhone auto-tuning app called "I Am T-Pain," explaining, "Well, I guess I'm so famous for the auto-tune, I guess I should make an app."
Popular talent show X Factor even brought it to their live auditions. However, after a contestant on the UK version's show was declared to sound like "Mariah Carey impersonating Robocop," viewers called foul. The show's spokesperson finally admitted to some "post-production" work on contestant footage.
Songwriter and Producer Linda Perry, on Fear and Music
A week before the premiere of her VH-1 show Make Or Break: The Linda Perry Project, hit songwriter and producer Linda Perry (P!nk, Gwen Stefani, Christina Aguilera) shared her thoughts on her own personal experiences in the music industry and what being an artist is actually like in the Digital Age.
EIN News summarized her thoughts: "An artist just needs 10 great songs to make a stellar album and the industry can scare the sh*t out of a newbie before they can get that great album." Perry admitted the music business is unfortunately incredibly rough on emerging artists and has become known for creating and celebrating "famous people who sing but are not true artists."
Check out Perry's video interview, below.