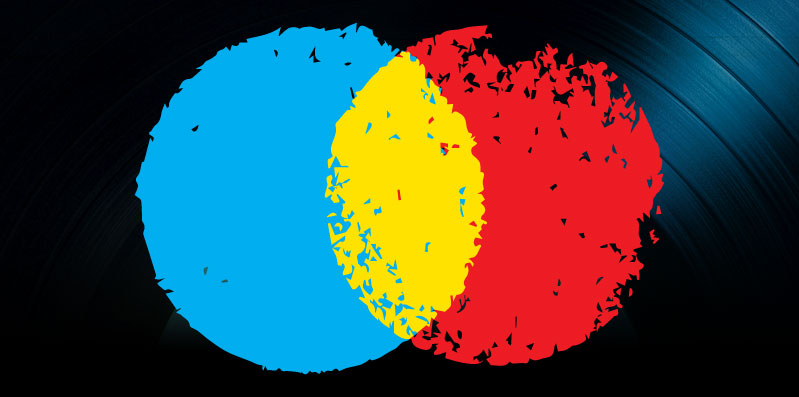 Music Royalty Reform, Chaka Khan and Canadian Music Industry News, June 29, 2014
Lawmakers and music executives continued to disagree about music licensing reform. Also, singer Chaka Khan criticized the music industry for the undue pressure put on artists. And the Canadian government dispensed with the need for work permits for international artists performing in small venues in British Columbia.
Still No Agreement on Music Royalties Reform
On Wednesday, a U.S. House Judiciary subcommittee heard from a group of nine music executives and artists about the broken music licensing system, reported The New York Times. And no agreement was reached, as was the case two weeks ago after a similar hearing.
Representatives of record labels, broadcasting agencies and tech companies, including Pandora Media plus singer/songwriter Rosanne Cash voiced their concerns about the inconsistencies of a patched-together music copyright system.
The hottest debate was surrounding AM/FM radio stations and the fact that they still do not pay royalties to performers and labels. The stations still pay songwriter, but not for the recordings they play (performance right royalties). This has always been a point of frustration for record companies, but has become even more frustrating with the emergence of Internet and satellite radio stations, which do pay all forms of royalties.
Cash, along with Cary Sherman of the RIAA and Darius Van Arman of indie label Secretly Group urged lawmakers to make radio stations pay. However, Charles M. Warfield of the National Association of Broadcasters defended radio stations, explaining that the value of the free promotion provided is well worth the missed royalties for artists and labels.
And Ed Christian, chairman of the Radio Music License Committee added, "The radio industry is not some vast pot of riches … that can be tapped as a bailout for a recording industry that has failed to execute a digital strategy."
The fact that there is no copyright protection for recordings made prior to February 15, 1972 was also discussed. Many legacy performers are not getting royalties from services like Pandora and Sirius XM. Cash in particular took issue with this, using her late father Johnny Cash as an example: "If my father were alive today, he would receive no payment for digital performances of his song 'I Walk the Line,' written and recorded in 1956 … But anyone who rerecorded that song today would receive a royalty. The injustice defies description."
Paul Williams, a songwriter and the president of ASCAP also asked for changes in ASCAP's and BMI's consent decrees. The Justice Department said in early June it would revisit these decrees and see if any changes could be made. Williams admitted, "I find it beyond perplexing … that American songwriters like Rosanne and myself are the ones subject to the heaviest government regulation."
When legislators asked music industry witnesses for proposed fixes to the system, none could come up with specifics that would satisfy all sides.
Representative Jim Sensebrenner from Wisconsin summarized the situation: "Getting you all together, and getting on one page … will probably happen two days after the sun rises in the west."
Chaka Khan, on the Problematic Music Industry
Legendary performer Chaka Khan has continued to criticize the music industry for putting pressure on artists, said the Miami Herald. As she pointed out recently, "There are a lot of shenanigans going on."
At 61, Khan said her primary goal is to "lift up others" through her music and charity efforts. As someone who has previously struggled with addiction and an unhealthy lifestyle, she said Whitney Houston's death is an indication of problems within the business. (Houston sang background vocals on Khan's 1978 hit "I'm Every Woman.")
Khan has given a handful of interviews about the "machinery of stardom" that she feels contributed to Houston's demise. She has regularly stated that Houston never should have been thrust into situations by her handlers that put her at risk.
And she said that Houston's story will continue to repeat itself as long as shows like American Idol and The Voice continue to perpetrate the importance of stardom: "There are a lot of shenanigans going on. The people that are in control are frustrated musicians and singers themselves. What can you do? You can educate, you can say, 'I won't be a part of it, because …' but young people are headstrong and have to run through their experience."
Canadian Government No Longer Charging International Acts for Live Performances
Some visiting non-Canadian musicians will no longer need to get a work permit to play in venues and clubs. A regulation that required them to get work permits and pay expensive fees for tours and individual shows was removed as of June 20, according to Vancouver's The Straight.
This was welcome news to members of Music BC, British Columbia's music industry association. Executive director Bob D'Eith said that the new processing fee attached to work permits that was introduced by the government was creating "a huge amount of chaos in the system" and also making performing in Canada cost prohibitive for many artists and small clubs.
He added, "What happened is the smaller venues and clubs, there was sort of this new tariff for foreign artists to come in, so that's very difficult for local, smaller venues … They just couldn't do it. So this is actually a really great thing for the industry, because with strong small venues, that means there's more work for Canadian artists."
The application fees were introduced in 2013 under Canada's temporary foreign worker program. Bars and restaurants had to pay $275 to get a Labour Market Impact Assessment (LMIA) for each foreign performer, plus obtain a work permit fee for $150. As of June 20, artists entering Canada with the express purpose of performing at a bar, restaurant or small club no longer have to obtain a permit or an LMIA.
D'Eith described the "massive lobby" from the music industry associations across the country who responded to the implementation of these huge fees. And he noted, "We sent the message to them and they responded, so that's really great, that the feds actually listened to us and made the change … It's hard enough for live venues to keep going – the last thing they need is yet another tough thing to deal with."
The bulletin sent out by the federal government on June 23 stated, "The regulatory amendment provides consistent treatment toward foreign artists performing in Canada for time-limited engagements, irrespective of venue."