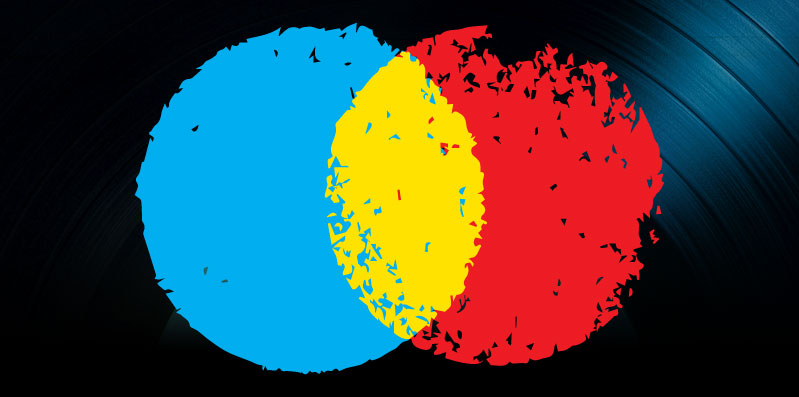 Music Piracy Plant, Garth Brooks and Fair Digital Deals Declaration News, July 20, 2014
The largest illegal music pressing plant in Europe was shut down by police. Also, the industry questioned whether Garth Brooks can successfully forge a comeback. And over 700 indie labels signed the new Fair Digital Deals Declaration.
Huge Illegal Music Plant Shut Down in Germany
The biggest pressing plant for pirated music in Europe was shut down last week. According to the BBC, a "significant" amount of pirated CDs and vinyl records were taken by police. DVDs were also discovered and taken. An unnamed suspect is being investigated in the country's southwest.
Sales of physical music products are still going strong in Germany, with vinyl enjoying a renaissance. Leader of the German PRO BVMI explained, "With a market share of about 70 percent, high demand for CDs in Germany is evident not only in the legitimate business, but unfortunately also on the illegal market."
BVMI has been engaged in anti-piracy work with the international recording industry organization IFPI as well as with intellectual property entity proMedia. This work led to an investigation of the illegal factory and the seizure of its assets.
Jeremy Banks, head of IFPI's anti-piracy faction said shutting down the pressing plant demonstrated that "while digital piracy makes the headlines, this case clearly shows that the industry also continues to take action against those who illegally make money through the manufacture, distribution and sale of unlicensed physical media."
And Drucke explained that the existence of this factory proves that physical music piracy is alive, well and dangerous to the livelihood of artists and the health of the music business: "The equipment found here demonstrates once again that this is not the work of petty criminals … but of professional organizations whose criminal activities inflict massive damage on artists and the recording industry."
Can Garth Brooks Still Be a Superstar in the Modern Music Business?
Garth Brooks announced on July 10 that he would be making a comeback, having just signed a deal with Sony Music. But Billboard writer Ed Christman asked, "Does he still carry the clout of a country superstar?" And do other artists from the pre-digital music industry really have a shot at being successful in today's marketplace?
Brooks' album will come out on Pearl/RCA Nashville around Black Friday and is set to be sold digitally on his own website rather than on iTunes. Bruce Logan, VP country programming for CBS Radio said he feels that his fans are still kicking. A poll of his listeners said they'd buy tickets to see him today if they went on sale. Program director of KCYE in Las Vegas explained that because of the popularity of country music in particular, a one-time superstar country artist can come back and thrive: "A lot's changed, but he is Garth Brooks. If the music is country and hip, it'll be a slam dunk."
Sony Music is obviously hep to this idea. Sony's CEO Doug Morris fought hard to snag Brooks, winning him from Big Machine. Indie label Big Machine's CEO Scott Borchetta explained that the kind of deal Garth wanted wasn't "aligned with what Big Machine has to offer."
In many ways, a launch that pulls out all the stops is befitting of an artist that has sold 134 million albums globally. Even his last release, a greatest hits compilation released in 2007 sold 2.5 million copies.
Still, some industry leaders are skeptical of how much staying power a 52-year old artist who has been on hiatus during the major industry shift can have. An unnamed senior label executive admitted, "I don't know if he can do it anymore … Radio will play him in the beginning, because it won't want to miss out on promotions for show tickets, but will the play sustain?"
Clear Channel executive Clay Hunnicut, head of country programming disagreed: "The twentysomethings know the legend of Garth Brooks but haven't had the full-on Garth experience. Now they'll get that."
Fair Digital Deals Declaration Signed by 700-Plus Indie Labels
More than 700 independent record labels signed the Worldwide Independent Network's Fair Digital Deals Declaration, reported The Guardian. This new document that could create more equality between indie labels and major labels putting out music via online platforms like Spotify, YouTube and iTunes.
Labels from 23 countries signed the document, including XL, Beggars Group, Domino, Sub Pop and Secretly Canadian. Beggars chairman Martin Mills said signing it was a no-brainer: "Why wouldn't we treat artists fairly? It seems so obvious that we shouldn't have to say it, but let's say it – loud and proud."
This Declaration is a response to the tricky contemporary music business, which has been growing more and more complicated as Digital advances completely transform the landscape. The document contains language about "supporting artist who … [oppose] unauthorized uses of their music" and ensuring that digital revenues are "clearly explained" in contracts and royalty reports. But it also directly tackles the challenges attached to withholding "unattributed" digital revenue from musicians.
The announcement by Billboard stated that it is an "existing standard practice of large rights holders and some major labels" to put together special deals with Internet platforms and give them extra money or other equity in exchange for music catalogue access. Typically, no part of this revenue goes to musicians, as it does not get attributed to a specific artist, album or song.
By signing the Fair Digital Deals Declaration, labels promise to "share the benefits of deling with digital services fairly and clearly with artists … [We will] account to artists a good-faith pro rata share of any revenues and other compensation from digital services that stem from the monetization of recordings but are not attributed to specific recordings or performances."
Chair of the Worldwide Independent Network Alison Wenham added, "We invite companies – majors and indies – to join the hundreds of companies who have already signed, and put a stop to the practice of diverting revenues from the artists without whom we would not have a business."
The Fair Digital Deals Declaration also addresses the inequality between major and independent labels: "[Indies] deserve equal market access and parity of terms with Universal, Sony and Warner … and an independent copyright should be valued and remunerated at the same level as a major company copyright."