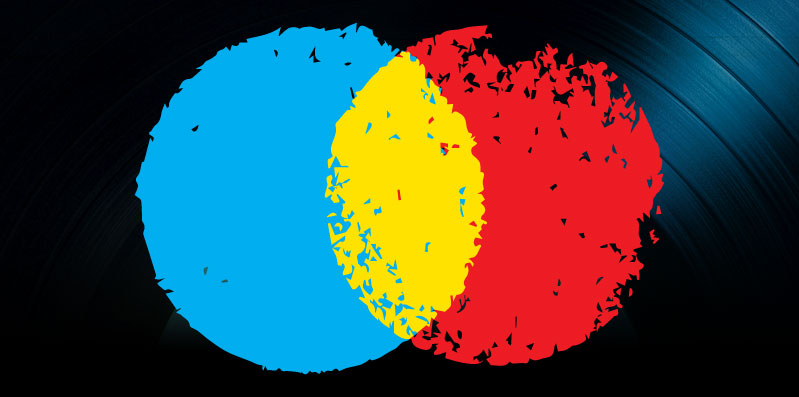 Music Copyright Law Reform, UMG Holiday Memo and Pandora Turtles Lawsuit News, December 28, 2014
Celebrity artists and bands took direct action to lobby for copyright in 2014. Also, Universal Music Group (UMG)'s CEO released an end-of-year memo announcing his plans for the label in 2015. And Pandora continued to fight in court for the right to play The Turtles' catalog.
Artists Heading to Capitol Hill to Fight Digital Copyright Battle
More high-profile songwriters, artists and bands have been heading to Washington, D.C. to directly discuss copyright issues with Congress in 2014, and even more are expected to appear in person in 2015, reported Politico. The disruption digital platforms like Spotify, Pandora and Sirius XM has caused in the music industry has sparked Aloe Blacc, Roseanne Cash, Lady Antebellum, Steven Tyler and more to appear in the Capitol to personally push for their rights.
Blacc, whose song "Wake Me Up" was the most-streamed song in Spotify history was the most recent songwriter to sit down with lawmakers for a meeting about musicians' rights. He discussed the need for stronger copyrights and higher royalty payments as the business continues to favor digital outlets for distributing music.
Industry lobbying groups said they plan to enlist the help of even more superstar artists in 2015 as they put together campaigns advocating for musicians' rights. Daryl Friedman, chief advocacy officer for The Recording Academy explained, "The attention that a star brings to the issue, sometimes you just can't get from Washington lobbyists … They do relate to each other. We find when we bring creators in and members meet them, there is a sort of simpatico kind of relationship."
Celebrity songwriters have been involved in fighting for their own interests for decades. However, the domination of digital music services as well as Taylor Swift's decision to pull her entire catalog from Spotify in November has rekindled the conversation about the value of music and how much money different platforms should have to pay artists for the right to play their music.
Lawmakers will see more music-makers in 2015 as Congress brings music law reform front and center. Blacc, who met with aides to House Speaker John Boehner and other Republican officers last week said, "My goal is to educate myself more and be a voice for songwriters, who quite often don't really have a big enough voice because you don't really see the songwriter behind the scenes … People don't even really know where the song comes from."
Musicians who come to D.C. will be debating about very complicated copyright laws. Not only are there no royalties being paid to recording artists by broadcast radio stations, but consent decrees that apply to performance rights organizations like ASCAP and BMI are 70-years old. And legacy artists are facing a copyright loophole that gives fewer rights to songs made prior to 1972.
Music groups are pushing to get even more creators to Washington, D.C. in order to make their case. The Recording Academy hosts the Grammys on the Hill even each spring. Last year Dionne Warwick spoke on artists rights in front of lawmakers while Lady Antebellum performed. The National Music Publishers Association (NMPA) and the Recording Industry Association of America (RIAA) brought artists in 2014, and ASCAP organized Blacc's visit. SoundExchange and the Future of Music Coalition are also planning artist visits in the New Year.
RIAA Senior Executive Vice President Mitch Glazier stated, "It's just incredibly important that policy people hear from the people on the ground."
UMG CEO Pushing for Further Industry Transformation in 2015
Chairman and CEO of Universal Music Group Lucian Grainge released the end-of-year/holiday memo he sent to employees and artists last week to Billboard. The memo indicated he will be pushing to get UMG in line with changes in the music industry to increase its hold.
In the memo, Grainge reminded all of UMG's accomplishments, especially its ability to "break new global stars" Iggy Azalea, 5 Seconds of Summer, Ariana Grande and Sam Smith. He also noted that the company had more awards nominations than any other in the business.
Grainge attributed this success to "combining the best and most creative team around the world with the industry's largest investment in discovering and developing new artists." He expressed that even as the music industry changes significantly, his commitment to artist development will not: "That unfailing commitment to artist development on a global basis has always been what sets us apart — not merely from other major labels and publishers, but from every other player in the music world."
For 2015, he declared UMG will continue to let its artists dictate the path it takes: "We can never be successful unless our artists are. Our commitment to our artists must always be foremost in our mind. Everything flows from that."
While he declared it a "lofty" goal, he declared that 2015 will be a year for transformation: "… In 2015, we'll continue to lead the industry. But it's no longer simply enough to outperform our competitors. We must work harder than ever to transform the business itself … for our artists' benefit, as well as for our own … In 2015, in step with our artists, we'll be working with all of our partners – traditional and non-traditional – to design and, where necessary, re-design business models that will become the foundation for a strong and sustainable future for all of us."
Pandora Using First Amendment Rights in The Turtles Lawsuit
Pandora will be calling on its first amendment rights to try to turn the tide of its lawsuit with The Turtles, reported Billboard. The band is still in court trying to collect on royalties for songs recorded prior to 1972. Pandora filed an anti-SLAPP (Strategic Lawsuit Against Public Participation) lawsuit against the band, saying The Turtles members are infringing on its first amendment right to publicly perform the band's music.
Legal proceedings against Pandora began in September, when The Turtles won a case against SiriusXM. A California judge ruled the satellite radio service should be paying royalties for recordings made prior to 1972 under state copyright law. Therefore, The Turtles sued Pandora for infringing on the same copyrights. The Turtles' main songwriters Flo & Eddie have filed lawsuits in other states as well and have thus far won in New York and California.
Flo & Eddie sued Pandora for non-payment of master recordings performance royalties. The digital radio service has claimed that either the duo is calling upon rights that do not exist or if they do exist, the duo is 47-years too late in its fight. Pandora has also claimed that the anti-SLAPP statute protects free-speech conduct and will negate all consequences handed down by the courts and also give Pandora the right to play the music.
Pandora's motion read, "Flo & Eddie's complaint is legally defective on its face and burdens Pandora's First Amendment rights … Plaintiff seeks to enjoin a broadcaster from communicating media to the public. The anti-SLAPP law was created precisely for baseless attacks like this." Pandora also said that the California Code of Civil Procedure "expressly recognizes that anti-SLAPP motions can be brought to strike lawsuits of exactly this type."