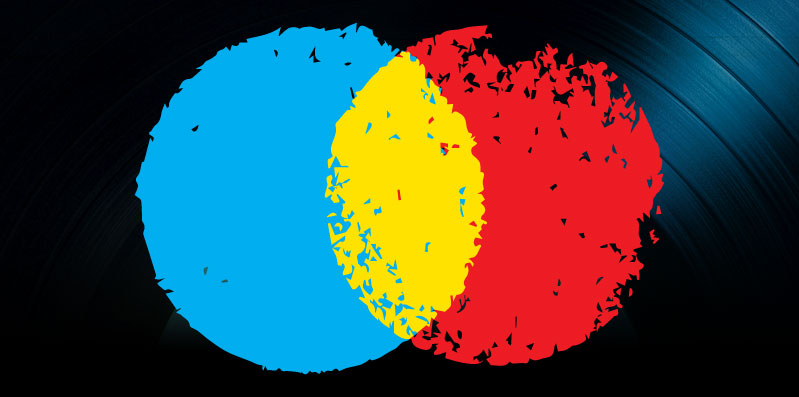 Mötley Crüe's Last Tour Ensuring a Graceful Exit Strategy
Mötley Crüe and long-time manager Allen Kovac, founder of Eleven Seven Music recently talked to the Los Angeles Times about the band's last-ever tour and why they have decided to call it quits after 34 years in music. The tour will end in the end of 2015 with three shows at Staples Center in L.A.
Founding members, singer Vince Neil, guitarist Mick Mars, bassist Nikki Sixx and drummer Tommy Lee will still be putting on their signature theatrical stage show, which has not changed much since the early 1980s. The show's over-the-top pyrotechnics will also feature a huge, burning pentagram and a bass guitar that shoots flames.
Neil expressed his bittersweet feelings about the end of the band's era: "You see a lot of people crying when we're doing 'Home Sweet Home' … Then you start getting choked up and you try not to look at them. For a lot of the real fans, they know this is the last time they are going to see us."
He also noted that the former idea of the "rock star" no longer exists in the current market, so the next generation of music fans may soon not understand the experience of seeing the type of show Mötley Crüe presents: "There are no more rock stars – we're some of the last of them … It's sad. But we'll see what happens. Hopefully there's some kid in his garage somewhere, playing with his band and lighting himself on fire."
Unlike many other legacy acts that might continue on and reunite even after supposed "farewell" tours, winding down slowly Mötley Crüe's intention is to go out on a high note. In fact, members have signed an official contract promising they will never again perform as the band past 2015.
Some fans of other bands have stopped believing in the concept of the farewell tour, since a lot of them are just the start of many reunion tours that turn up when artists bank accounts need to be refilled. Mötley Crüe members signed their "cessation of touring" contract in 2014, which bans any members from playing under that name after this year. Band members own their own masters and publishing rights and all agree "they would rather burn out on their own terms than slowly fade away playing clubs and county fairs."
Main Mötley Crüe songwriter and lyricist Sixx explained the reason for making the dissolution of the band final: "We've worn our welcome out a few times, and we're still here. We're in tatters and covered in tattoos, but somehow we survived our own insanity. Eventually, though, the wheels are going to fall off the fire truck, and then no one is going to want it."
He also used long-running band the Who as an example of where he does not want his band to be: "They're playing half-full places with just two guys left in the band. I get it. They're entitled to that. But it's just not for us."
Band manager Kovac's strategy for Mötley Crüe is to model the career of Led Zeppelin, who called it quits after John Bonham's death. Proof of the success of the strategy lies in the reappearance of their 35-year-old album In Through the Out Door in the Top 10 on the charts, according to Rolling Stone.   Kovac agreed the decision to disband Led Zeppelin, while at the time disappointing many fans and surprising the industry, has clearly been best for that band's long-term legacy: "No one has left more money on the table than Zeppelin, and yet they have one of the highest-selling catalogs and merchandising lines in the world because they didn't go out and diminish the brand like so many bands have … Mötley Crüe recognized that part of the puzzle."
For more information about Mötley Crüe's final tour, visit the Eleven Seven Music website.