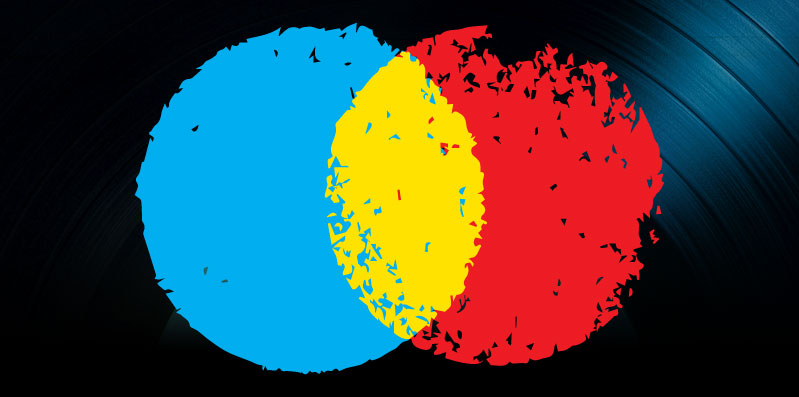 Direct-to-Fan Platforms, Live Music Festivals and MOG News May 18, 2014
Music business expert Chris Cooke explained why direct-to-fan platforms could be major sources of revenue going forward. Also, Rolling Stone described the positive impact of music festivals. And the founder of MOG sued Beats for over $20 million.
Will Direct-to-Fan Platforms Shape the Future of the Music Industry?
In his keynote speech at The Great Escape on May 9, Chris Cooke, CMU's business editor said he was wary of labels' optimism over music industry growth.
While the streaming music market could have a positive impact on the music business, he said that neglecting direct-to-fan platforms and other areas could be dangerous: "The streaming market is yet to prove itself, to become solid and stable. It's a sector still in the start-up stage; these are tech starts-ups backed by venture capitalists in the pre-IPO phase of their businesses. They are being built up to be sold, either via a stock market flotation or one massive transaction, and for those start-ups that big deal is what everything is really about … Streaming companies are currently loss leaders, but what happens post-IPO? That's the big question. And that makes Pandora the most interesting digital service to watch."
For years, Pandora has been trying to decrease the amount of royalties it pays to music companies and artists, and Cooke said that rights owners should be prepared for that type of fight in other sectors of the marketplace as music companies stop relying on ad revenue and try to build viable businesses.
He added some of the reasons why he feels labels should particularly celebrate direct-to-fan options: "The single most exciting thing – and the biggest opportunity – in the web-era music industry is direct to fan … In the 1990s artists didn't know who their artists were beyond the mosh pit and fan letter. Not only that, artists' primary business partners – the labels and tour promoters – didn't even know who the fans were, they relied on the retailers and ticketing companies to reach the fans."
And he noted that in the Digital Age, one of the most amazing truths is that artists can determine exactly who their fans are, which means they can create music and products that speaks directly to them: "… It seems to me that the music industry of the 1990s totally under-serviced core fan base. The strategy of the labels – especially the majors – was we sign 20 artists, of which ten will fail, eight might break even, one is a moderate success, and one is Coldplay, which pays for everything else. But with those artists who supposedly failed, certainly the eight that broke even, there was probably a viable business if you better serviced core fanbase."
And because artists can give their fans appealing opportunities to spend money through direct-to-fan channels, they can potentially make more money going forward.
How Festivals Have Reinvigorated Music
Coachella, Bonnaroo and other major music festivals are helping grow artists' and music companies' revenue in the modern music industry, according to an article in Rolling Stone.
For instance, while Outkast earned $4.8 million for the tour supporting its multiplatinum album in 2001, the reunion of the group this spring and summer, with jut 40 shows at festivals will garner around $60 million, predicted concert business sources. And Outkast provides a particularly extreme example, because they haven't released a new song in eight years and are also not known for live performances.
Charles Attal of C3 Presents, producer of Lollapalooza and Austin City Limits explained, "For the good bands, there's always going to be demand if you're away a long time." And thanks to huge competition for items like $300 VIP tickets and valuable VIP packages that include personalized experiences for fans, festivals can afford to pay major headliners as much as $4 million per show.
Festivals have taken over music in the past decade; there are 60 that will happen in the U.S. in 2014. In 1999, Coachella organizers brought 25,000 people to the desert to see Rage Against the Machine and Beck. And last year 400,000 people showed up just for one weekend of the Las Vegas Electric Daisy Carnival.
Pasquale Rotella, chief executive of Insomniac, which promotes Electric Daisy said, "When we first started [as a rave in 1997], it was really foreign – all people could remember was Woodstock. It made it really difficult to explain. That's no longer true."
Festivals have also altered the way music is released. Anyone with a Spotify account and a ticket to Bonnaroo can now sample hundreds of bands live or online in one weekend. Ben Dickey, manager of the band Spoon explained, "It's a good time to be a fan, if you just want a piece of everything … [Spoon] is going to play to tens of thousands of people at each festival – that's a pretty huge promotional platform for new songs."
And other indie bands are benefitting from the festival explosion. In the '90s, Neutral Milk Hotel recorded their major album In the Aeroplane Over the Sea and only got a few hundred dollars per show. This summer, despite not having released an LP in 16 years, the band will earn way more money per night at Bonnaroo and Pitchfork.
And ten years ago, festivals each had their own very specific personalities: Coachella was known for alt rock, while Bonnaroo was a jam-band event. But as crowds got bigger, major headliners were scarcer. This led to high-profile reunions and booking megastars like Bruce Springsteen, who agreed to headline Bonnaroo in 2009. And festivals within the same region will now fight for their headliners in order to draw in more fans.
Coachella and Lollapalooza have been selling out within hours of announcing their performers in recent years. Festivals add to their popularity by setting up "radius clauses" with artists, demanding that bands cannot perform any other show of any size within 300 miles and four or five months of their festival date. This can complicate bands' summer touring schedules, and force booking agents and others to plan artists' schedules far in advance.
Not every festival succeeds, and it takes years of development for a new festival to turn a profit. Bob Roux, Live Nation's co-president of U.S. concerts said building festivals on niche music was much easier for independent companies in the early days of festivals. And Insomniac's Rotella added, "There's a lot more politics and a lot more investment to make something happen."
Band managers and promoters say that despite the festival boom in recent years, there is still real growth potential. Attal said, "It's getting dense … but I don't think it's peaked – it's just hit a pretty good stride."
And baby bands can play to big crowds if they get the right time slots and have a great live show. Dylan Baldi of Cloud Nothings, playing Bonnaroo, Pitchfork and a few European fests this summer said, "A festival pays three and a half or four times more than the average club show … We're still a small-scale band, but the festival shows make you realize what happens when you try to become more popular."
MOG Founder Suing Beats for $20 Million
David Hyman, founder of streaming service MOG sued Beats Electronics for over $20 million, reported Billboard. His claim is that Beats fired him to get out of granting him an equity payout.
The suit is coming alongside reports that Apple is closing on a deal to buy Beats for $3.2 billion. Aside from Beats' headphone and portable speaker business, it also runs Beats Music, which came directly from its acquisition of MOG in 2012.
Hyman was once also CEO of Gracenote and created MOG several years ago. In his suit, he claimed that Beats let him go knowing he would get 2.5% of the company under an incentive plan based on how long he was with the company. The suit also mentions Daisy LLC – the original name of Beats Music during its development phase – as a co-defendant.
Hyman was supposed to get the first one-percent of his incentive on his first anniversary as CEO, but he was employed by Beats for just seven months. Instead of keeping him on board until his one-year anniversary, Beats allegedly fired Hyman for trying to get rid of a trouble-causing employee. Beats hired former Topspin CEO Ian Rogers to take Hyman's place in January 2013.
How Hyman got the $20 million figure is not clear. However, the suit said he will be owed 25% of the company's shares if it reaches $500 million in value.