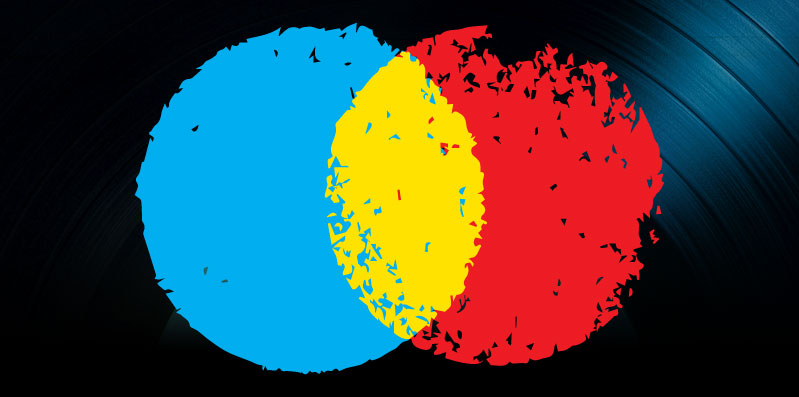 Digital Music Sales, UK Music Industry and Consumer Electronics News, January 12, 2014
Experts analyzed Nielsen Soundscan numbers for music sales in 2013. And a study revealed UK-based artists could double album sales in the U.S. in 2014. Also, increased demand for new high-tech devices might grow Consumer Electronics into a $208-billion-dollar industry within the next year.
Should the Music Industry Worry about Declining Digital Sales?
End-of-year Nielsen Soundscan sales numbers revealed that digital track sales dropped 5.7 percent in 2013, from 1.34 billion, to 1.26 billion units. This is the first time since iTunes first hit the scene in 2003 that digital music sales declined.
While these numbers do not match exactly with figures released by the Recording Industry Association of America (RIAA) or the International Federation of the Phonograph Industry (IFPI) and streaming numbers have not yet been released, Forbes music business contributor Bobby Owsinski said experts agree that streaming is the major reason for the downturn. Previous figures have shown that the digital download sales decline corresponds with the increase in streaming income.   
The album – previously known as a major selling point for the music industry – saw a decrease in sales again in 2013, by 8.4 percent. Album sales at the end of the year fell to 289.4 million units. Digital album sales saw less of a drop, falling just .1 percent.
Owsinski pointed out, "We're in the era of the single song, as albums mean less and less to today's consumers." Attention spans are shorter, and people are presented with more choices when it comes to the music they listen to … and everything else. This means that the long-term commitment demanded by the album format is not ideal. Owsinski said he predicts, "Albums won't die, but hopefully they'll be altered for the times, with fewer songs and less running time." While albums will likely never come back into full favor, changing the album format to cater to the preferences of the Digital Age consumer might make it more popular.
The industry knew that CD sales would once again fall in 2013. The real decline, according to Sounscan was 14.5 percent. Of course, the number of CDs directly sold by artists at gigs, events and online are not necessarily accounted for in this number, which means actual sales figures could be a great deal higher.
Major label artists are still responsible for a lion's share of album sales, but the market did shift a bit last year. iTunes' share of sales rose to 40.6 percent, with retailers Target and Walmart declining to 27 percent and Best Buy and Trans World hitting 13.5 percent. Small record stores and retailers dropped to 6.3 percent while "non-traditional" retailers Amazon and Starbucks were the only ones that increased their shares, to 12.6 percent.
The only other format aside from streaming that grew in 2013 was the vinyl LP, which went from 4.55 million units to 6 million units. However, those numbers only represent about two percent of all album sales and thus have little power to re-energize the larger industry.
Owsinski noted, the music industry should not be worried about the drop in digital sales; sales numbers will continue to shift as new technologies and formats emerge:  "While people don't need music to live, they need it all the same … What we see now is the business morphing as music streaming becomes the consumption method of choice for listeners. It seems like just yesterday we were living through the first digital music revolution; keep your eyes open because we're living it again."
Why UK Artists May Double U.S. Album Sales in the Next Decade
UK artists and bands could double album sales in the U.S. by the year 2025, predicted a study conducted by the Confederation of British Industry (CBI). CBI released a strategy report for the creative industry on January 9, outlined by MusicWeek that showed how with proper governmental support, the British music industry could extend musicians' success overseas and contribute positively to the U.S. music economy.   
British musicians' impact on the U.S. charts has increased in the past few months. Four One Direction tracks appeared on the Hot 100 chart at the end of November last year, marking the best showing in 2013 for any UK artist. At around the same time, Passenger, Ellie Goulding, Bastille and John Newman also fared well on the same chart.
CBI said that a major step to progress will be better protection of intellectual property as well as tax credit and incentive programs, better funding of creative firms and more investment in overseas expansion. CBI chief policy director Katja Hall declared, "The UK's creative industries are already world-beaters and make a huge contribution to our economy … Now we need to build on this potential to help them achieve even greater global success."
Head of EY's UK technology, media and telecommunications practice Jean-Benoit Berty added, "The creative industries are all too often overlooked when discussing economic affairs … In reality, they make a significant contribution to the UK's economy and it would be good to see the Government shining a bigger spotlight on this sector."
Consumer Electronics Business Growing Rapidly
The consumer electronics industry (CE) continues to grow as sophisticated technologies emerge. The Consumer Electronics Association predicted this past week that U.S. CE revenue could grow 2.4 percent, turning it into a $208-billion business within the next year, according to CEA's "Consumer Electronics Sales and Forecasts" report and Billboard.
Health and fitness devices, 3D printing, smart watches and Ultra HD could be major drivers of this growth, stated CEA president and CEO Gary Shapiro at a keynote address on January 7 at the International CES.
Shapiro also observed that while wearable technologies, driverless cars and the "Internet of Things" are all improving lives and enhancing music and other industries, "new products and services are creating totally new industries overnight, but innovation goes hand in hand with disruption."
Still, he said, across industries, all this innovation is "too important to be choked by laws written long ago." He pushed for changes in laws that allow for a freer marketplace that will allow new technology to thrive:  "Innovation requires free trade and a marketplace that encourages investment."
The "Sales and Forecasts" report predicted that smartphones will be the electronics sales leaders through 2014. Unit shipments will hit 152 million, up from 138 million in 2013. And revenues will bring in $41 billion this year, up from $39 billion.  
Tablet sales will hit 89.3 million this year, with revenues from tablets up to $27.3 billion, up three percent.  
Other areas that will grow are video games and gaming consoles, automotive electronics and audio/music technologies including soundbars, headphones and Bluetooth wireless speakers.