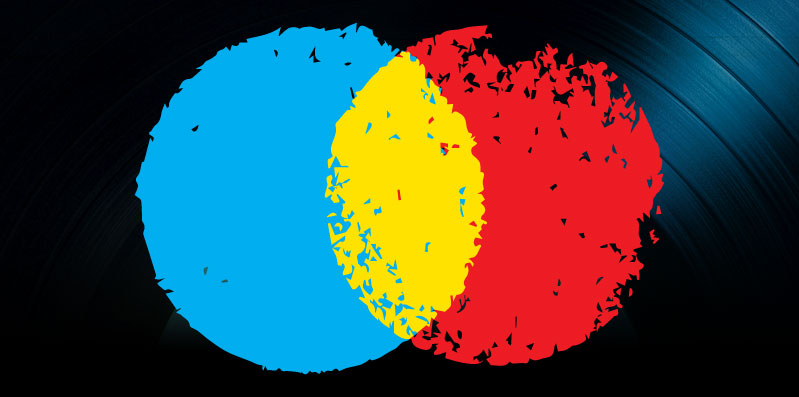 Digital Music Marketing, Indie Artists and Vimeo News, January 5, 2014
An industry analyst revealed the six key digital music marketing trends to watch in 2014. Also, the New York Post explored ways indie and DIY artists' careers could be boosted by streaming-music-driven business. And a lip-syncing-related lawsuit against Vimeo brought up a couple new copyright-related issues.
Important Digital Music Marketing Trends for 2014
Marcus Taylor, Director of digital marketing company Venture Harbor talked to hundreds of music companies in 2013 and summarized the top six music marketing trends to watch in 2014.    
#1:  Content marketing. Taylor said he feels trends in content marketing will raise standards for what constitutes successful "content"/good music. Therefore, many music companies will be working more selectively with artists and focusing on creating more creative campaigns than ever before.
Venture Harbor conducted a survey of 64 music industry executives in conjunction with MIDEM this past year. Together, they spent well over $2 million on content marketing. Taylor surmised, content marketing budgets specifically will increase in 2014 for companies across the board, and more money will be spent on custom strategies.
#2 Music and brand partnerships. Brands brought over £104.8 million to the British music industry last year, up six percent from 2011. Taylor said that because more research is being done around how music impacts consumer behavior in the music industry, more brands will align themselves with artists in 2014.
#3:  The mobile industry. Studies have shown that 20 percent of visits to websites come from mobile devices. While the exact amount of users visiting mobile sites is drastically different depending on whether it is a streaming platform, artist website, business-to-business (B2B) service or other type of website, the number of fans accessing music via a tablet or other mobile device is growing steadily.
Taylor predicts the number of people using mobile devices to access music-related websites and services will go up 30-35 percent in the next year. He added, "…I think there'll be an increase in mobile commerce conversion rates, as more people get accustomed to making purchases from a mobile device." Thus, music companies will have to place great emphasis on their mobile strategies in order to compete in the marketplace.
#4:  Google. Google has been feeling governmental pressure, particularly in the UK over the number of illegal download sites that appear in its search results. Taylor and other analysts predicted in early 2013 that Google Play Music All Access was not designed to be solely a competitive streaming music platform, rather a method for improving the company's search results.
People engage in more than 25 million music-related searches each month on Google, and no streaming music companies surveyed by Venture Harbor in 2013 capitalized on that fact. However, Google had to act in order to conscientiously support its mission statement, "delivering the best result to the user as quickly as possible," when the "best result" was a copyright-infringing, ad-based or illegal one.
Early this past week, Google altered its music-term search results, and this change will likely affect the digital marketing strategies of labels, artists and streaming platforms. Also, Google's influence over the music industry will likely increase due to this change, as Google+, YouTube and Google Play will become more important for artists and labels going forward.
#5:  More tools and better results. The past two years have seen an influx of tech startups in the music business built to give artists and labels a better grasp on data and to save them time and increase the size and devotion of their fan bases. The sheer amount of activity in this space as well as the existence of a few unethical companies has increased skepticism about the effectiveness of the new tools produced by these types of companies.
Taylor revealed he believes the industry is getting better at differentiating between "shiny toys" and actually useful tools. Therefore, tools that offer artists really valuable services, like Pledge Music, Next Big Sound, BandPage and others will finally hit their heyday in the coming year. And those that are not providing a real service will disappear.
#6:  Visual media. Infographics are the most shareable type of content offered by the music industry and are becoming widely popular as attention spans get shorter and Internet users gravitate towards other types of "quick content" like Vine videos and tweets.
Taylor said he believes this trend towards more easily-digestible content will cause more music companies to look closely at the visual components of their marketing strategies. For artists, this could mean more use of Instagram and Vine to share band updates and other information. For tech and B2B companies, this trend could lead to more infographics and image-based social posts, as well as video and crowd-sourced visual content.
Indie Artists Taking Charge of the New Music Business
Streaming music services that offer shared playlists, music recommendation features and YouTube have been getting indie and DIY artists a lot of exposure in the past few years. And more independent artists have been hitting the charts, according to music business statistics outlined by the New York Post.
Major music labels are loosening their hold on the music industry and giving way to Pandora, Rdio and Spotify. This shift is what allowed indie artist Macklemore & Ryan Lewis to hit No. 1 with the song "Thrift Shop" in 2013, marking the first time since 1994 that a non-major-label-attached song reached the top of the Billboard charts. "Thrift Shop" was also the #2 most-streamed video on YouTube during the first half of 2013, with 187 million streams.   
Streaming music services have been thriving, and because major labels have less control over this market and also because FM radio, which is largely controlled by major record companies, is in decline, indie artists have been feeling positive effects on their careers. In 2007, indies took charge of 25.8 percent of the entire business, second only to Universal Music Group's 28.8-percent share. By June 30, 2013, the indie market – which includes Taylor Swift, Jason Aldean, Bon Iver and Mumford & Sons – surpassed Universal's 28.3-percent market share, growing to 34.5 percent, according to figures from Nielsen SoundScan.
Head of the American Association of Independent Music Rich Bengloff said he believes that streaming music services are solely responsible for the growth of the indie market. And Pandora founder Tim Westergren has been going after independent artist recently, since songs from outside the major labels make up 50 percent of content streamed on the service, vs. 13 percent on broadcast radio.
Westergren said, "There are artists who were invisible in the music business who now get exposed to an audience that is big enough to support them … There's an opportunity for a really well-run band to take control of their careers."
Pandora hit 70.9 million active users on October 31, growing by 8 percent in 2013. The company has been working to develop tools for indie artists that will help them understand where their fan bases are so they can plan tour locations.
Westergren added, "Independents are supportive of Pandora because it's a level playing field, not a walled garden."
However, experts agree that big labels are not going away any time soon. Indies are still using big labels for distribution, and many major labels have been courting and actually signing some of the most successful indie artists.
Major Labels Suing Vimeo, Opening up Copyright Battle
Capitol Records and some other large labels sued video site Vimeo last year for distributing sound recordings by The Beatles, Daft Punk, Radiohead, Beyonce and the Beach Boys, many of which are "lip dubbed" and feature users performing lip sync routines. According to Billboard, the lawsuit moved ahead again last Tuesday and is now headed towards an appellate review on two major issues faced by the music industry:  fair use; who is actually responsible for acts of copyright infringement in the Digital Age.
In September, U.S. District Judge Ronnie Abrams looked at 199 Vimeo videos allegedly committing infringement and made judgment on 136 of them. The judge ruled in the plaintiff's favor on 20 of the remaining videos and delayed judgment on 43. Among the issues analyzed was whether or not Vimeo knew about the circumstances of the infringing activity, which would give Vimeo protection from prosecution for copyright infringement under the "Safe Harbor" act. Some of the videos reviewed showed definite signs of Vimeo employee interaction, whereas others did not.
This litigation brings up two major issues that could have greater implications for copyright issues as they relate to the music industry. First, the judge had to decide whether a jury could actually determine that employees of Vimeo could have deemed copyright infringement to be "objectively obvious" after viewing the videos in question. In some cases, the videos may not have been obviously committing infringement because the employee may have assumed the creator had made a "fair use" of copyrighted material.
18 videos are being passed onto a jury. In his summation, Judge Abrams wrote, "One of these eighteen videos, titled 'Christina Aguilera-Genie in a Bottle,' is a full length video showing the artist performing her popular song at a concert, with the location and date of the concert displayed on the web page below the box where users can watch the video … Many of the other videos are 'lip-dubs,' showing individuals walking through their homes or offices — or, in one case, driving a car-mouthing the words to a copyrighted song while it plays. All of the videos play, in essentially unaltered form, what a reasonable jury could deem recognizable songs by well-known artists." This means that "lip-dubs" do not necessarily qualify as a fair use.
The other potentially groundbreaking aspect of the Vimeo ruling is that Judge Abrams will allow Vimeo to appeal in court, asking whether a service provider's viewing of a video created by a user that has a copyrighted song in and of itself shows the person has "red flag"ged an instance of infringement. If the appellate circuit court grants the appeal, issues brought up by the recent Viacom vs. YouTube case will have to be re-explored and clarified. Judge Abrams stated that resolving the issue "will have far-reaching implications in this case and others."