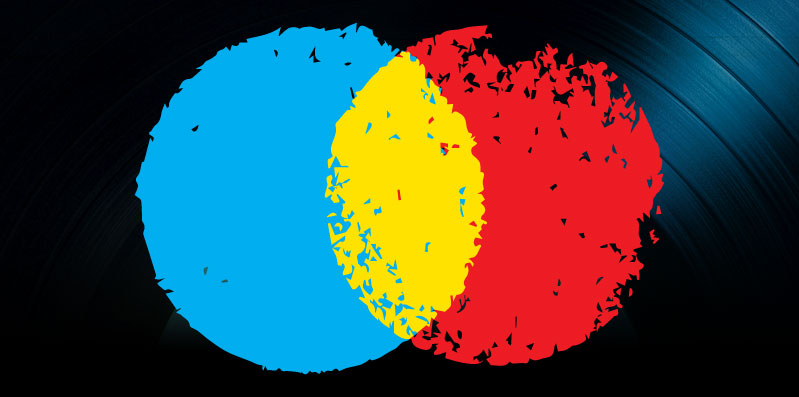 Digital Downloads, Next Big Sound and Angel Haze News, January 26, 2014
Digital download sales continued to plummet in the first month of 2014. Also, Next Big Sound released its annual music industry report. And rapper Angel Haze talked about why artists need to take control of their own careers in the modern music business.
Downloads Continuing Their Decline
Digital download sales continued to decline this month after losing major ground in 2013 , reported Billboard. Nielsen SoundScan found that track sales are down 11.9 percent in the first three weeks of 2014 and digital album sales have dropped by 13.3 percent. During the same time period last year, track sales were up 2.2 percent, with digital album sales rising by 18.1 percent.
These numbers point to a major shift in the way fans consume music. Change can also be seen in other areas of the music business. Beats Music debuted solidly this week and reached #2 on the iTunes free iPhone app list, with a huge number of listeners signing up for both paid and free trial accounts. Netflix also shone in the fourth quarter, growing to 31.7 million U.S. subscribers and 9.7 million in other areas throughout the world. Pandora's 76.2 million monthly users also show that streaming is becoming the medium of choice for music lovers. iTunes radio also launched halfway through 2013, and Rdio began its unlimited listening, advertising-supported service.
If download sales actually end 2014 with a 12.6 percent decrease in revenue, the loss will be around $240 million of trade value and $340 million in consumer spending. This means a major label with a 25 percent market share could lose $60 million in download revenue during the year.
Many experts believe digital sales will get worse and worse if downloads follow a trend similar to the trend that emerged in 2013. Track sales were down 1.3 percent in the first quarter of 2013 but down 3.3 percent, 6 percent and 12.9 percent, respectively in the following three quarters. Digital albums fell even more sharply, dropping from a 10.4 percent increase in the first quarter of 2013 to a 7.1 percent deficit in quarter four.
Labels and publishers are likely fearful of how rapidly the download format is declining. For a decade, download sales helped make up for losses in CD sales. However, the download decline will likely be offset by massive gains in streaming revenue. On-demand video services like YouTube and Vevo, Internet radio platforms like Pandora and many others could bring hundreds of millions of additional revenue in the U.S.
Because the growth of streaming services clearly negatively affects digital purchases, the music business will need to start embracing growing streaming services in order to keep revenue stable.
Next Big Sound's 2013 Music Industry Report
Next Big Sound released its report on last year's music business, entitled "2013:  The Year in Rewind." The report looked at aggregate industry data coming from major social networks, streaming services, sales figures and important events for over a million artists and found that was the year musicians actually started adjusting to the modern music industry.
Mega artists like Rihanna and Justin Bieber were still in charge of spots at the top of the charts. However, online streaming showed that the most popular content varied significantly across user bases. SoundCloud was dominated by electronic music by artists like Skrillex and Krewella, whereas YouTube offered videos from grassroots artists including violinist Lindsey Stirling and indie rapper Matty B.   
Lesser-known and emerging artists still struggled last year. The Next Big Sound set benchmarks for artists by using important career markers such as signing with a label, performing on late-night TV as well as the size of the artist's social media following when these benchmarks were surpassed. Results showed that at the end of last year, the top 1.1% of artists got close to 90% of the total number of page "like"s on Facebook and followers on Twitter, and around 80% of views on YouTube/Vevo.
Still, new artists can take comfort in the fact that over 90% of the artists tracked by Next Big Sound are still considered "undiscovered," and many of these artists have the ability to move from "undiscovered" to mainstream, as proven by alt-pop artist Lorde and indie artist Macklemore & Ryan Lewis.
Rapper Angel Haze, on Artists Controlling Their Own Careers
After leaking her album Dirty Gold – which was being withheld from release by her label for a year – online in early December before its release later that month, rapper Angel Haze admitted to NME that her actions were a warning to her label that label executives cannot control her career. The official release date was set for March 2014, but Haze was adamant it be released in the same year in which it was recorded.
Haze's full interview is in this week's printed NME, which hit newsstands on January 22. In the interview, she talked about all the reasons she leaked her own album and why she feels her decision will positively affect her career and revenue.
She said, "I did it because I was frustrated. I felt completely brushed off. I leaked the album for personal reasons." She added that she leaked it to show that she would always choose her artistry over her income.
Haze also said that because of her actions, others now see her as spoiled, defiant and difficult to work with, but she is just looking out for her own career and business. "… I do think more people should rebel against the music industry. If the machine doesn't work for you, you break it and you fix it and you make it work for you instead."