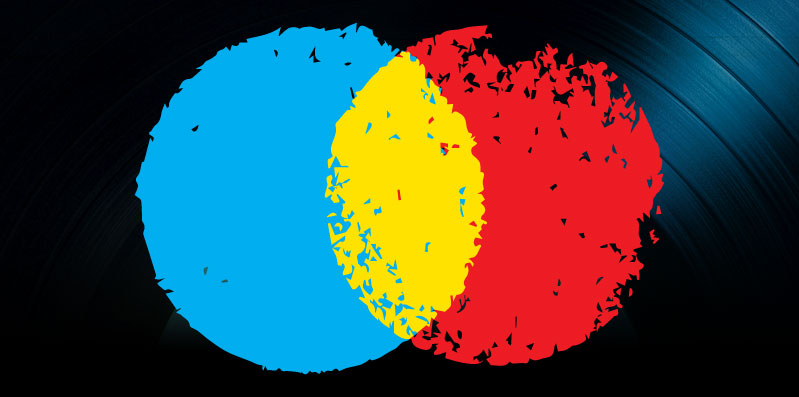 Chrysler Music Lawsuit, Music Apps and Holiday Music Sales News, December 7, 2014
Chrysler and Mitsubishi were sued for allegedly violating the 1992 Audio Home Recording Act. And technologists explored how music app features are changing the industry. Also, Nielsen reported the results of Black Friday music sales.
Chrysler, Mitsubishi Sued over Unpaid Royalties
The Alliance of Artists and Recording Companies (AARC) sued both Chrysler and Mitsubishi for failing to pay royalties to artists or include copy protection systems in their in-car music readers, said Billboard. AARC claimed this violates the 1992 Audio Home Recording Act, which prevents others from illegally sharing artists' work without paying royalties.
This class action suit comes on the heels of AARC's lawsuit last summer against Ford, General Motors and electronics makers Denso and Clarion, which are all challenging the allegations.
AARC executive Linda R. Bocchi explained, "While litigation is always a last resort, it is clear this lawsuit is the only way to protect our members' rights."
Spokesman for Chrysler Mike Palese claimed his company thinks "the lawsuit is without merit."
Trade groups abroad in the U.K., including UK Music, The Musicians Union (MU) and The British Academy of Songwriters, Composers and Authors (BASCA) are fighting a similar battle as they call for a judicial review of the new private copying exception put into effect by the government in October. The exception has made it legal for British consumers to copy music they have purchased for personal use.
Trade group members abroad echo statements made by those involved in the lawsuit against the automotive industry in the U.S. General secretary of the Musicians Unions John Smith clarified, "The Government has not adequately justified why they are bringing forward an exception without compensation … We believe there is strong evidence to suggest musicians will suffer harm under the proposal."
The full scope of the legal actions that will be taken in both proceedings are still developing.
App Functionality Continuing to Transform the Music Business
Technologist Francoid Bourdoncle spoke at APIdays Paris this past week, explaining how technology is continuing to change the way everyone experiences music. According to ProgrammableWeb, Bourdoncle said there have been a series of "disruptions" that began when Steve Jobs bought the music catalog of record labels ad created iTunes in order to further monetize music purchasing well beyond the week of an album's release.
Then, streaming services such as Spotify brought music to the cloud. And the next "disruptor," said Bourdoncle will be music discovery, as personalization and analytics are leveraged in order to push music to the listener through apps and other technologies.
Jumping off Bourdoncle's points, Cedric Begoc, creative technologist and sales development for Europe, the Middle East and Africa at Spotify, outlined four ways APIs (Application Programming Interfaces) are changing music and shaping the future of the industry.
First of all, streaming rights now exist. Prior to the existence of music apps, there were no licensing rights that allowed Internet radio, websites or any other entities to legally stream music. The concept of music discovery has also started to make the iTunes business model and mp3s less relevant.
Data creation has also changed. Music discovery and the concept of delivering personalized tracks catered to a listener's tastes are not possible without APIs that analyze data from users about their music listening behaviors. For example, Spotify uses a product called Nestify to analyze a listener's personal playlist and put it into categories, then create custom playlists based on either moods or music tastes.
APIs are also allowing services like Spotify to create new music channels that align music with other activities users enjoy. To explain, Begoc mentioned the date-matching app Tinder and how it now can line up potential dates based on their common musical tastes on Spotify.
Spotify also recently started up a partnership with Uber that will allow customers to stream their own music while riding in an Uber car, which could open up new possibilities in the mobile music world.
Holiday Music Sales Slow to Start
There was a significant decline in music sales on Black Friday weekend that has some artists and label executives concerned about this year's holiday sales, stated Billboard.
Nielsen Music reported that sales were down to 7.2 million units for the week ending November 30, from 8.6 million units during the same week last year. The album sales decline for that week is three percent higher than the overall decline industry wide in 2014.
However, even though overall sales were down Thanksgiving week, there were a few positives.
Online CD sales and mail-order music sales were up by 16.5 percent from 2013, with one million units sold. And vinyl continued to perform solidly, with sales of vinyl albums increasing almost 50 percent. Many experts attribute this boom to Record Store Day's "Back To Black" initiative, which saw 100 new titles offered at indie record stores nationwide.
Experts predict that this year's big Christmas album could be Pentatonix's That's Christmas To Me, which sold 217,000 copies.
And the largest online CD fulfillment company, Alliance Entertainment announced double-digit growth over Thanksgiving weekend and through Cyber Monday. The company said its biggest sales day this year was, surprisingly Thanksgiving, and vinyl sales were huge.
Big box retailers and chain stores such as Target, Best Buy and Walmart reported very low sales, despite offering Black Friday deals on many brand-new releases, including albums from Maroon 5 and Godsmack. These stores and even smaller retailers expressed concern over whether they will have to offer even deeper discounts to bring more buyers into their stores if holiday sales continue to slump.