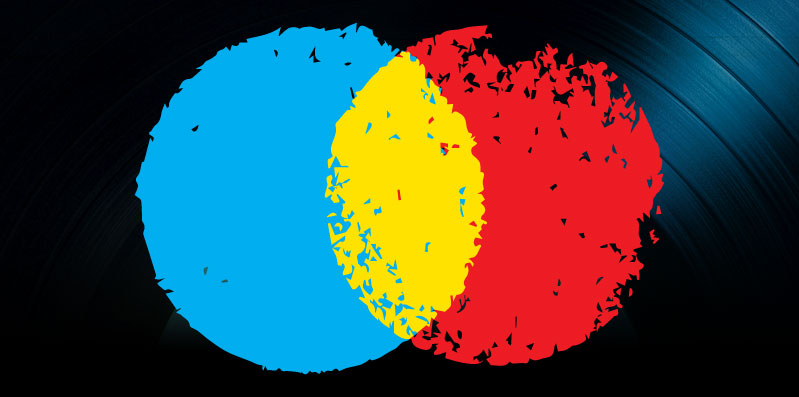 Brand Endorsements, Napster and Major Labels and Pandora News April 21, 2014
Forbes explored how limited-edition sneaker endorsements have contributed to music industry revenue during the past few decades. Also, music attorney Lee Phillips explained why labels made a huge mistake by not signing a deal with Napster. And major labels filed suit against Pandora for allegedly violating New York State common-law copyright protections.
How Do Sneaker Collaborations Affect the Music Industry?
Sneaker brands have recently once again started collaborating with artists and musicians, and, according to Matt Powell of Forbes, with varying revenue results.
Since the 1980s, the music industry and the sneaker business have been linked, with groups like Run-DMC supporting Adidas, The Ramones promoting Chuck Taylors and others getting exposure for a variety of styles and brands. These collaborations have found a market with super fans and collectors. But, as Powell asked, what is the real value of these partnerships, and how mutually-beneficial are they for the sneaker companies and the artists themselves?
In terms of basic benefits of special edition sneaker endorsements, the artist gets a shoe with his/her name on it, and the brand gets to borrow the celebrity's star power. And retailers who carry the shoes also get an "aura of coolness," which can attract press and more business.
While musicians rarely are involved in the actual design process, their favorite colors and themes are incorporated into the resultant shoe to make sure the artist's brand is represented.
As Powell pointed out, shoes endorsed by artists are not sold in great quantities, and are typically limited to 5,000 pairs or less manufactured. Therefore, these shoe sales do not bring in significant revenue for the music industry. Still, their limited quantity does put them in high demand, meaning they often command a high price when resold on the Internet.
The high demand for some of these artist-endorsed shoes has led to some misguided business and sales decisions, most often, the idea that they would sell well if their quantities were not so limited. For example, a decade ago, Reebok tried to capitalize on artists such as Jay-Z and 50 Cent by making more pairs and increasing the distribution of these artists' shoes twice. Unfortunately, there was not a large enough market for the number of shoes manufactured, and both artists were dropped by the company.
Thus, Powell points out, if shoe endorsements are going to be beneficial from a financial and marketing perspective to artists and companies, "limited" edition needs to remain limited, no matter how popular the artist.
Why Labels Missed the Napster Boat
Entertainment attorney Lee Phillips, senior partner at Manatt, Phelps & Phillips said he is impressed by how the music industry has changed and adapted during the past 15 years. And as he told The Hollywood Reporter, the Digital Age has made his services even more valuable to his roster of musician clients, which includes Barbra Streisand, Neil Young, Brian Wilson, Kenny Loggins, Steve Perry and others. However, he admitted that since the days of Napster, "the record companies didn't see this coming, and that's typical for them."
Phillips was honored on April 16 by the Entertainment Law Section of the Beverly Hills Bar Association as 2014 Entertainment Lawyer of the Year. He said that while the music industry will make it through the "digital revolution," they have not been prepared for sweeping changes: "There are always changes in the record industry … Piracy has been around since the cassette, but when labels didn't embrace digital right away, it was too late. I was there at the beginning, representing Real Audio, who hired me to acquire content from the labels, and the negotiations dragged on for almost a year. But music has always been important and will continue to be."
And he added, the business is at a very different place from the place it was in the mid-late '90s, and they are still trying to make sense of the upheaval. "Suddenly, the bonanza of selling 3 million to 5 million copies of an album is gone. As a result, companies have cut their overheads and are trying to find out what their place is … The labels will pay anything to keep prestige acts … But there are only a handful of artists in that category. In signing new acts, it's not only about talent, but what kind of following you bring to the table. That's why labels have started signing these 360 deals. Since they're not making money from album sales, they want a piece of touring, publishing, merchandising and endorsement."
Phillips has also seen a lot of well-known artists ditch their labels and set up their own deals with release new albums. And he said he is still confident artists will make money in a streaming-centric universe: "We will eventually get to an economic place where it's possible to be profitable … The amount of money you get per stream will drop, but the amount of people listening will go up, especially worldwide."
He said corporate sponsorship will also supplement income, as music industry professionals work to link "brands to bands" and book acts at festivals sponsored by corporations.
Phillips also pointed to labels' refusal to cut a deal with Napster at the turn of the century as a mistake it will continue to pay for as well as a sign of its failure to have an eye on the future of the music industry: "The labels made a mistake not doing a deal with the original Napster … I think they should've realized this was another revolution. They should have threatened to shut it down, and did, but offering to make a deal might have made more sense. Since then, they've lost control of their distribution, and they've been trying to get it back ever since. The album era is over, but I think that's good for everybody. The artists don't have to write 12 or 13 great songs; they only have to write two or three."
Major Labels Calling out Pandora
On April 17, the three major labels Sony, Universal and Warner Music, plus ABKCO, the indie label in control of many early Rolling Stones songs filed a lawsuit in Manhattan's New York State Supreme Court, alleging Pandora violated the state's common-law copyright protections by illegally using recordings of songs recorded before 1972.
The New York Times reported, the recent lawsuit joins a series of cases filed in 2013 against Sirius XM Radio, which point out that recordings made prior to February 15, 1972 are not protected by federal copyright law and may not be receiving millions of dollars in estimated royalty revenue.
The four labels are saying Pandora is playing old songs without paying for licenses. The band the Turtles, known best for the song "Happy Together" were the first to act in the original Sirius XM suits, filing a $100 million class-action suit. The labels followed and are arguing that even though songs before 1972 are technically not protected by copyright, Pandora should still have to get permission to use them. The suit includes songs from the 1940s to the early '70s by artists including the Beatles, Hank Williams, Aretha Franklin, Bob Dylan, James Brown and the Rolling Stones.
A statement from the labels read, "This case presents a classic attempt by Pandora to reap where it has not sown … Pandora appropriates plaintiffs' valuable and unique property, violates New York law and engages in common law copyright infringement and misappropriation and unfair competition."
Buddy Holly's widow, María Elena Holly added, in a statement circulated by the Recording Industry Association of America (RIAA), the coordinator of the suit, "Just because Buddy and the other '50s musicians recorded songs before 1972 doesn't mean their songs have no value. These companies' failure to pay the rock 'n' roll pioneers is an injustice and it needs to change."
A Pandora representative said the company was "confident in its legal position and looked forward to a quick resolution of the matter."
Pandora has over 70 million active users, and Sirius XM has approximately 26 million subscribers. The two companies are two of the most popular listening services. Their royalty payments account for most of the $656 million in performance royalties collected by SoundExchange in 2013.