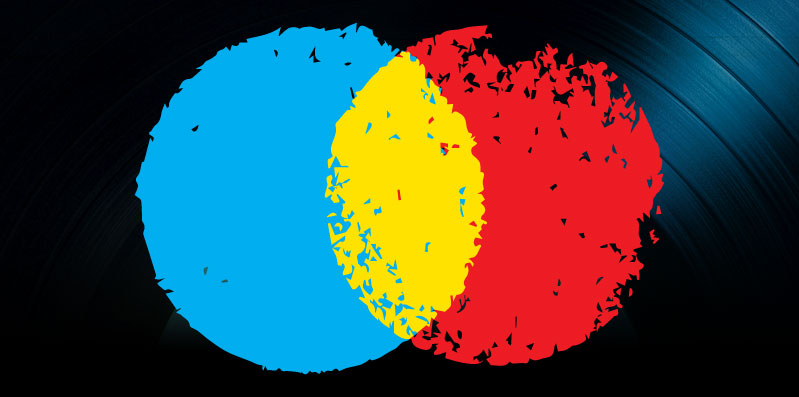 Apple iTunes Sales, Music App Revenue and Performance Royalties News November 2, 2014
Reports indicated that iTunes sales are plummeting in 2014. Also, data suggested that music apps are thriving in the current marketplace. And nine Long Island-based restaurants were sued by ASCAP for failing to license music.
Apple's iTunes Sales Plummeting
Global digital music sales on the Apple iTunes Store have dropped nearly 14 percent in 2014, in large part thanks to the increasing popularity of $10-per-month unlimited streaming plans, reported the Wall Street Journal. And Tone Deaf pointed out that the sharp decline in sales by the largest seller of music in the world is an indication that the music industry is in a fragile state.
Sales figures came from the International Federation of the Phonographic Industry, which also alleged that the decline in download sales has been offset by revenue from ad-supported subscription streaming services, which caused overall digital revenue to grow in almost all markets in 2013. And despite the fact that CD sales have also been in decline for more than ten years, there was no decrease in overall music sales worldwide last year, except for in Japan.
Despite relatively steady sales figures, album sales in the U.S., Australia and other major music markets dropped steeply. No albums by artists hit platinum in the U.S. this year, and only two hit that milestone in Australia, which requires lower requirements on sales numbers to qualify.
The iTunes sales drop further illustrates the importance of Apple using the technology from its latest acquisition, Beats Electronics, to make a foray into streaming music. Sources indicated Apple is working to rebuild Beats Music and relaunch it as part of iTunes in 2015.
Music Apps Thriving Amidst Shaky Industry
Music listening apps like Pandora and Spotify account for over 70 percent of the top ten apps on iOS and Google Play when it comes to revenue and number of downloads, according to PandoDaily and a report from App Annie. This announcement comes on the heels of a Localystics study indicating that time spent in music apps is up 79 percent, and that more people now listen to music via apps than via social media.
When it comes to the most popular music apps, Pandora and Spotify occupy the #1 and #2 positions in downloads and revenue. SoundCloud is #3 in terms of downloads, and IHeartRadio's free app is at #4. Apple's Beats Music is only ranked ninth in downloads, but third in revenue, likely because it does not have a free version, only paid. Despite being a favorite among designers and audiophiles, Rdio did not make the top ten in downloads and only managed to get to #7 when it comes to revenue. While it has been around for almost as long as Pandora and Spotify, it has not been able to compete.
Streaming music services have been able to thrive in an unstable industry largely because of their popularity on mobile devices. Their revenue doubled during the first quarters of 2013 and 2014, rising to $86.7 million. Recently, mobile revenue for the music industry rose hit more than $100 million, and experts predict further growth once 4G becomes more readily available worldwide.
Aside from confirming that streaming services and mobile are keys to revenue growth for the overall music industry, the App Annie report shows that Beats Music is still powerful, despite Apple's temporary abandonment of the platform. This could mean that the streaming service Apple launches in the future will offer major competition for Spotify and Pandora.
Nine Restaurants Sued by ASCAP
Nine Long Island-based restaurants are being sued by performing rights organization ASCAP for failing to pay licensing fees to play music within their establishments, said Newsday.
Lawsuits filed alleged the restaurants were spotted playing copyrighted material without the proper licenses. Of course, Federal law states that any commercial establishment playing copyrighted music in any form must have the proper license so royalties can be delivered to artists, songwriters, publishers and others attached to the song. Restaurants including Digger', The Homestead, BobbiQue and six others were warned by representatives from ASCAP to obtain licenses regularly over the course of the past eight years, but failed to get them.
ASCAP stated that the restaurants would only have to pay approximately $705 per year to license the music they play, but owners claimed that figure is much higher, and that they would have to pay multiple entities, plus spend additional money on legal fees. Now that the restaurant owners have been taken to court, they could face hundreds of thousands of dollars in fees, if not more. As an example, Giacomo Jack's is being sued for $60,000 just for playing "I Only Have Eyes for You."