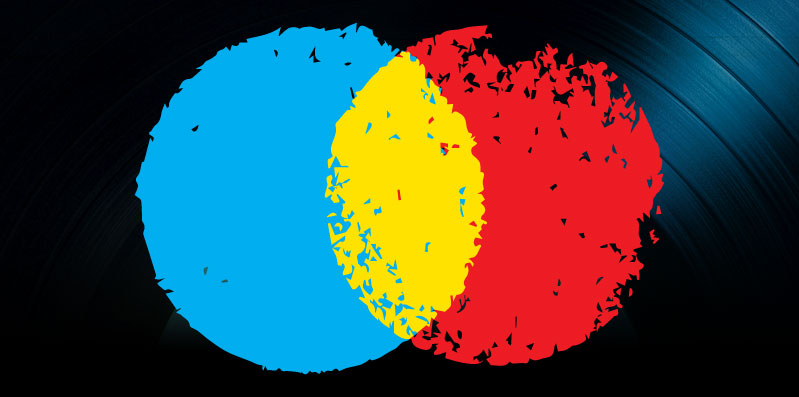 Amazon Prime Music, Royalty Exchange and Copyright Law Reform News June 15, 2014
Forbes outlines the pros and cons of Amazon's new streaming music service. Also Musicians, songwriters and publishers turned to Royalty Exchange to get revenue from intellectual property rights. And the National Music Publishers Association (NMPA) estimated that songwriters lose $2.3 billion per year thanks to outdated copyright laws.
Will Amazon's Prime Music Streaming Service Compete?
Amazon launched its Prime Music service on June 12. But according to Hugh McIntyre of Forbes, the streaming service may not yet be ready for its competitors. The service launched with a mere one million free streaming tracks, in comparison with Spotify and Beats Music (now a part of Apple), which both offer 20 million songs. This low number comes as a bigger surprise considering the fact that Amazon has more than 25 million tracks available for sale in its digital music store.
Prime Music also does not have many major label hits, including hits from Lady Gaga, Eminem, Maroon 5, OneRepublic and Imagine Dragons, since Universal Music – the world's largest label – has still not signed an agreement for streaming.
While Prime Music is missing some features, Amazon could not really wait longer to get into the streaming business, which is taking over the industry. Amazon's vice president for digital music Steve Boom told USA Today, "We want to go here our customers are going." Digital sales were down for the first time in 2013, whereas streaming was up 32 percent.
Amazon is working to make its new streaming service more appealing by trying to come up with perks to gain new users. The company recently came under fire when it bumped the annual cost of its Prime subscription up to $99 from $79.
The company reported it has about 250 million active accounts, 20 million of which subscribe to the Prime service. Its offering of free shipping for Prime subscribers has kept shoppers coming back, as other companies increase their shipping costs.
Also a benefit to Amazon that could make its streaming music competitive with Spotify and others is that Prime users tend to spend more time on Amazon shipping and therefore spend more money annually. This brand loyalty could potentially bring over more users even though its catalogue is lacking.
Royalty Exchange Bringing Artists and Fans Additional Revenue
3 Doors Down and some other bands are turning towards Royalty Exchange to earn more revenue, reported USA Today. The band's producer recently put his royalty rights to 11 songs up for auction. Fans can own a portion of the band's music catalogue for $5,400 per share and receive royalty revenue monthly for 35 years.
Royalty Exchange allows songwriters and producers to sell intellectual property rights at auction. Many of them are using the cash they earn to fund additional projects. The 3 Doors Down producer intends to use his spoils to grow his indie label and build a new studio.
Royalty rights are also appealing to many investors, because they provide monthly income that is not attached to unpredictable stock markets. Prior to Raleigh-based platform Royalty Exchange, artists and investors did not know about opportunities to sell and buy intellectual property rights. This month, the company also launched a new way to divvy up an asset into multiple units so investors can own pieces of different artist catalogues and buy shares in several different portfolios.
Royalty Exchange CEO and co-founder Sean Peace thinks this is a burgeoning part of the music industry that can help boost music sales: "We think that will be a game-changer for the whole music industry."
Investment advisor Jonathan Hoenig of Chicago predicted clients will be investing as much as 15 percent of their overall assets into intellectual property royalties in the next ten years: "This is the next big thing, and you're going ot see it explode, with these guys leading the charge."
Peace started the company after studying the music industry's specific challenges. Once he learned that broker/dealers were the only way for others to find out about royalty sales and that these sales were often out of reach financially because investors had to buy rights to an artist's entire catalogue, he saw an opportunity.
Royalty Exchange has sold over $2 million in royalties on more than 2,000 songs to date. Its revenue has doubled every month in 2014.
Peace added, "Everyone is in search of yield, some kind of return, and they're looking for alternative investments, things not tied or correlated to the market … You could invest in a REIT, or put it in 3 Doors Down. In a landscape of bland investments, we think we're a little fashionable."
Outdated Copyright Law and Regulations Costing Songwriters $2.3 Billion
The lobbying group for songwriters, the NMPA recently estimated songwriters are losing $2.3 billion in revenue annually as the direct result of outmoded copyright law and government regulations. This means $100 million more in lost revenue than the $2.2 billion the music publishing industry collected in 2013, stated Buzzfeed.
Government regulations have been hotly-contested subject during the past few years as satellite, streaming and other new music distribution services enter the industry and songwriters try to get paid appropriately for their work. However, the NMPA's calculations on missing revenue are based on speculations from the NMPA about what the industry could actually collect without government intervention.
The official report from the NMPA comes one day after a hearing before a House Judiciary subcommittee to review copyright law as it relates to music licensing. Another hearing is set for June 25 and will help decide on the changes that will be needed to fix laws regarding how music rights are paid for and implemented.
NMPA president and CEO David Israelite explained, "The new digital marketplace is changing how songwriters and their music publishing partners can thrive. As the marketplace evolves, it is essential our industry no longer be hamstrung by outdated laws and government regulation."
The basis for the current copyright law system is over 70 years old, yet still varies by platform. Traditional radio stations pay royalties to the composer of the song but not artists or bands. And Sirius XM only pays royalties for songs that came out post 1972. Pandora pays government-sanctioned royalties to songwriters, but continues to contest its rates. Other platforms have still different rules.
Music publishing has become incredibly important for labels and artists in the Digital Age as CD and even download sales continue to dwindle. Major record labels have continued to build up their publishing catalogues as private equity-backed firms collect their own stable collections.
The industry's goal is to create copyright laws that support a free market system that gives publishers the ability to negotiate licensing deals directly with companies. The industry already has this type of system in place when it comes to negotiating deals with companies like Apple's iTunes radio and other streaming services but would like to extend it to all entities. The NMPA estimated that publishers' revenue would increase to $4.52 billion annually with this type of system.
Still, indie artists and small publishers fear that moving to this free market system would put them at a disadvantage, giving all the power to the three largest publishing companies, also the three major labels: Universal Music; Sony Music; Warner Music.