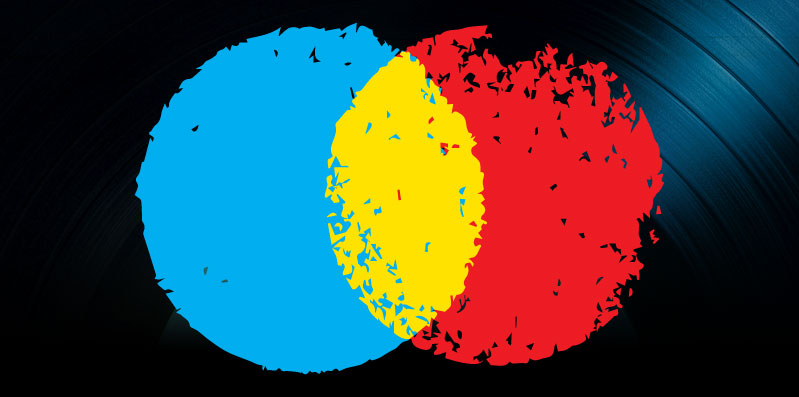 Subscription Music Services, Music Consumer and Going Green News, April 21, 2013
Music business executives discussed whether or not Sweden's subscription music services model could help grow other music economies worldwide. And Jack Isquith of Slacker Radio explored why executives and artists need to do a better job of interpreting the needs of music fans. Also, environmental analysts discussed how the music industry has become more ecologically conscious in the Digital Age.
Will Streaming Music Create Sales?
Subscription streaming services have significantly boosted the music industry in Sweden, according to an article posted by the BBC. They make up 91 percent of digital revenues in that country, yet only 13 percent worldwide. And the Swedish music market grew almost 14 percent in 2012, revealed the IFPI. Still, because streaming subscriptions are the fastest-growing area in the digital arena, experts wonder, can Sweden's successful model be replicated worldwide?
Felix Persson, a keyboardist and songwriter for some of Sweden's pop superstars, including Abba and the electro-pop group Le Kid said he is a huge supporter of the streaming music movement, because it puts the power of music sales in the hands of artists and creators:  "For the price of one album you can listen to as much as you want every month. It is democratic because it has moved the power from the decision makers at radio stations and labels to artists themselves, who can release the music they want on streaming sites and get paid for it."
Per Sundin, managing director for Universal Music in Sweden said the boosted music economy in Sweden is also remarkable for a region where The Pirate Bay was launched that formerly had one of the highest piracy rates in the world:  "We were the worst in the class … At international meetings, people looked at me like I was something the cat dragged in because I represented Sweden, where piracy had destroyed the market for everyone." Now Sundin and other Swedish executives are being asked to travel to other countries to talk about how music streaming services can change the music industry.
Of course, the Swedish company Spotify has received a great deal of publicity since its launch in 2008 and now has 24 million active users in 25 different countries. And over one third of Sweden's population is registered with the site. The company has also helped create a new live music culture in Stockholm, with a bar for gigs at its headquarters. Chief product officer of Spotify Gustav Soderstrom stated he believes the service has helped lure people away from illegal downloading and "rekindle a love of music." "Spotify really started [in order] to combat online piracy, so I would say we didn't create a behavior that didn't exist, we just transferred it to a legal medium … It offered the same principle that you could get music for free, but all the music was licensed and it was better than the piracy networks because you didn't have to wait for the whole file to download before you could listen to it."
He also added, being able to draw music fans in from a relatively small population and get them to interact with each other has been invaluable to Spotify's growth:  "Sweden only has about 10 million people and so you reach a tipping point where so many people are using the service that the social aspect of music works really well. You can share a playlist… which wasn't really possible technically with the piracy networks."
The popularity of tablets and smartphones is also bringing users, particularly in the U.S., to services like Pandora and Rhapsody. European companies like Deezer, WiMP and rara.com are also doing well. Still, artists have complained about paltry royalties. Highly-publicized complaints from artists like Zoe Keating and others have showed how tens of thousands of plays of a song still do not bring many artists a significant paycheck. 
However, in Sweden, Spotify has become a major source of income for some of the country's most popular artists, including House DJ Avicii. This shows that over time and with more paying subscribers, the service might be able to offer more significant royalties. Avicii's manager, Ash Pournouri said, "Spotify offers a proven revenue generator through streamed music … In Sweden, where the reach is greatest, the major labels are dependent on Spotify to bring their financials up to the levels of past glory days."
Even Spotify's Gustav Soderstrom admitted physical albums probably will never die completely, as there will always be "the need to create some physical manifestation of something you really like."
He also admitted to not being a bona fide "music aficionado" when he initially came to Spotify. But his growing record collection proves that streaming sites can build users' musical passions:  "That is kind of my personal mission, to take boring people like myself and get them back into enjoying music."
Note to the Music Industry:  Listen to Fans
The music industry does not fully understand how music fans interact with music, and this evidenced by the fact that the same songs are played again and again on radio and that many people will pay for access to music instead of purchasing it. This is one statement Jack Isquith, senior vice president of strategic development and content programming at Slacker Radio made in a Fast Company article this past week.
The growth of technology and its application to the music industry certainly explains part of the shift of the business. But the real problem, in Isquith's opinion is that major labels, radio stations and others are not listening to what audiences want.
And executives do not fully understand that embracing new technologies and better understanding their fans could actually inject much-needed money into the music market:  "While listeners benefit from personalized digital music services, the industry also stands to gain from unprecedented insight into the behavior of tens of millions of music fans. And until the traditional music business gets a deeper understanding of how people actually consume music, they will continue to struggle with an increasingly digital world where access trumps ownership."
This could be due to "analog thinking," leftover from the '90s, when the Walkman and CDs were still powerful, and thus, the Billboard charts could actually provide insight into which songs fans were buying.
In 2013, social media, "big data" and smartphones have rendered many of the old terrestrial radio methods useless. Isquith presented the example of "Portable PeopleMeters," which are clipped to people's clothing and pick up signals that radio puts in its broadcasts. The meter "hears" the signal and notes the station and the time spent listening. However, this is not necessarily indicative of what people choose or even like; it only explains to which music they are exposed. The data from these devices reveals that vanilla pop is most popular … which only has people in the 18-34-year-old range running towards digital services. 
And Isquith admitted, executives are also not good at analyzing the way people consume streaming music, as they struggle to shift from "small data" to "big data":  "The number of times a song is streamed is a good baseline. It tells you that someone listened to your song. But what about how many times it was skipped halfway through? Do listeners change the channel every time a certain song plays? How frequently is a song 'banned' from playing again, or 'hearted' to assure someone hears it in the mix more often? Or how often is the song shared with friends? This is big data, and music streaming services are capable of capturing billions of data points from hundreds of millions of tuning hours across tens of millions of consumers. In real-time; 24 hours a day, 7 days a week."
He concluded, "It's no longer about consumers just speaking with their wallets and car radio buttons. Consumers are telling us more than ever before about their tastes, preferences, and response to our marketing efforts with their actions."
Technology Helping the Music Business "Go Green"
The music industry has actually managed to become more ecologically conscious, even as it faces challenges to generate revenue that have put it in a constant state of flux. Artists have been forced to increase their touring schedule to counteract the low revenues from digital music sales. And the writers at Greener Ideal asked, how has the music industry been addressing the environmental impact of their business?
The four factors that have kept music earth friendly are events, travel planning, digital sales and artists' ability to maintain personal connections with fans.
In terms of events, festivals and shows – where thousands of people converge in one place at the same time – present a challenge when it comes to trying to stay "green." Figuring out how to manage huge volumes of waste and deal with extreme electricity needs creates issues.
Events like the Glastonbury festival in the UK go to great lengths to protect the environment, in great part by encouraging attendees to be accountable for part of the clean-up process. They implement money-back deposit schemes for drinks cups and give recycling bags to everyone who passes through the gates.   
Travel can also challenge environmental initiatives, especially for artists that tour internationally, because of the huge amount of air travel. Many artists have figured out ways to significantly decrease their air miles by following a "natural route" when touring instead of going back and forth repeatedly. Many bands also plan their music promotional activity so it coincides with tours. It not only cuts down on a tour's carbon footprint, but it also cuts down on the sheer exhaustion that a rigorous touring schedule brings.
Digital sales have been financially difficult for artists and labels. But as music fans turn online to buy music, less physical products are being made. CDs, cassettes and vinyl all create a great deal of pollution during the production process. The rise of digital has meant fewer materials – including cellophane wrapping and general packaging – are needed to put out albums.  
Artists' ability to connect to fans personally through social media and the Internet has also allowed those that are passionate about the environment to spread the word about what they are doing to decrease their ecological impact. For example, Dave Matthews has used the "Solar Stage," which uses solar to power his stage and publicly promotes environmental campaigns. Thom Yorke also works with Friends of the Earth's "Big Ask" climate campaign.