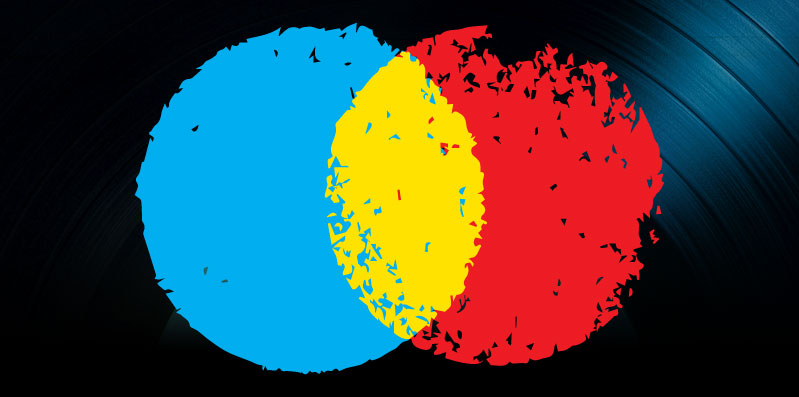 Premium Content, Twitter Music and Song Retitling News, March 16, 2013
A Nielsen study found that untapped resources within the music industry could increase revenue by billions of dollars. And Twitter hinted that its new music discovery app could release later this month. Also, a report showed that retitling is steadily becoming one of the top problems faced by artists and publishers.  
Fan-Artist Connections and Premium Content Key to Increased Music Revenue
The billions of dollars in revenue lost by the music industry in the past decade could be recouped by allowing music lovers to connect more personally with artists and by offering premium content to fans, according to Billboard and a Nielsen study.
The study was revealed on March 12 at the SXSW panel "The Buyer and the Beats:  The Music Fan and How to Reach Them." The survey was of 4,000 music consumers, including PledgeMusic users and fans attending SXSW. The questions explored how enthusiastic the different types of consumers were to connect with artists through exclusive music merchandise and premium content.   
Nielsen discovered there could be incremental revenue totaling anywhere from $450 million, to $2.6 billion if artists, managers and labels improved the products and unique experiences offered to fans. Chief Analytics Officer at Nielsen Entertainment Measurement confirmed the findings:  "Fans want more … There is an unmet need there. There is a desire to engage at a different level than what they have."
Of course, the concept of building highly-personal relationships between artists and fans is not a new concept. Crowdfunding sites like Kickstarter allow artists to enlist the direct support of fans as they work on new projects and, in turn, offer these fans special goods and experiences that get sweeter for fans the more money they contribute. For example, if more artists capitalized on these types of platforms, instead of getting just $15 for a CD from a die-hard fan, an artist could get $300 in exchange for a CD, a t-shirt and a 30-minute Skype conversation.  
Nielsen's findings extended beyond crowdfunding and superfans. Even less engaged fans will pay for premium content if it is offered. Over half (53%) of the most active music buyers said they would pay for exclusive content while a band they like is recording a new album. And while those that spent less on music overall were less interested in paying money for premium content, 22% of listeners that spend an average of $73 per year still admitted they would spend money on special content.
Zack stated, 80% of survey takers were referring to major label artists when they said they would pay extra. However, those that spend a lot of money on music annually were more likely to be interested in indie artists than those that spent less.
But even if more artists take advantage of crowdfunding sites like Kickstarter, there could be a problem when dozens or hundreds of artists are fundraising at the same time. CEO of PledgeMusic Benji Rogers took part in the study and said that "donor fatigue" could be a real problem if too many bands are constantly asking their fans for money:  "I think we have to change the conversation. Part of what we did different at PledgeMusic was we didn't show the financial target. One of the reasons is, I don't think it's about the money. [Fans] want experience."
Twitter Working on a Music Discovery App
Twitter has a standalone music discovery app in the works, thanks to technology attached to its recent acquisition of the music discovery service We Are Hunted, said CNET. The app will be called Twitter Music and could be available on iOS as early as late March.   
Twitter Music offers up artist suggestions based on user behavior and is personalized based on which accounts users follow on Twitter. Songs stream through the app courtesy of SoundCloud.
The release of Twitter Music will coincide with the overhaul of Facebook's music section of its News Feed. The app provides proof that Twitter is finally working towards becoming a comprehensive media company and acknowledges how integral music has been to, in particular, attracting new, younger users to the platform. Pop stars are incredibly popular on Twitter and some are followed by tens of millions of fans. The TwitterMusic account already has 2.3 million followers.  
Twitter also released a video sharing app in January called Vine, but the Twitter Music app will, firstly, be different because it will have Twitter branding.  Once launched, the app will feature a guided tour. Once signed into the app, those with Twitter accounts will get personalized music recommendations. Non-Twitter users will also be able to use the app, which could convert new users. Twitter Music is also very artist friendly and will allow users to follow artists on Twitter directly from the app.
The We Are Hunted free music discovery service technology will run Twitter Music. We Are Hunted was started by a group of Australian software developers in 2009 and is still available, though it was acquired by Twitter sometime within the past six months. The service builds a Billboard-like chart for online music and tracks popular songs on blogs, social media, message boards and BitTorrent. Through the service, users can stream music, build playlists and share songs through social media.
Industry experts continue to speculate whether or not an influx of new users on Twitter Music will be enough to make it competitive with the many other popular companies that offer music discovery features, especially since it will not provide offline storage of songs and other attractive features. Pandora has over 67 million users and Spotify has 24 million and growing. Facebook also made music discovery a major focus of its latest news feed redesign, and, of course, Google is in the process of securing licensing to create its own subscription music service.
However, Twitter Music could boost successful artists' abilities to forge new relationships with their fans on a platform they use many times daily.   
Is Retitling a Real Threat to the Music Industry?
The music industry has been intensely focused on curbing piracy for the past decade, but retitling could be just as much of a threat to artists' and publishers' royalties. An infographic published in Memeburn revealed how ingrained retitling is and the negative effects it could have if it continues to grow.  
"Retitling" refers to the phenomenon where a music licensing company re-registers a song under a different title with a PRO, so that royalties are tracked separately for different sync placements and the music licensing company gets a share of the placement royalties.
The infographic report was originally published by The Music Licensing Directory and points to the complexity of the retitling problem, especially when it comes to existing artist, label and publisher contracts. The report said:  "Sync placement is the strategic airing of a song across different mediums, such as television shows, films and games. The person who decides which song to put where and when is the music supervisor and they deal with the music licensing companies directly."
Getting a song into a TV show can be challenging, because the relationship between the artist and the music licensing company or publisher must be solid. Artists record the song, sign the rights over to one or many publisher(s) as part of an exclusive or non-exclusive deal. Then the publishers pitch the song to different music supervisors. When the deal is non-exclusive, the publisher will frequently retitle the song with a PRO, giving the artist writing credits and the publishing company publishing credits. This should technically provide a 50-50 split return on royalties. However in an exclusive deal, the publisher often only gets 20-35 percent.   
Retitling regularly causes the same song or songs to go to many different publishers. So, the same song will get pitches to TV shows, films, games, etc. over and over again under different names. The result is, the music supervisor will not know who should get the publishing royalties.
Winston Giles, CEO/Founder of the Music Licensing Directory said, "Music supervisors are becoming more and more reluctant to accept retitled works, and some of the bigger studios and companies are now refusing to work with retitled works in their productions."
And the infographic shows the extent of the problem:  Of the over 1,500 companies worldwide that identify as music licensing businesses, 40% of them retitle tracks. And only 420 of the companies have been confirmed by Giles and his team to be legitimate.
However, digital fingerprinting technology could offer some relief and help eliminate retitling. It identifies a song's data automatically and records its broadcast details. But Giles admitted, "Some royalty collection societies have begun the implementation of digital fingerprinting. However, there remains no industry standard and the adaption away from archaic cue sheets to the new technology has been very slow."
Ultimately, technology alone will not solve the retitling problem. Artists will need to better educate themselves before signing any contracts in order to maximize their royalties.