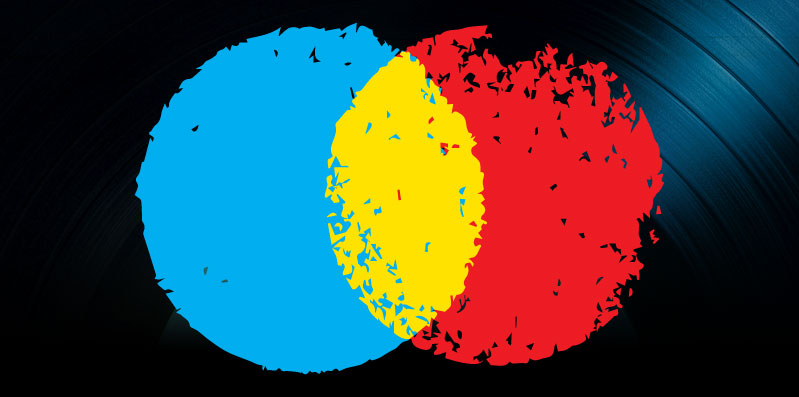 Pandora, Ticketing Bots and Popular Music News, June 1, 2013
Pandora surprised the industry with reports of a significant ad revenue increase. Also, Ticketmaster claimed bots have been buying over 60 percent of the best seats to artists' shows. And the chief executive of the British Arts Council talked about why artists need more support than ever before to build sustainable careers.
Pandora's Skyrocketing Sales Adjusting Business Perceptions
Internet radio service Pandora reported a $28.6 million loss in the first quarter of 2013. But it also made $125 million in sales during the same period, a 55-percent increase from the same quarter in 2012 and a gain that can be attributed largely to ad revenue from unpaid subscriptions. And according to an article on Wall St. Cheat Sheet, many analysts are wondering what the implications of a streaming music service surviving and even thriving off its unpaid listeners could mean for the industry.    
Pandora's 49-percent jump in ad revenue to $105 million accounted for 80-percent of the company's total sales. And the company is making moves to grow further, as it has also recently expressed that it would be moving into some of the same spaces as FM radio stations with its Pandora Premieres station, a station dedicated to playing unreleased songs from upcoming EPs and albums.
Pandora Premieres will be modeled after classic radio stations that gave music fans an inside look into an artist's new album and will also present interviews about the studio experience and their careers. And Pandora will likely be getting this content for free from record labels, which will be getting much-needed publicity from parting with it.
Google's All Access service has been labeled a competitor for Pandora, but experts claim that because these two services follow an entirely different formula – with All Access charging a monthly subscription – they will not share the same type of subscribers. Pandora's user base – which grew by 700,000 in 2012 – and continued attempts at finding creative ways to earn income could help give it long-term viability.
Bots Hindering Ticket Sales
The summer concert season typically brings in significant revenue for artists, labels and venues. However, everyone involved the concert industry as well as fans could be fighting against bots in New York, Russia and India, grabbing up the most desirable tickets (many of which go unused) and contributing to low attendance and other disappointments, reported The New York Times.
Many fans are finding buying tickets impossible, as shows for major artists like Justin Bieber and others often sell out within minutes thanks to computer programs run by scalpers that can buy up seats faster than humans. To get to the bottom of the problem, Ticketmaster hired machine learning expert John Carnahan of Yahoo at the end of 2011 to head up its anti-bot initiative.
Ticketmaster and parent company Live Nation Entertainment have both become aggressive about battling bots both to put more tickets into fans hands and improve the reputation of the company, which has been in decline for several years. Bots have been causing problems in live music for years. And now, these programs are cheap, easy to procure and helping pump money into a secondary ticket market that has become its own multi-billion-dollar industry.
Investigations by Ticketmaster uncovered that bots have been used to purchase over 60-percent of the best tickets for some shows. And recently, the company sued a group of scalpers claiming it had used bots to purchase as many as 200,000 tickets daily.
And anti-bot initiatives have brought on new problems. Live Nation's chief executive Michael Rapino admitted, "As with hackers, you can solve it today, and they're rewriting code tomorrow … Thus the arms race."
Still, because Carnahan and his team is closely monitoring each visitor to the Ticketmaster site, the company can figure out differences between humans and machines. Humans might click many different buttons at different speeds and different spots on the computer screen, whereas bots often click quickly in the same spot on the screen every time.
Carnahan's traffic reports recently showed that suspiciously-bot-like visitors were sometimes making 600 times more ticket purchases than humans. Systems have been put in place to "speedbump" bots rather than kick them off the system entirely. They get slowed down, or, in essence, sent to the end of the line in order to let in more real customers. "We're not trying to stop anybody from buying tickets … We're jus trying to make sure that a fan can buy the tickets," stated Carnahan.       
Ticketing bots are often cheap and created in countries outside of the jurisdiction of American law enforcement, like Russia and India. Rob Rachwald of computer security firm FireEye revealed that one site in Russia charges only $13.90 for the keys to 10,000 Captchas. Ticketmaster replaced its Captchas in January with more difficult-to-crack versions. The company hopes to implement a new, secure mobile device system that will get rid of Captcha tests.  
Live Nation did not reveal how many of its 148-million annual tickets are bought using bots. And few ticket resellers will admit to using them. Sanctioned groups such as the National Association of Ticket Brokers publicly disparage them and claim to be cooperating with anti-bot procedures.
But bots are still getting blamed for low attendance by the industry, particularly by concert promoters, artist managers and ticketing services. Jim Glancy of the independent concert promotion company The Bowery Presents stated, "There are sold-out shows in reserved-seat houses in New York City where we will have 20 percent no-show, and that 20 percent will be down in the front of the house … It's speculators who bought a bunch of seats and didn't get the price they wanted."
Ticketmaster sued 21 people in federal court in April for fraud, copyright infringement and a slew of other crimes related to using bots to look for millions of tickets over a two-year period. But bots may not even be illegal. They have been banned in a few states, but enforcement of the law federally has not panned out well for the industry.
Not everyone agrees that bots are really casing problems for concertgoers. StubHub's nonprofit group The Fan Freedom Project has been supporting ant-bot initiatives nationwide.  But its president Jon Potter has also criticized Ticketmaster's "holds" policy, which reserves large groups of tickets for sponsors, fan club members and industry contacts, preventing the general public from buying them, even when they go unsold.   
Live Nation is also in a tough spot, because it actually profits from the resale market through its TicketsNow arm as well as through deals with some major sports group. Rapino does not feel this takes away from its anti-bot stance:  "I have no problem if you bought a Justin Timberlake ticket and you decide to go sell that ticket to somebody … We would first and foremost want to make sure that the first ticket sold, that the fan has a shot to buy that ticket."
Alan Davey of Arts Council England, on Perceptions in Popular Music
Chief executive of Arts Council England Alan Davey recently said that shows like X-Factor and the Idol franchise are bringing down popular music. In an interview with the BBC, he said that the perpetuation of the myth of "overnight celebrity" is causing more major record labels to drop artists whose first or second albums do not do as well as expected:  "They want talent to be delivered to them ready-made. They're not prepared to take a risk over a long period of time investing in talent."
He also said that this phenomenon is something that happens in many industries under pressure, as the music industry has been under throughout the Digital Age as it struggles to make sales:  "… They'll concentrate on giving the public what they think the public want, rather than exploring and getting the public to find thing that they didn't know they want."
His concerns – shared by others on the Art Council – have led to the creation of a fund to help financially support emerging artists as they are trying to start a sustainable career in music. The Momentum Music Fund is setting out to distribute £500,000 among musicians that need capital for recording, touring, marketing and other career-building activities.  
Vanessa Reed, executive director of the PRS for Music Foundation, which will be responsible for distributing the funds added that artists need more support than ever now that fewer individuals and companies are investing in talent long term:  "It's when artists are actually seen to be professionals, they're working in the industry, but actually they're struggling to have their voice heard … They are competing against the huge marketing machines that are supporting the kind of artists that come through X Factor."