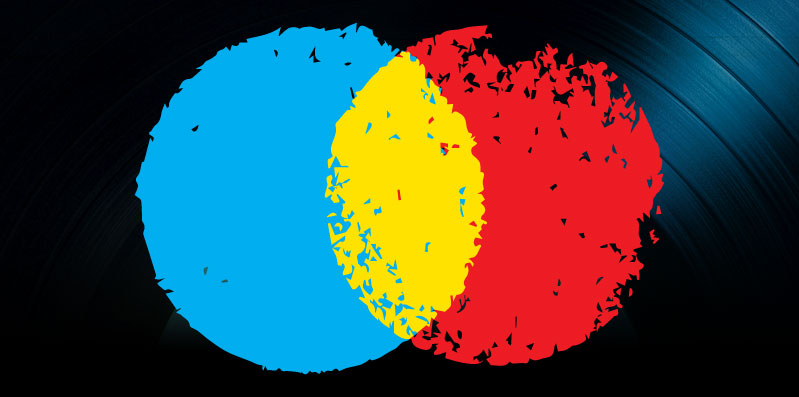 Music Licensing, Music Apps and iTunes Radio News, October 6, 2013
New Zealand PROs collaborated on an all-in-one music performance license. Also, artists were urged by music companies not to update to the latest version of iOS. And Pandora reported it has seen no negative effects from the release of iTunes Radio.
OneMusic Transforming New Zealand's Licensing System
New Zealand's APRA and PPNZ Music Licensing combined their licensing services to created OneMusic, a new single public performance license that will give all establishments and music users the right to publicly use licensed music and ensure music creators get appropriate royalties, said Music Week.
OneMusic is the first all-in-one music licensing system in the world and will replace the old license offered by the two PROs. Chief Executive of PPNZ Damian Vaughan said the new model was designed to decrease the confusion of collecting royalties for songwriters, publishers, record labels and performers:  "Our customers were telling us that the international norm, which is a two-[license] model, was frustrating and confusing …  APRA and PPNZ exist to represent different rights holders, so we have always operated independently and have calculated fees in different ways. Too many customers were not even aware they needed both [licenses]. So now we're dealing with the complexities behind the scenes. That's our job."
Anthony Healey, Director of New Zealand Operations for APRA added that the process of creating OneMusic was enlightening for the two organizations and allowed them to see how significantly rights management has changed in the Digital Age:  "We need to focus on simplicity in everything that we do for our customers … The idea of dual performance rights is complex for the music industry itself let alone the general public that just want to get access to music legally."
The new licensing model will also help retailers ensure they are not accidentally breaking the law or over-paying when they play music in their establishments. New Zealand Retailers Association CEO John Albertson stated, "Not everyone has known they needed two music [licenses] and indeed sometimes it seemed over the top to be charged twice to play music. We've had a look at how much our members will be paying now based on the OneMusic calculations and it seems reasonable."
Musicians Urged to Wait on an iOS7 Upgrade
The release of Apple's latest operating system for iPad, iPhone and iPod touch proved exciting for many musicians, who imagined it might finally bring them a mobile operating system for making music that was equal to a desktop OS. But publications and software developers urged those that use their devices to create music to wait to upgrade until some major bugs have been worked out, according to The Music Network. App developers at Audiobus were the first to offer a warning:  "iOS 7 audio is not ready. There are a wide variety of bugs that are causing performance problems, crashes and other problems in a large number of music apps."
The most serious problem is that incoming calls can interrupt audio recording. Other bugs involve the inner-app audio, USB audio interfaces and general functionality of the apps.
Create Digital Music warned that this is not a problem specific to iOS7:  Music app users have always had to be wary of OS updates, because music apps use a lot of low-level audio performance and networking functions that make them particularly susceptible to even the slightest OS changes. However, the website noted that artists need not panic; they just need to wait to install new OS features until the issues with audio applications are resolved by Apple.
An Audiobus spokesperson agreed:  "I'm sure Apple is doing everything they can to fix bugs as fast as possible and I trust they'll fix all the things I've mentioned above in the next point releases."
iTunes Radio Having No Early Impact on Pandora
Pandora's September statistics showed increases in listener hours and monthly active users, showing that – at least in the first two weeks since its release on September 18 – Apple's iTunes Radio has yet to make a major impact on the leader in streaming radio.
Billboard revealed that last month, Pandora enjoyed 1.36 billion listener hours, a 0.7 percent increase from August and an 18 percent increase from the same period in 2012. New listeners were up 0.8 percent during the month and 25 percent from the same time last year. While increases were very small, they were within the realm of what is normal for Pandora. The only factor that likely inhibited the company's growth was the introduction of the mobile listening cap.
Still, iTunes Radio made a big impact:  Over 11 million people tried the new service within its first five days. But how many of those people will become frequent and regular listeners remains to be seen.  
One element iTunes Radio has going against it – at least for now – is its limited geographical scope. Pandora is available outside the U.S. in recently-added music-loving countries like Australia and New Zealand and also in other areas, whereas iTunes Radio is currently only in one country.  
And Pandora's lead over its Internet radio competitors is huge, which will make a real takeover of the market by Apple challenging. Figures for August show that  Pandora had 911.9 million session starts, and Clear Channel was in second place with only 167.9 million session starts.
Yet Billboard pointed out that Internet radio is a major growth industry, and many small companies have still been successful at entry despite Pandora's command. Songza recently raised $4.7 million for its advertising business, and Earbits signed up 12,000 indie artists and over 600 labels. France's Radionomy became available in the U.S. in 2012 and now streams over 45 million hours per month. Because many small music services have found success in the market, iTunes Radio's presence could still grow significantly in the coming months.