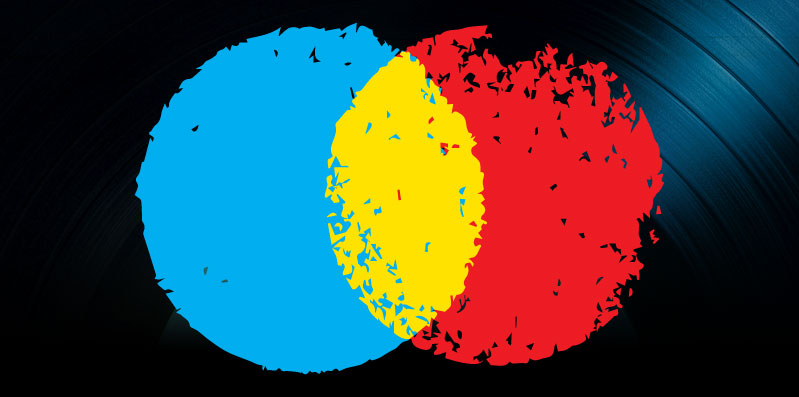 Google Play All Access, Mobile Music and Warner Music Group News, May 19, 2013
Google finally launched its streaming music service Google Play "All Access." And digital music entrepreneur Marcus Taylor asked whether or not the music industry was really ready for the challenges of mobile. Also, Warner Music reported its first profit in five years.
Google Play's "All Access" Hitting a High Note with the Industry
The long-awaited on-demand subscription music service from Google, "Google Play Music All Access" finally launched on May 15 at the company's I/O conference in San Francisco, reported Tech Crunch. With versions for the Web and mobile devices, it presents millions of instantly-playable songs, charts and playlists, instant radio stations and recommendations for the same price as Spotify Premium ($9.99).
News of the release leaked first on The Verge, when reporters from the site found out Google had signed licensing deals with all major record labels. Google initially launched its Google Play music locker service in 2011.
Google's due diligence at building relationships with those in the music industry as it launched All Access has made it very popular with label heads. But Richard Waters and Andrew Edgecliffe-Johnson of the Financial Times wondered last week whether All Access will be enough to overcome the past problems Google has had getting along the music industry and to build a real audience that is willing to pay out of its gigantic user base.   
One detail that will help its cause is that Google has, according to sources, agreed to make all payments up front for licensing. Apple has not yet included this type of promise in any of its proposed deals for its potentially upcoming iRadio service. And an unnamed music industry executive said another problem between Apple and labels is a disagreement over whether Apple should still have to pay if a listener wants to skip over tracks.
All Access has found a creative way around skipping that benefits labels and users. Listeners can pick a specific song they like and create an entire "station" made up of similar music. Then they can view the upcoming tracks on the playlist, reorganize and skip to their hearts' content. Pandora's monthly premium service costs $6 less per month than Google Play and does not offer this type of flexibility.
The music industry is also pleased that Google is not trying to out price its competitors. While it is offering a limited-time offer of $7.99 per month for All Access (until June 30), it will eventually be the same price as Spotify Premium. Google's philosophy is that if it uses a business model similar to Spotify and taps into Google's huge user base, it will be able to make subscription music services more popular. The IFPI recently reported that subscriptions now make up 20 percent of the digital music market in Europe and just 10 percent globally.  
One industry executive said that there are still those in the music industry that are skeptical as to whether Google's subscription service will succeed:  "It's Google, so you have to take it seriously. It's kind of down to the service itself – how user friendly and intuitive it is, and how they market it. They have a mixed record in that regard. Google Play has been OK but has not been a game changer. The brand Google doesn't have a great association with music."
The Music Industry:  Ready for the Mobile Boom?
Has the music industry really noticed how popular mobile music has become? And is it ready to respond? This is a question Marcus Taylor, founder of the digital music marketing company Venture Harbour asked after analyzing the recent changes in his and other music fans' listening habits in an article posted on The Music Void.
Taylor looked at the analytics for his own company website and realized that since the beginning of 2013, one-quarter of his traffic had come from mobile devices, whereas two years ago, mobile traffic made up only six or seven percent.
With potentially one in four fans or customers coming into websites through a mobile device, his opinion is, the music industry may not be taking the world's steady shift towards mobile devices seriously.
He searched various brands, artists, labels and other music companies across the Web using his mobile devices and discovered that most have not yet built up mobile-friendly environments. Many of the world's biggest bands, instrument manufacturers and music stores still have not figured out how to create a mobile experience that caters to the needs of mobile customers.
Taylor said, there are a lot of low-cost and simple options for anyone that wants to build up a friendlier mobile presence. Companies, bands and labels can just make a few simple coding changes to their existing website. They can also redirect users coming in from a mobile device to a mobile-optimized version of the website (the technique used by companies like Gibson and Music Job Board).
And Taylor wondered, with stats increasingly and quite obviously pointing to the huge growth of the mobile market, "What are we waiting for … Do we need 50% of our traffic to come from mobile for it to become a worry? Do we need to double check that this isn't a phase?"
Warner Music Group Finally in the Black
Warner Music Group Corp. finally reported a profit for the first time since 2008 on May 14, revealed the Associated Press. The label houses artists such as The White Stripes and Blake Shelton and attributed its success to benefits from increased digital music sales.
The label's latest turnaround could also present further evidence that the recorded music industry is finally recovering from the tailspin it has been in for more than ten years.
Net income reported in Warner Music's second quarter ending on March 31 was $2 million. Last year at this time, it experienced a $36 million loss. The last profit posted by the company was $23 million, in the quarter ending December 2008.
Revenue at Warner was up eight percent, climbing to $675 million. And digital revenue increased by 20 percent. The percentage of revenues from digital sales from sources, including digital download stores and streaming services, was up by almost four percent.
CD sales have gone down by over 50 percent since their highest point at 2000, which contributed to the same cut in industry-wide revenue.
Warner Music also renegotiated its debt interest in November, which could have helped nurture its latest profit. Because the company still has publicly-traded debt, it must release its financial results each quarter.