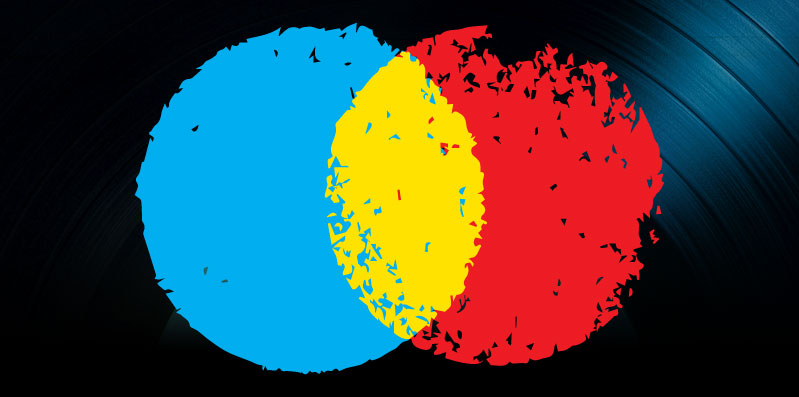 Digital Downloads, Twitter #Music and Music Stock Market News October 27, 2013
Recent figures pointed to a major dip in mp3 sales in 2013. Also, Twitter announced it will be ditching Twitter #Music after just six months. And the music industry turned in the lowest stock market growth margin in 2013 of all 10 media and entertainment sectors examined by a new financial report.
Music Downloads Dipping in 2013
Music downloads are heading towards their first annual decline, revealed an article in The New York Times, and executives are expressing nervousness about what this means for already-declining profits earned from recorded music.
Nielsen SoundScan reported that 1.01 billion tracks have been sold in the U.S. in 2013 so far, which is four-percent less than the same time last year. And although album downloads have increased by two percent, total digital sales are still down one percent.
iTunes first launched in 2003, and song downloads only first started to slow down a few years ago. But the rate of decline this year has been surprising to many. Weekly sales started slowing in February, and the drop has been even more pronounced than that in the last few months.  
Music executives and analysts cannot pinpoint exactly what is to blame for the decline, but many are blaming streaming services such as Pandora, Spotify and YouTube. They feel that after a decade of buying mp3s, fans are attracted by the ease of having millions of songs available through smartphone apps for free or for a small monthly subscription fee.  
However, although mp3s are losing steam, some experts have said that the explosive revenue growth enjoyed by streaming services might finally give the overall music industry positive sales results this year. The Recording Industry Association of America (RIAA) stated that last year, streaming and subscription services earned $1.03 billion in revenue – a 59-percent increase from 2011.  
Still, whether or not streaming is actually affecting mp3 sales continues to be unclear:  Are Spotify and YouTube drawing listeners away from downloading entirely or leading them to songs they might buy later? And are Pandora and other radio services competing with actual music sales or just with radio?
David Bakula, a senior analyst at Nielsen said, "We just don't know that consumers are abandoning one to go to the other."
Other experts have also said that the popularity of Android devices could be contributing to decreased downloads. Phones using Google's operating system are responsible for most sales of mp3s, but the Google Play store is still far less popular than iTunes as a source of music. And market research firm the NPD Group reported that Android users might be spending less money on music:  54 percent of iPhone users in 2013 said they regularly bought music, while only 30 percent of Android users said the same.
Billboard's senior editorial analyst Glenn Peoples stated, "As Android expands its market, and if Android users are less likely than iOS users to pay for music, we should expect to see evidence of changes in digital sales."
However, no available sales data has supported this idea. Bakula disputed, "…whether or not Android users download less than iOS users, there's no reason to think that that is having any impact on year-over-year sales."
Regardless of the reason for the mp3 sales decline in 2013, analysts and executives are still feeling positive overall about the future health of the music business. Jonathan Lamy of the RIAA expressed, "A variety of access models are collectively generating a healthy amount of revenue for labels and artists … We've still got a ways to go, but when you add up revenues from all of these models, in the aggregate, they represent real revenues now and prospects for a bright future."
Twitter Ditching Twitter #Music
Twitter will likely shut down Twitter #Music soon after just six months in business, according to All Things D. Inside sources told the website it is not clear when it will officially disappear, but its end is near.
Twitter #Music debuted in April and managed to hit No. 6 on the App Store list of overall free app downloads. Sources said that after a good first month, the app crashed and burned and saw "abysmal" numbers in both iTunes App Store downloads and engagement.
By the end of August, app analytics company Onavo put Twitter #Music at 1,672nd place on its own list of apps. And analytics service AppAnnie rated it at 264 in the iTunes Music app vertical as of October 19.  
Experts have said that Twitter #Music's failure shows major disorganization with the company's online music strategy. The app was developed completely within the company as a "skunkworks" project led by past Twitter business development leader Kevin Thau and built by the team responsible for "We Are Hunted," a company Twitter absorbed in order to help them with future music products. According to people aware of the nature of Twitter #Music's development, the app was never fully integrated with the product team while it was being built.  
Right after the launch of Twitter #Music, Thau left Twitter to become COO of Jelly, a startup founded by former Twitter head Biz Stone. Many experts have said this departure left Twitter #Music without a leader, and its fate was put into the hands of a team that had not overseen its development.
Twitter has also been partnering with other companies and brands on music-related deals. The company partnered with Apple in early 2013 to produce a trending playlist station for iTunes Radio and added its playlists to online music service Rdio.
Twitter is also rebuilding its music team. It hired former Topspin Media senior vice president Bob Moczydlowsky in September after its only artist relations employee Tatiana Simonian joined Nielsen in August.   
Music Business Value Worse than any Other in Media & Entertainment
The media and entertainment industry will outperform major stock market entities in 2013, said Billboard and a report from EY, the consulting firm that was formerly Ernst & Young.
However, the music industry will not be a contributing factor to this growth. It performed worse than all 10 media and entertainment sectors examined – even worse than the sector involving newspapers and magazines, which has notoriously struggled in the Digital Age.  
"Interactive media" is at the top of the list of sectors that have grown most rapidly between 2009 and 2013. Top-performing companies in this sector include Facebook, LinkedIn, Google, Baidu, Yahoo and Tencent. Games, film and television production and cable operators have also enjoyed great success.
Music has previously maintained a compounded annual growth rate (CAGR) of around 10 percent, but only grew one percent in the past five years. Interactive media grew 22 percent and games grew 14 percent. The chart represents earnings prior to interest, taxes, depreciation and amortization (EBITDA).
For 2013, the estimated profit margin for media and entertainment is predicted to be 26 percent.