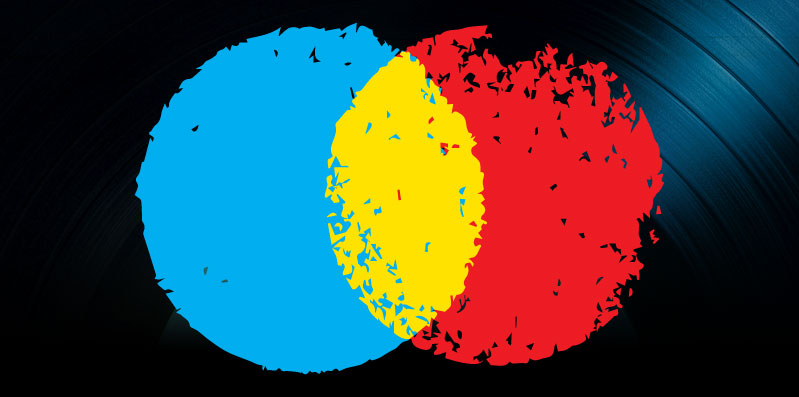 Dave Grohl, Digital Music and YouTube News March 24, 2013
Dave Grohl talked at SXSW about definitions of music business success and why artist independence is critical to surviving in the current marketplace. Also, technology leaders discussed how skillful data management will continue to be a key strategy for music industry leaders. And music publisher Matt Pincus stressed that YouTube needs to work harder to pay songwriters.
Dave Grohl, on Why Musicians "Come First"
Dave Grohl reiterated the importance of artists to the music business in his much-buzzed-about SXSW keynote speech, reported the Los Angeles Times. He took the focus off the many business troubles of the music industry and put it back on important issues musicians need to focus on in order to personally define and achieve success:  "I am the musician … and I come first."
He shared his own struggles with his former band Nirvana and current band the Foo Fighters – how he has sometimes lost the philosophy of "artist independence" and has been almost destroyed by the "guilt" of success. After the release of Nevermind in 1991, which turned rebellion against mainstream music into Top 40-worthy hits, Grohl said he eventually learned lessons that brought him back to his punk-rock roots in Washington, D.C.
Grohl also celebrated his fans and shared his favorite music while encouraging artists to give into the "DIY" movement and nurture their uniqueness:  "Who's to say what's a good voice and not a good voice? The Voice? Imagine Bob Dylan standing there singing 'Blowin' in the Wind' in front of Christina Aguilera. 'I think you sound a little nasally and sharp.' It's your voice. Cherish it, respect it."  
He added that he finally discovered his own "voice" while traveling to Chicago with his family. A cousin introduced him to Black Flag, the Ramones, Buzzcocks, Descendents and the Minutemen, then took him to his first-ever gig, Naked Raygun at the Cubby Bear. He said it was "the most ferocious noise – bodies were flying everywhere … I was in heaven and it was our secret … I was no longer one of you. I was one of us."
But it was at a "Rock Against Reagan" show in 1983 in Washington, D.C. while watching Jello Biafra of the Dead Kennedys that solidified his passion for music:  "I was free. I wanted to incite a riot, or an emotion, or to save someone's life to inspire them to write a book or pick up an instrument … I wanted to be someone's Naked Raygun."
Grohl attributed Nirvana's explosive success in 1991 to either timing or the many young people tired of the pop acts that were dominating the charts. But he also said that the band's "reluctant stardom," which continues to be perpetuated by the media was a fallacy; even Kurt Cobain wanted to be "the biggest band in the world."
Grohl recalled being amused by sharing the top of the Billboard charts with bands like Roxette and Phil Collins, and how that kind of success continues to confuse artists:  "It was beyond everyone. It made absolutely no sense. It was simply unimaginable. It was the type of hopeless, shallow aspirations that we have been conditioned to reject, ultimately relieving us of any intention other than to just be ourselves." And ultimately, that quest for Nirvana band members to be themselves produced the more stripped-down, rawer In Utero, which became their cry of independence.
Still, he and Nirvana band mates struggled to process its success:  "How do you process going from being one of us to one of them? Guilt. Guilt is cancer. Guilt will confine you, torture you, destroy you as an artist. It's a black wall. It's a thief."
It was Cobain's death that reminded him to stop perpetuating the concept of the "guilty pleasure" and stop living by the industry's definitions of success. He said Psy's "Gangnam Style" is one of his favorite songs, and criticized Pitchfork's numeric formulas for determining "the value of the song."
The first Foo Fighters album was created by his own label Roswell Records, so he could own the album and determine exactly where it went and who heard it:  "We own the album … and we'll license it to you for a little while, but you have got to give it back because it is mine."
The lesson learned from Grohl's career that he wanted all the artists performing at SXSW to take to heart seemed to be to live in a "bubble" and make that space their own:  "At 13 years old, I realized I could start my own band. I could write my own song, I could record my own record. I could book my own shows. I could write and publish my own fanzine. I could silk-screen my own T-shirt. I could do all this myself. There was no right or wrong, because it was all mine."  
The entire transcript of Grohl's speech can be found in Rolling Stone.
"Data" is the New Music Business
Data-centric services could totally empower the music industry. This possibility was reiterated by interviews published in The Guardian this past week with Alex Vlassopulos, vice president, commercial at Omnifone and Vevo's senior vice president Nic Jones.
Vlassopulos said that as music in the cloud strengthens as a business model and social media continues to personally connect consumers and artists, the music industry is finally getting the hang of new technology and getting more people to buy into subscription music services, especially through mobile.
However, he stated that global music licensing is complicated and will likely continue to be a challenge:  "Global music licensing is a complicated beast involving dozens of licenses from labels, publishers and collection societies for a single track." But he added, he feels that these complications are worth navigating in order to make more music accessible to global audiences:  "In short, there is a huge amount of work required to license music on a global scale. Given the vast volume of tracks created by millions of musicians to enrich our lives, it's a small price to pay."
And in the digital world, according to Vlassopulos, data will be the future of music:  "In the digital media world, music is data and therefore data is the future of music. I am not saying physical music will no longer exist, but digital music consumption will continue to grow. Cloud-based subscription services … will soon be the prevalent distribution method."
He made some additional predictions:  "The bundling of music with mobile and internet data tariffs will really drive subscription music growth in both western and emerging markets … In addition, by analysing user data, the digital music ecosystem is gaining a deeper understanding of consumers and the evolving music marketplace. This enables service providers to more accurately target marketing campaigns as well as fine tune recommendation, service functionality, curation and much more. Ultimately, data analytics will help drive more paying subscribers and increase revenue."
Vevo's Nic Jones reiterated the importance of data going forward, but claimed that music service users will want to know more than just artists' music and a large volume of tracks as they buy into subscription services:  "People will want to see content about how a band started, where they got together, which clubs they go to …Intelligent, data-centric services could herald the rebirth of the music industry."
In a speech given at the MediaGuardian Changing Media Summit on March 21, Jones said that Vevo's success is proof that music fans want to see a wide range of content in the new music industry. They want to see build-your-own music discovery platforms as well as curated content.
He expressed, "Data is useless unless you can turn it into information and do something with it, but people still want the opportunity to be curated by more than algorithms … the crucial point is that it is people wanting interaction … discovery is what most people who love music are all about."
Jones said that Vevo is adapting as it accepts that the streaming model will not disappear, espousing Vlassopulos' notion that experimenting with different models is essential for music tech companies in the current marketplace. Still, the goal of innovation will be to find a business that can be mass marketed:  "Spotify is doing a great job but is not mass market yet, and it's too early to say that those listening patterns are reflective of the whole market. Music subscriptions need to become mass market."
Why YouTube Should Pay Songwriters and Publishers More
YouTube needs to work a little harder at paying songwriters and publishers, explained founder/CEO of SONGS Music Publishing Matt Pincus in a guest post on Billboard. As Pincus said, because songs like the "Harlem Shake" and agreements covering UGC content and Vevo videos have recently completely transformed so many aspects of the music industry for the first time in years, YouTube has officially become "the mainstream music business" and should thus be paying artists and publishers more appropriately.  
As he pointed out, there are billions of streams of music, whether a popular a capella version of a hit song or a short musical parody being watched by millions, yet no money is changing hands, even though a Multi-Channel Network (MCN) is distributing the videos.  
Pincus clarified what MCNs do and why they should be sharing the wealth:  "MCNs like Maker Studios and Fullscreen Media are aggregators of original content on YouTube. There are hundreds of them currently operating, garnering tens of billions of views a month. With backing from Google, Silicon Valley venture capital firms or large media companies, MCNs are distributing hundreds of hours of music related content and selling tens of millions of dollars of advertising, with almost none of it going to songwriters and music publishers."
As Pincus pointed out, MCNs act similarly to record labels by signing video creators to deals that give the MCN the right to produce, market and distribute content via YouTube. MCNs are snatching up content so quickly that they distribute almost any YouTube video that gets seen by a large audience. Even the media is starting to refer to them as "the next Cable Television," yet they are paying nowhere near what cable TV pays songwriters, etc. each year. And this could mean legal battles ahead.
Pincus went on to explain the difficulty artists and publishers will have trying to flag their unlicensed content on YouTube, since YouTube does not and will not flag MCN content, and most content can only be found by time-consuming manual searches for individual videos.
Similarly, Pincus stated that MCNs have not been great at actively pursuing licenses for broadcast music:  "Maker Studios signed a deal with only one major music publisher two weeks ago … Fullscreen Media, another leading MCN, has agreements with only two of the majors. Neither MCN has licensed more than a handful of independent publishers, and the terms of their agreements with majors have not been extended to the trade."
Pincus concluded, "Until then, herein lies the irony of the YouTube landscape: If a 6 year old kid sings a song and puts it on YouTube, the writer gets paid. If she's any good and actually obtains an audience, an MCN like Maker Studios — with $35 million in VC funding from Time Warner, the Murdoch family and others – will sign her. Then, the money stops flowing to the writer, whether the video stops streaming or not."
YouTube, Maker Studio and Fullscreen media were unresponsive.
(You can also check out the two-part Musician Coaching interview with Matt Pincus:  Songs and the Music Publishing Market.)