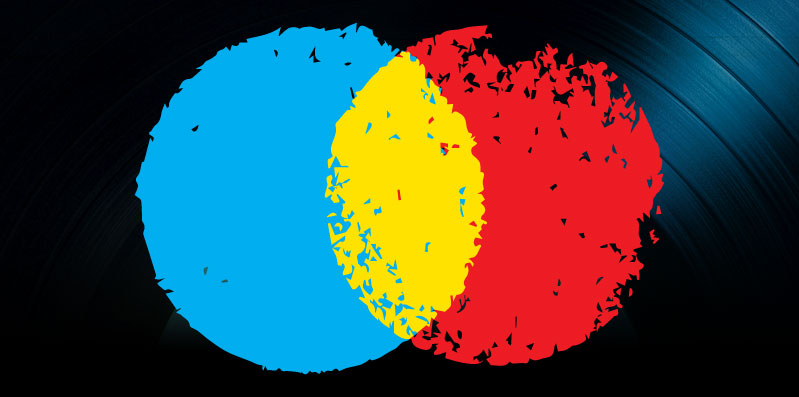 British Music Industry, Fair Trade Music and Music Composer News June 9, 2013
Industry experts discussed whether or not popularity of British music is declining worldwide. And a new global support organization for music creators that want to better understand the music business launched. Also, a new study showed that the total income of music composers has actually gone up in the Digital Age.  
Brit-pop:  In Decline?
Music fans' tastes are becoming more globally diverse as they turn to local music and music produced in their home countries, according to the results of a recent study reported by the Daily Mail and published in the Economic Journal. The percentage of the pop music charts occupied by British artists has been in decline since The Beatles and the Rolling Stones dominated during the British Invasion of the 1960s.
Joel Waldfogel, a professor at Carlson School of Management, University of Minnesota and his co-author Fernando Ferreira analyzed data from charts in 22 countries during 2001 and 2007 – representing 98 percent of the total music market. They discovered that Britain still has a strong presence on the charts, fans have begun to gravitate towards more of their own domestic artists.  
The project examined 23,000 artists and showed that in the 1960s, 30 percent of charting music was British. While British music received a boost in the 1980s thanks to Duran Duran and Wham!, its popularity has dropped overall. Dido and Robbie Williams were the only two recent British artists that made it to the elite list of chart toppers.  
Waldfogel and Ferreira found that American music has definitely grown in the 21st Century, but the Internet has been a huge help to musicians in small countries. American music now comprises 60 percent of the charts, going up from 40 percent in the mid-80s. And of the 31 artists that showed up on the charts of 18 countries simultaneously for at least one year between 2001 and 2007, 23 – such as the Backstreet Boys, Christina Aguilera, Eminem and Jennifer Lopez – were from the U.S.
The "superstars" list consists largely of American artists. But this economic project showed that fans have also been buying a lot of music by stars within their hometowns and indigenous countries. In the 1980s, half of music was bought by domestic artists; by 2007, that number rose to 70 percent. This increase can be attributed largely to MTV and the Internet, which together helped get exposure for smaller artists.
Waldfogel and Ferreira stated, "Some smaller countries actually benefit substantially in this global market, as they are able to achieve market shares that are sometimes two or three times larger than the relative sizes of their economies … Moreover, new technologies that lower trade costs do not appear to have a destructive effect on local production and consumption of music."
Waldfogel added that while many see MTV and the Internet as saturating the music industry and "killing diversity," the Internet has actually had the opposite effect:  "Overall, our findings suggest that concern about cultural domination by large economies – particularly the US – may be misplaced for music."
The study did offer some more good news for the British music economy:  The UK is one of only six countries with a music industry share that is greater than its GDP share, along with Sweden, New Zealand, the U.S., Finland and Canada. British music sales were 52-percent higher than its GDP share.
An article late last week on Billboard.biz confirmed Britain's continued high music industry share and gave a first look into what new digital technologies are doing for artists worldwide. In 2012, One Direction and Adele pushed British artists towards a record album sale share of 13.3 percent, the highest ever recorded. The BPI described the surge as "something of an invasion and noted that one in seven of artist albums sold last year were by musicians from the UK. The only artist to interrupt a British world's top-selling album in the past six years was Eminem, with 2010's Recovery.
BPI chief executive Geoff Taylor said that music is "fundamental to Britain's identity as a nation" and added, "As music goes digital, Britain has the potential to be even more successful, connecting instantly with fans who love our music wherever they may live. The time is right for government to back innovative businesses like music that can lead the economy back to growth."
Brand New Fair Trade Music Network Launched
The music industry made history last week when more than 25,000 songwriters and composers from 50 countries in Europe, North America, South America and Africa formed the Fair Trade Music Network, a new independent support group for music creators. A press release on Businesswire reported, "its immediate goal will be the championing of a set of Fair Trade Music Principles designed to ensure transparency, fair compensation, and autonomy for music creators in an increasingly complex and non-transparent music business landscape.
Founders call the group a "network of independent alliances," and it will not only act as an advocate for music creators, but also provide a set of resources about international legal and business information that affects songwriters and composers. Founding members include the European Composer and Songwriter Alliance (ECSA), Music Creators North America (MCNA), the International Council of Creators of Music (CIAM), the Pan African Composers and Songwriters Alliance (PACSA) and the Alliance of Latin American Creators of Music (ALCAM).
The group's first project will be the Fair Trade Music initiative, about which the group released the following statement:  "… more than any other sector of the music community, the songwriter and composer community has been hit the hardest by the catastrophic losses that have financially decimated the music industry since the beginning of the 21st Century. Our Network recognizes the drastic need for music creators to independently analyze the reasons for these devastating setbacks, devise solutions that benefit creators as the bedrock of the music industry, and advocate for the implementation of those solutions with our own voices. The initial result of this process has been the formulation of the Fair Trade Music Principles, which provide a framework for ensuring that music creators can survive and flourish in the future, to the benefit of individual songwriters and composers, consumers, and culture in general. It is those principles that we have come together to champion."
Principles of the organization include fair compensation, transparency, recapture of rights, the right of musicians to form independent music creator organizations and freedom of speech. The Network has already started to develop activities that will help it promote these principles, including advocacy in favor of a system of "exclusive assignment" of performing rights in musical works to PROs outside of the U.S., opposition to non-transparent, direct performing rights licensing agreements currently being exercised in the U.S. and support for stronger and more creative approaches to tackling piracy.
Alfons Karabuda of ECSA, Rick Carnes of the Songwriters Guild of America and MCNA, Eddie Schwartz of the Songwriters Association of Canada and MCNA and Lorenzo Ferrero of CIAM talked about the historic foundation of the new Network:  "Only a unified global music creator community can meet the challenges of survival in a fully internationalized music industry. It took many decades to accomplish the enormous task of organizing such a diverse geographic Network, but now having done so, we have embarked on a new course designed to ensure that the voice of the music creator is heard on every issue, loud and clear, throughout the world. We think for ourselves. We act for ourselves. And we speak for ourselves. We have many partners and allies, but ultimately, we take responsibility for our own futures. That is the new narrative, and it will be pursued in our own voice."
Artist Incomes Up in the Digital Age
A new study indicates that the net incomes of music composers have actually gone up in the last 15 years, in spite of the challenges attached to file sharing, announced Peter Suciu of redOrbit.com.
Music downloading has been a hot-button issue that has led to lawsuits, including Metallica's attack of Napster in 2000, which had them alleging that Napster was committing copyright infringement and violating the Racketeering Influenced and Corrupt Organizations Act (RICO). Of course, the lawsuit led to Napster's demise and forced music tech companies to rethink the business models for their music downloading and sharing services, which led to iTunes and the newest music streaming services, all of which have actually helped increase revenues.
The above are some of the discoveries within the doctoral thesis "Nothing New under the Sun – Essays on the Economic History of Intellectual Property Rights in Music." The thesis comes from the School of Business, Economics and Law, University of Gothenburg and reveals how the total incomes of composers within the music business have increased in the past 15 years.
Study author and researcher Staffan Albinsson said, "In 2011 their income from music streaming increased by 70 percent from the year before, and today downloads are generating more income than CD sales."
Research focused on Swedish stats from 1980-2009 and found that the music industry has definitely lost revenue courtesy of illegal downloading. But composers of the music have also seen great increases in their income during the same time period thanks to substantially-higher revenues from concerts, radio and TV. And these revenues have experienced even more explosive growth since 2010.
Spotify and other streaming music inventions have made a huge impact:  "The consumer can access a lot of material without breaking the law, and the rights holders are getting paid. There is no need for a discussion until next time new technology is introduced."
Albinsson also found that new technology has historically not been embraced by the music industry when it is first introduced, which almost always has claimed that technology will lead to lost revenue. The printing press, the gramophone, radio and cassette tapes all caused debate about intellectual property rights when they were first released.
Albinsson does hope that intellectual property laws will continue to get scrutinized in order to improve the landscape for music creators and fans:  "I'm convinced that different forms of intellectual property rights have different qualitative implications … The most illegally downloaded music is probably also the most expensive music to produce, and if the high costs cannot be recovered, this music won't be there to enjoy."