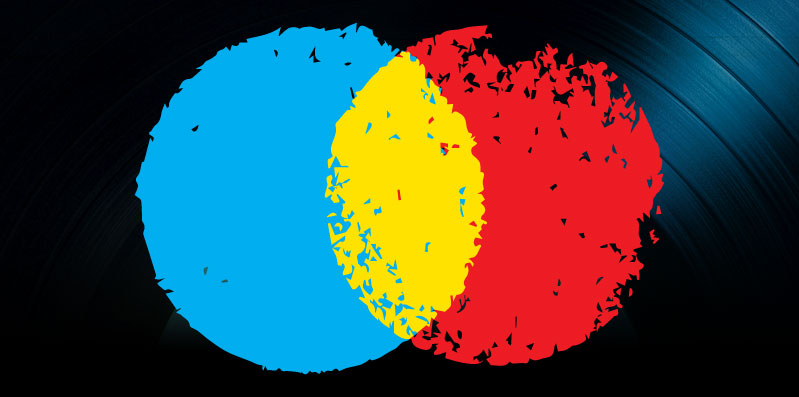 Atlantic Records Internship, Music as a Career and GRAMMY News June 23, 2013
A former major record label intern filed the first-ever unpaid internship lawsuit against a music industry business. And The Guardian examined how universities worldwide are preparing aspiring artists and music entrepreneurs for careers in the modern music business. Also, Austin's GRAMMY FutureNOW conference at the end of June was announced.
Warner Music Group/Atlantic Records Sued by Intern
Former intern Justin Henry filed a class-action lawsuit on June 17 against major label Warner Music Group/Atlantic Records in the state Supreme Court in Manhattan, reported CBS News and The Huffington Post for violation of the legal terms of an unpaid internship. Henry's is the only unpaid internship lawsuit ever to be filed against a music industry business.
Henry claimed that while an intern at Atlantic in 2007-2008, he was required to work full-time over eight months without pay, often for 10 hours per day filing, faxing, answering phones and fetching lunch for paid employees. According to New York State labor laws, unpaid internships must provide industry-specific training and mentorship, and employers may get "no immediate advantage" from the work provided.
Even though Henry is currently the only plaintiff in the case, his attorney Maurice Pianko said it was filed as class action, because there were likely others who had similar experiences that might want to join.
Lawsuits involving unpaid interns have also been filed in other industries. Last week, two former interns at W magazine and The New Yorker sued Conde Nast Publications for not paying them minimum wage. A similar lawsuit was filed against Hearst Magazines.
And a federal judge ruled last week on a film industry case, deciding that Fox Searchlight Pictures was in violation of minimum wage and overtime laws when it did not pay interns who did the same work as regular employees as well as low-level tasks requiring no specialized training on the movie "Black Swan" in 2010.   
Warner Music Group refused to comment on Henry's case.
Universities Offering New Paths into the Music Industry
Many universities worldwide are fine-tuning their programs to help aspiring musicians and music entrepreneurs establish long-term careers in the music business.
New highly-specializes courses and programs are teaching the art of songwriting, because good songwriters are always in demand, according to The Guardian. In 2007, Bath Spa University was the first in the world to create a master's degree in songwriting, and now the University of the West of Scotland (UWS) has created one as well.
Joe Bennett, dean of music and performing arts at Bath Spa said that reality TV competitions including X Factor and The Voice are perpetuating the fallacy that the music industry is desperately in need of great vocalists. The truth is, "[m]ost people in the industry have plenty of vocalists in their contact books. What the industry is desperate for is amazing songs … Maybe you can't teach it, but you can create a climate in which people can learn it. By listening to a lot of songs and a sort of geeky analysis of the way they are constructed you can build up an arsenal of songwriting weaponry."
The MMus songwriting course at Bath Spa, offered full-time over one year or part-time over two years draws in some recent music graduates and others who are already working in the music industry. Most play an instrument, but this is not required. Bennett said great songwriting is often not about technical training: ""The art of songwriting doesn't even require the ability to read music … It's the talent of recognizing great hooks, great lyric ideas and beautiful shape in melody."
In September 2012, UWS started its MA in songwriting performance program under the guidance of songwriter, performer and radio host David Scott. Students in the program get to work with agents and artists looking for quality songs as they are recording albums and choosing new live material. Scott said, songwriters can earn a solid, dependable living:  "Most have portfolio careers, writing songs they are passionate about and writing for television or film or advertising campaigns. Many also get involved in community songwriting workshops."
The UWS program also offers important lessons about creating income streams, but the focus is on the art of songwriting.
Bath Spa University master's in songwriting students and siblings Maryann and Michael Tedstone are the first to find real-world success with their degree. They have been employed by up-and-coming singerTabatha Pegg to write songs that will help her move up in the charts.
Maryann, 42 was trained at the Guildhall School of Music and Drama in early woodwind and Michael, 30 plays keyboard and guitar. They have been taking the MMus course course part-time over two years while writing music for artists at Warner and Universal as well as for Pepsi commercials and for television. The two are the founders of Manike Music, a composition studio based in Leicester. They originally took the course in order to get academic accreditation for the work they were doing, but found themselves in demand writing for pop artists.
Maryann said, "The course has been incredibly effective … It has helped us with our television and film work, something we had not anticipated, and we have also started writing pop music. We are composing songs for Tabatha, producing and rehearsing with her. I don't think we would have done that if we had not joined the course."
She added, "We enrolled because we wanted academic recognition. We ended up gaining new skills and inspiration."
On the business side, new industry-specific MBAs are also cropping up at schools around the world, indicating that success in the music business is requiring more specialization than ever before. The Guardian noted that new MBA programs show that there could be a "science of management" in any sector.
Matthew Higgins, senior lecturer in marketing and consumption at the University of Leicester said, "There is so much supply in the market for general MBAs that management schools are seeking to attract students through variation and a neater fit."
The new MBA for the music industry offered by the Henley Business School has been very surprising to many business and marketing experts, considering the school's reputation for offering traditional programs. Music industry executive and entrepreneur Helen Gammons convinced Henley to put together the program and gathered a roster of renowned music industry executives to sit on the steering committee as courses were created.  
Gammons stated, "The music industry is at a turning point … It works with hi-tech companies, social media and all kinds of sectors. Industry sales may be declining, but business opportunities are increasing. We take experience from other industries and contextualize it back to our industry, seeing it with fresh eyes."
U.S. rapper and five-time Grammy winner Malik Yusef heard about the program and got in touch with Gammons to connect him with students who might help him with a new business venture. The student sent to assist was eventually hired by Yusef as an executive vice president.  
Conference Addressing Fate of the Music Industry Announced  
Members of the music industry will be at the W Hotel in Austin to talk about the current state of the business and the challenges brought on by the Digital Age on Saturday, June 29 for the GRAMMY FutureNOW conference.  
Musicians in the 21st century are facing significant challenges thanks to new media and the millions of fans around the world that are exposed to music through an endless supply of digital platforms. Hosted by The Recording Academy Texas Chapter, FutureNOW consist of a series of panel discussions that address issues such as digital revenue streams, the role of technology in the music industry, and an overall state of the business of music.
Discussions will include "Micro Pennies from Heaven:  The Battle Over Digital Revenue Streams Continues," led by former Executive Director of SoundExchange and current consultant at Kobalt Music Publishing John Simson and BMI executive Michael Drexler. The panel will talk about how artists and songwriters can make money from new media.
"Digital Revenue Streams Part II:  The Next Great Copyright Act" will be facilitated by Lee Knife, Executive Director of Digital Media Association and Sr. Vice President of the National Music Publishers' Association (NMPA) Jay Rosenthal. This panel will dissect the politics behind music policies and law.
Admission to this conference is free for Voting, Associate and GRAMMY U members of The Recording Academy.