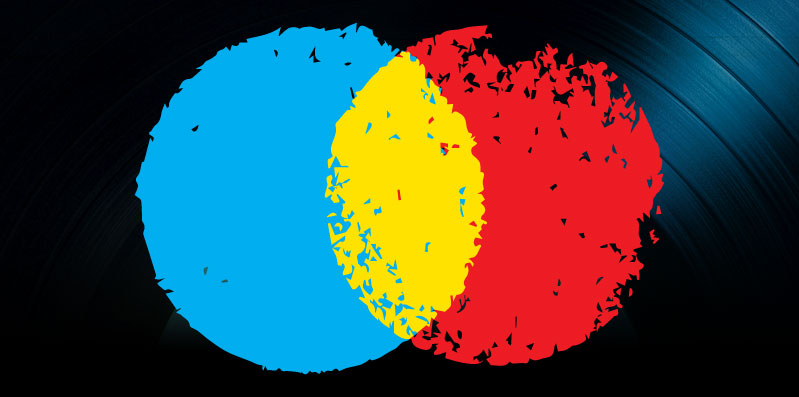 Yahoo! Music, Sony, Universal and Metallica News, May 26, 2012
News this past week stressed the seismic music industry shifts of the past decade as experts analyzed why the Yahoo! Music service is booming and explored Sony's increase in market share and its implications on the hotly-contested EMI deal. Also, Metallica members talked about their struggles to stay afloat in the current business climate.
Yahoo! Music Thriving Under the Radar
Yahoo! Music is enjoying 27 million monthly U.S. visitors despite massive industry changes; yet, this success seems to be escaping the attention of artists and music executives, according to a recent article on Billboard.biz. While the company got some negative media coverage recently when it lost some major executives, Ken Fuchs, the president overseeing sports, entertainment, music and other verticals claimed the recent changes will not affect Yahoo! Music.
And to which factors does he attribute the success of the service? Fuchs stated that it is a combination of brand alignment, the availability of robust emerging artist services, mobile services and the company's focus on breaking original ground:  "[The recent staff change] certainly doesn't affect our mission and our ability to continue to build on creating a great voice on breaking news and original programs." He added that Yahoo! is "ramping up in video programming," which includes interviews, video series and live and on-demand concerts.
In April, the site enjoyed 171 million unique visitors in the United States, declared a report from comScore. And Fuchs said that its popularity has been building excitement among music fans both on and offline, which has helped the service direct traffic around its diverse offerings, or, as Fuchs stated, "the water-cooler events that create conversation and create context for that conversation. It could be a big concert. It could be breaking news."
Major artists account for a lot of the traffic. Whitney Houston's funeral was among the top 10 live streaming events in Yahoo's history. And the Clinton Foundation Concert, which saw performances by Lady Gaga, Bono and Usher had more than one million live streams at the time of broadcast and has garnered well over 20 million video streams and 13 million content interactions since it aired. The popularity of these events has brought brands like Nissan and Unilever into the fold to sponsor genre-specific major events with big artists.
However, Fuchs stressed the growing popularity of Yahoo! Music can also be good for emerging and independent artists, because the focus of the service is always on "music discovery:"  "We try to do it in a fairly intimate way, through strong editorial, access to artists and, more and more, original programming and live performances that create a very unique canvas to perform and interact with their fan bases."
Yahoo! has also introduced several products across its different platforms that could significantly add to the strength of its music service. One is the Yahoo! "Social Bar," a social media interaction tool that has been downloaded by over 68 million and sees about 40 million monthly users. The "IntoNow" mobile app could also help Yahoo! better serve music fans and artists by informing Yahoo! of music listeners' preferences. It tracks the shows people watch and delivers this information to Yahoo! so they can shape their programming. Fuchs said it works similarly to Shazam and SoundHound:  "You can be watching a football game or CNN or a live concert and it will understand and pick up the signal regardless of what's coming out of you TV and drop into an experience where you can get more information, you can interact with friends around that show … It allows the user to get deeper, especially around big events like concerts or sporting events or the Grammys."
Above all, Fuchs continues to hope that Yahoo! Music will continue to grow by giving consumers what they want musically:  "We believe in being able to extend our experiences across screens and scale. So whether it's a concert with the National and Bob Wier that's fully available across all screens, or it's the Clinton concert or breaing news, we don't really care where you're accessing it from, we want you to be able to access it."
Sony vs. Universal:  Who Will Win the War for Top Tracks?
Although the spotlight is currently on the EMI deal, with many industry analysts and critics scrutinizing the fairness of Sony Entertainment's and Universal Music Group (UMG)'s takeovers of two divisions, no one seemed to notice Billboard.biz's report that Sony overtook Universal in U.S. market-share rankings over a month ago until this past week. And the experts at Billboard stated this is because those in the music industry fretting over the potential deal might be picking the wrong battle.
Sony surpassed UMG in year-to-date album market share including track equivalents in the first week in March. It also held the #1 spot during the month, only relinquishing control in the final week of the first quarter, ending April 1. Recent figures from Nielsen SoundScan reported that UMG's market share for music albums is 30.35 percent, vs. Sony's 29.14 percent, which contradicted numbers from SounScan, which reported the two companies were even closer, at 29.98 and 29.36 percent, respectively.
Despite the on-going battle for market share between the two major labels, critics continue to focus on the EMI merger, which still has an uncertain outcome, as no final decisions have yet been made by trade commissions. They have failed to notice the race between Sony and UMG for top spots on the charts, which many feel could provide important insights into the future of the label system.
Billboard stated that whether Sony or UMG will ultimately grab more market share likely depends on album release schedules. Many analysts are banking on Adam Lambert's "Tresspassing" to put Sony over the top, even though that album has not had as many weekly scans as other #1s before it. Sony has some big releases coming up, including albums from One Direction, Usher, Kenny Chesney and R. Kelly. And these releases, on paper, look stronger than the releases on the UMG side, who will only have Justin Bieber's "Believe" and Maroon 5's "Overexposed," both going on sale in June.
However, analysts at Billboard noted that which company wins the market share for albums has become less of a focus than which has put out the most popular individual tracks. And a look at the popularity of albums has seen Sony on top almost every single week this year so far. But UMG has been the winner when it comes to individual tracks through this past week:  32.66 percent vs. Sony's 25.89 percent. If Sony wants to win the war, it will have to keep a steady schedule of strong individual track releases.
Metallica:  Touring to Stay Afloat
The dissolution of the former business models within the music industry as it makes way for new income streams has seen even big bands like Metallica working harder for a buck, according to an article in Rolling Stone, reported by Classic Rock magazine.
Metallica guitarist Kirk Hammett stated that, while the band used to be able to take a few years off after a big album release and accompanying tour, thanks to dwindling music sales and royalties, members now have to be on tour almost constantly to stay afloat:  "The cycles of taking two years off don't exist anymore. We were able to do that because we had record royalties coming In consistently. Now you put out an album and you have a windfall maybe once or twice. But it's not the way it used to be – a cheque every three months."
He said that he believes Metallica and other big and small artists have had to get more creative than ever in the past few years when determining different income streams that will pay for future projects and necessary growth as musicians. All Metallica's recent merchandise sales on the road together paid for their new recording studio. And even though Hammett and his band mates calculated that they will likely only break even at the big Orion Music Festival in June, they are optimistic about future opportunities:  "We basically take funds from wherever we can. This is a real luxury, but great things come out of this."