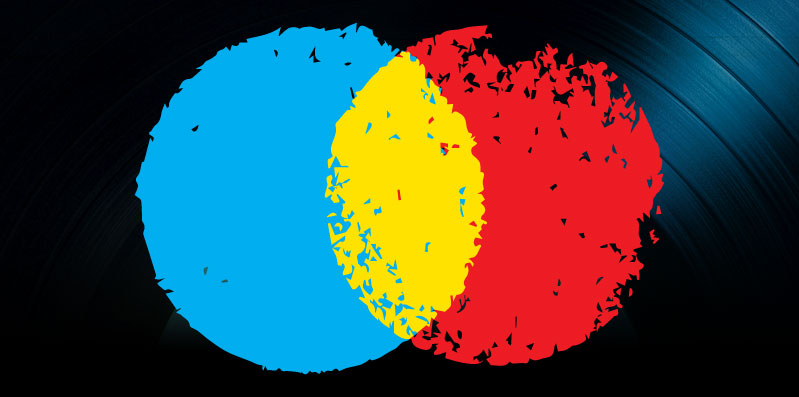 Trent Reznor, Continued Industry Growth and EMI News, February 4, 2012
This past week, the music industry was focused on whether new business models would create growth, as Trent Reznor discussed focusing on music in film and some predictions for the future of the industry with TuneCore, and a new professional study was released about overall profitability of the music business going forward. Also, the Chairman of Warner Music Group (WMG) voiced his objections to the EMI Group acquisition during his last day on the job.
Trent Reznor:  Scoring for Films and the Shifting Music Industry
Trent Reznor talked to CEO of TuneCore Jeff Price last week about his successful shift into writing music for films and where he sees the music industry headed in the future.
In the TuneCore blog, he first discussed his growth as an artist over the years and why it was important for him to identify his strengths and weaknesses as an artist through trial and error in order to find a "truthful" voice that would help fans connect with his music:  "… I've kind of tried to be editorial about my own writing skill set – what I'm good at and what I'm not so good at. And I've focused in on some things that I don't feel I'm very good at. I'm not good at telling a story. I'm not a Paul McCartney, or a Tom Petty … that can write a story about somebody else. I've never really tried it [publicly], and when I've tried it privately it feels disingenuous.
… I started writing by just opening up a journal and there were words that were truthful because they weren't meant to be lyrics, and that had a sense of integrity to it that I could tell felt real. And that became kind of a template for me to a) stay sane and get this out of my system, and b) I thought that taking some of this ugliness that was bottled up inside me and channeling it into something that had some degree of beauty to it at times, felt like 'Wow, I've found my voice.'"
And how did Reznor break into scoring films? It didn't necessarily come easily at first, as he does not necessarily consider himself a "real composer." And the process of scoring The Social Network (for which he won an Academy Award) was far different from the process he (and his partner Atticus Ross) used for The Girl with the Dragon Tattoo. However, he tried to bring what he learned about his own personal skill set as a musician into the experience:  "…I find that if I can emotionally relate to something about it, I can turn the faucet on, and ideas come out. If I feel like I have skin in the game, if I feel like it's… if I'm a part of it, then I tend to find that I have to get out of the way and just let the ideas and music come out."
It's one thing to say, 'Music has a big impact in a movie. It really manipulates how you feel.' I understand that concept. But to see … a movie that I'd seen a few times now, without any music, transform into something that felt much darker, or weightier, or more vulnerable? It was really fascinating to witness firsthand and be a part of."
Reznor has lately been touted as one of the innovators in the "new music business" who has managed to find a unique business model that allows him to continue to experiment with his art while still working consistently and seemingly effortlessly. Still, he sees a "tough road" ahead for him and other DIY artists, though he is still optimistic:  "… I think we are in between business models. It felt clear to me that labels didn't know what they were doing back then … We didn't go, 'Let's go with an indie label," which has the same business model … We went direct from us … The label's me and my manager, as loud as I can shout on Twitter or anywhere else.  And you realize the shortcomings of that, that you're only as loud as people that want to listen to you.
… I'm not disenchanted by things. I think in a lot of ways it's the wild west right now, and it's wildly exciting, and it's interesting when something's been disrupted this greatly, the record business. There's limitless potential, but it also requires a lot of effort."
And according to Reznor, re-building the music industry is going to have to center around really understanding what the fans want and finding an infrastructure that will solidly support artists' rights:  "I think the promise, and what I would hope more than anything, is that when we get to this new business model, whatever that is, on the record label side and also on the publishing side, [is] that somebody is strongly speaking up for artists' rights when that starts to get figured out. And that in an age of potential transparency, that the actual content creator has a seat at the table, and it's not ALL the things glomming on to it that are carving off their parts.
What I consider, from a consumer point of view, the next good business model, the next thing that makes sense, is if there were mass adoption of music subscription services, like Spotify. I think in an age of broadband connection being everywhere, everyone having powerful computers in their pockets, this sense of … normal people feeling comfortable with the idea of the cloud and having all the music available in the world available to you at your fingertips, anywhere you want it all the time, that's pretty cool.  That requires some education on the part of those companies, to help people to understand what that is."
A New Study Shows, "the Sky is Rising" in the Music Industry
Industry expert and TechDirt blogger Mike Masnick shared the results of a new professional study of music industry growth in a presentation at the midem music festival last week. And the news seems to be promising:  "Contrary to the dire warnings of the legacy entertainment industry players, the market is booming, with even greater content choices for consumers, more options for creators, and many more opportunities for smart businesses and artists to make money."
Masnick's presentation revolved around the release of a new research paper put together by TechDirt and sponsored by CCIA and Engine Advocacy. The paper examined the real state of the music and entertainment business and more realistically looked at some of the numbers behind "doom and gloom" reports about the death of the industry that continue to make the same cynical statements about "cheap" consumers, paltry returns for artists on digital sales and why new laws need to be created to prevent a complete implosion.
As Masnick argued, an honest look at the numbers shows that "the overall entertainment ecosystem is in a real renaissance period … the industry is growing both in terms of revenue and content." The report was split into video and film, books, music and video games and showed that during the last decade, all four segments have actually showed significant growth and opportunity. The amount of content produced in each area has grown at an astronomical rate, revenue has grown and, despite rumors of consumers just wanting everything for free, these consumers have actually continued to spend more of their income on entertainment – 15% more in the period from 2000 to 2008.
What were some of Masnick's other key points? In the past decade …
Employment in the entertainment industry rose 20%, with indie artists seeing a 43% growth in employment opportunities.
The overall entertainment industry grew 66% in the period from 1998 – 2010.
Consumers are in the middle of an "age of abundance" when it comes to entertainment. More content is available and in many more ways than before.
Content creators are currently in the midst of an "age of amazing new opportunity as, in many cases, old "gatekeepers" have disappeared. A huge number of people are making money from creating content – with much of that content coming courtesy of new tools that have allowed artists to use the Internet to create, promote, distribute and monetize works.
Masnick admitted that there are significant challenges, including the Internet itself:  "the Internet has eaten away at some traditional means by which these businesses made money. But, as the data shows, there is more money going into the overall market, more content being created, and many new ways to make money. That shows that there is a business model challenge – and a marketing challenge – but much more opportunity in the long run."
He concluded that the major challenge will not be to respond to a business that is getting smaller, but to figure out how to "route around existing structures" in an industry that has actually expanded significantly.
More information on this study can be found on the TechDirt blog and in Forbes.
Out-Going Chairman of WMG Edgar Bronfman Against EMI Acquisition
Edgar Bronfman, Jr. stated he was strongly opposed to Universal Music Group (UMG)'s acquisition of EMI Group, according to an article published in The Wall Street Journal. At the D:  Dive into Media conference on his final day as Chairman of WMG, he said he was concerned that bringing EMI on board "would create what I call a super-major that would control not only the future of recorded music but the future of all digital media."
He added, "I think it's dangerous, I think it's problematic and I think it's got to be stopped … It does strike me as hubris particularly for Universal to think it's going to be easy to buy EMI, and frankly to think they can buy EMI at all."
According to Bronfman, WMG has plans to lobby against the upcoming merger, both in the U.S. and abroad. However, a senior Universal Music executive who listened to Bronfman's statements declined to respond, claiming that only an official spokesperson for UMG – who was not present at the conference – was permitted to make a statement. And the spokesman was traveling and unable to be reached.
Once combined, Universal and EMI would control 40% of the worldwide music market. Bronfman stated that this would give the mega-company the power to establish terms for new online music services and other companies and would greatly decrease artists' options for earning income.
When criticized for voicing his objections merely because of a "sour grapes" situation – since WMG lost out on a bid for EMI – Bronfman stated that had nothing to do with his analysis, especially since a partnership between Warner and EMI would have resulted in a smaller market share than Universal currently has by itself.
January 31 was Bronfman's final day as chairman of WMG, though he will continue to serve on its Board of Directors. He was appointed CEO in 2004 as the leader of the investment group that bought the company from Time Warner, Inc. He also led the company's push to acquire EMI.
Universal won EMI in an auction, settling on a price of $1.9 billion and agreeing to be responsible for meeting any regulatory conditions. The deal is set to close before 2013.