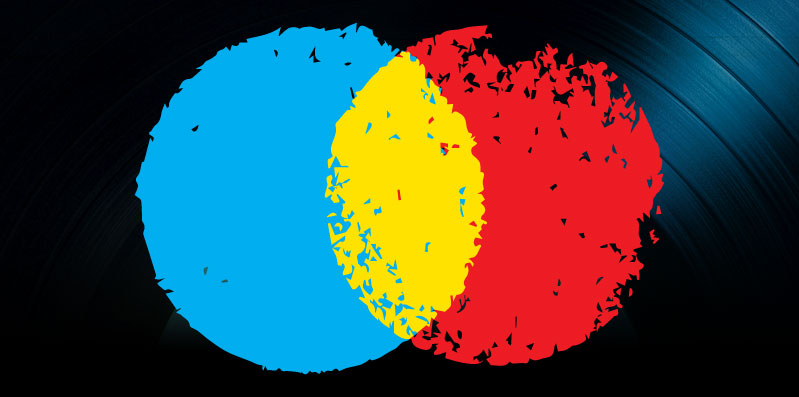 Spotify, MySpace Music Player and Kodak News
This past week, comments from label heads and other industry executives in the wake of the Grammy®s seemed to indicate streaming services are a necessary evil for artists' success. And MySpace's new Internet radio player rejuvenated interest in the social networking site. Also, analysts noted that Kodak's recent demise may provide a glimpse into the future for the music industry if it fails to embrace new technologies.
Could the Industry's Resistance to Digital Streaming Be Futile?
Artists' and labels' boycott of music streaming services like Spotify – which recently reached 3 million subscribers – and Rdio could actually be detrimental to their continued success going forward. As a result, many label executives are starting to change their tune about the importance of participating in this relatively new digital music venue, according to an article published in the Financial Times.
Adele – who won six Grammy® awards last week and has sold 17 million copies of her album 21 worldwide – was particularly under scrutiny as one of the small number of very well-known artists refusing to put music up on streaming services because they fear their presence on "free" sites might detract from digital and physical album sales. And Spotify's criticism of those that refuse to adapt to the changing music landscape seems to be rubbing off on some music company chiefs.
Until recently, Warner Music Group (WMG) was one of Spotify's more vocal opponents. But Spotify's rise to the top as a global music subscription service, even chief executive Steve Cooper has admitted it may be time to embrace it as a necessity for artists:  "Streaming services are coming on strong." Even though they still comprise under 10% of total digital revenue for the music business, he admitted that their explosive growth rate indicates "you will eventually see those lines cross."
Spotify's chief content officer Ken Parks stated that the negative attitudes of Adele, The Beatles and others who have refused to adapt to the new streaming models are in the minority, but have just made headlines because they are high-profile artists:  "The vast majority of artists and their labels are behind this model." And Universal Music Group (UMG)'s digital president agreed last month that those who have said Internet music streaming is "cannibalizing" the industry have no real basis for their argument and are just resistant because of a fear of change. His comments were a reaction to official reports that stated digital music revenues had increased in 2011, breathing new life into the industry after almost a decade of floundering.
Proponents of Spotify and other services  are not denying that the pay-out per track is less for artists than what they can earn on iTunes and digital music stores. However, the growth of the space has already been so significant that experts are foreseeing much bigger payouts as time goes on and the number of listens rises. And increased label and artist support will only help this growth, as it has already helped transform several subscription music streaming sites into global businesses. Rhapsody, the first subscription music service recently acquired Napster from Best Buy and finally launched in the UK and Germany. And after finally gaining support beyond its home country of France, Deezer has launched in countries across Europe and Latin America in the past few months.
Rhapsody president Jon Irwin said he believes the industry is starting to embrace streaming because technology – particularly mobile technology – has improved so quickly and business models are finally starting to clarify:  "In the last couple of years, technology moved to the point where smartphones and networks make the product experience so powerful … Two and a half years ago, there was no mobile access." Because so many services are now offering the same prices and content, Irwin and others believe packaging and presentation are going to be key to increasing a particular service's popularity.
And artists are going to need to reach out to fans by being stream-able if they want to keep them engaged. Independent music analyst Mark Mulligan forecasts that there could be an agreement reached between holdouts like Adele and streaming services if they implement "windowing, where albums' releases are staggered across different services." Former streaming holdout Coldplay tested this out by releasing Mylo Xyloto physically and on iTunes in October, then making it available through Spotify, Rdio and Rhapsody in early February. According to Mulligan, "The relationship between streaming and the download could be the same as radio and the CD. Radio cannibalizes sales as well … But artists get many multiples higher on Spotify per play than they get on the radio."
Parks reminded critics that iTunes was also initially opposed by huge artists, including Radiohead, when it arrived on the scene in 2003:  "We are obviously pursuing a model that changes the way the industry and artists have done business for over 50 years … That kind of thing can be difficult to do."
The MySpace Music Player:  Bringing Back Internet Radio
Nearly-forgotten social networking site MySpace managed to rope in over one million new registered users thanks to its new music player, according to a press release issued last week and reported by Billboard.biz. The service debuted on December 19 and brought the site beyond 25 million registered users.
The new music service provides access to a catalog of 42 million songs and has a recommendation engine that can be integrated with Facebook. While MySpace credits its acquisition of new users to the music player, many analysts claimed the fact that the site finally integrated with Facebook probably provided just as much help. App usage numbers reported by AppData.com showed that from early January to early February, usage of MySpace's Facebook app rose from 900,000 monthly users, to 1.6 million monthly users.
MySpace's move to Internet radio puts it in competition with other sites like Spotify and Rdio, which could provide it with a big challenge as both are more experienced in the streaming space. However, the fact that MySpace is a social network, an entertainment site and a music service bundled into one and not just purely a play-on-demand site will likely give it an advantage.
Aside from Internet streaming services, the site will also be competing within the Internet radio space, going head-to-head with Pandora, Clear Channel's iHeartRadio and Hype Machine. Internet radio could be a good avenue for MySpace to take because it has lower barriers to entry than other models, and because radio is still the most easy-to-use, universal medium for music fans; they still spend more time listening to radio than to on-demand music.
The Fall of Kodak:  A Lesson for the Music Industry
Kodak's recent bankruptcy should be seen a lesson for the music industry, according to a recent Billboard piece that points to a Knowledge @Wharton article. It provides a glimpse into the consequences of not adapting to technological change and provides some insight into what might happen if the music business fails to evolve, embrace digital technology and abandon some of its outdated business models.
131-year-old company Kodak filed for Chapter 11 bankruptcy protection on January 19 after a  steady demise that began full force in the late '90s. Last month, it reported almost $6.8 billion in deficits. But how does such a long-standing company fall? It has tried to respond to changes within the industry by expanding into the world of digital picture frames, digital cameras, video cameras and printers and building an online picture-printing business. However, it still has had to close manufacturing plants, processing labs and has laid off tens of thousands of employees since 2003. And despite attempting to stay up with new technologies, it was resistant to truly changing its focus to meeting the new needs of its customers by developing entirely new products, instead focusing on trying to find new uses and improvements for its existing products.
As stated by the Knowledge @Wharton piece, these issues should sound familiar to those within the music business. Music companies have just experienced a decade of layoffs and a completely changed retail environment, thanks to the rise of digital music. And they are being asked to abandon age-old business models in order to satisfy music fans and continue to give artists and others a viable way to make a living.
While there are similarities between Kodak's problems and the problems of the music industry, there are also differences. Kodak's products were supplanted by new products, whereas "legacy music companies" will retain the rights to the product fans want, which is the most popular music. However, the music industry will still have to change from within or the companies that refuse to evolve will be overtaken by new companies that will be formed in order to fulfill the needs of the modern music consumer.
Many experts point to the fact that evolution is actually happening. Physical distribution (which is the pat of the business that is arguably the most changed) has been completely transformed, prices have dropped and different packaging has helped keep CD sales strong as the digital market grows. Many record companies are diversifying to accommodate the shift to digital and latching onto sponsorships and other opportunities. However, experts still wonder, when looking at what happened to Kodak (who did try to change) what will give the music industry a better outcome than Kodak. The answer could be in leadership:  "… Entrenched leadership often finds it difficult to break old patterns that once spelled success. Kodak's history shows that innovation alone isn't enough; companies must also have a clear business strategy that can adapt to changing times. Without one, disruptive innovations can sink a company's fortunes – even when the innovations are its own."