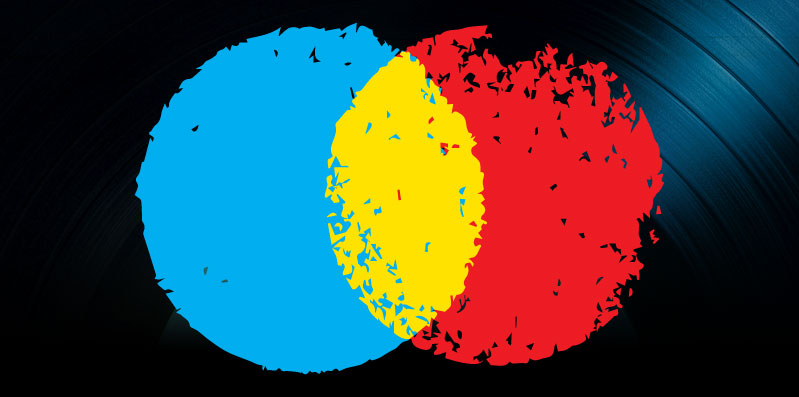 Music Business News, January 28, 2012
Last week, new theories surfaced about the real impetus for the Megaupload shutdown as further details about the recent arrests emerged. And two Mötley Crüe members weighed in about the oddities of the modern music business and what artists can do to succeed. Also, Grammy® winner Ne-Yo joined Motown as an A&R executive with hopes of reshaping its artist roster and making music a more unifying force.
Megaupload's Fall May Not Have Been about Piracy
The dramatic shut-down of Megaupload and arrest of its founder Kim "Dotcom" last week may not have entirely been about piracy, according reports in a variety of publications, including TechCrunch and Time magazine. The move by the U.S. Justice Department could have been part of a plan initiated by the music industry to protect itself from the ramifications of Megaupload's soon-to-be-released, disruptive music store and DIY artist distribution service.
Plans for the "Megabox" service were first released by TorrentFreak in December. While the service was still in beta, listed partners included 7digital, Gracenote, Rovi and Amazon. And Megaupload had launched a marketing battle against major music industry groups, including the RIAA and the MPAA, who showed Kim Dotcom in an anti-piracy film. The site had also sued Universal Music Group for blocking its YouTube campaign featuring a variety of major recording artists singing its praises.
But many sources speculate it was actually the impending launch of Megabox that added the most fuel to the fire, as Dotcom himself had described the service as a major iTunes competitor. Megabox had plans to offer free premium movies via its "Megamovie" site, which, along with its many music streaming and services to artists would have moved it from being a mere digital locker site to being a major transformative device for digital content.
Megabox had outlined a model that would allow unsigned artists and any other unattached content creators to sell their works through the site and pocket 90% of their earnings. Artists would have also had the option to completely give away songs and still be paid for them through a "Megakey" service. According to its founder, Megabox had potentially discovered way to get around the labels, RIAA and the entire music business.
And due to Megaupload's gigantic size, popularity and support by some potentially influential musicians, it may have been able to succeed where other services have not yet been able to legally. According to a report by Time, the rapper (and superstar Alicia Keys' husband) Swizz Beatz was officially listed on the Megaupload website as its CEO just prior to its shutdown. While he hasn't been implicated in the lawsuit, and experts speculate this title was just a vanity title that emerged as part of the celebrity YouTube campaign, his presence further supported the site's reach.
Before it closed last week, Megaupload was the 13th most visited site on the Internet and made up 4% of all global Internet traffic. It had 180 million registered users, 50 million daily visitors and was already a service many artists trusted to distribute their digital content. Megabox was set to monetize all this and pass on a majority of its earnings directly to artists. Kim Dotcom and a handful of other executives have been charged with racketeering, money laundering and multiple counts of piracy.
Vince Neil and Mick Mars:  Where is the "Weird" Music Industry Headed?
Mötley Crüe singer Vince Neil and guitarist Mick Mars each discussed the current music industry climate this past week and talked about how artists can find success.
According to Neil, the music industry is vastly changed since his band first found fame in the '80s, and the many places artists now have to focus in order to be seen presents major challenges:  "… There are so many different outlets for music now. Thirty years ago, you had MTV; everybody watched MTV and everybody saw your video. There was one place to go; now there [are] thousands of places to go … it's just harder to get everybody to look at you at the same time."
He also said that there is not much that is "secret" in today's business. Social media has given fans the opportunity to get closer to their favorite artists:  "I think with all the social media everybody pretty much knows everything. What you're doing and where you've been and where you're going."
And Mick Mars stated that today's bands are going to have to come up with new methods for delivering music to their fans, because the music industry is "getting weird:" "I think the future will have to see bands put together really cool packages that will be worth it for people to go see."
Mötley Crüe begins a Las Vegas residency in February. Though Mars admitted he would rather be touring than staying put, he admitted he feels  hopeful that the residency will inspire other artists to start their own residencies and open up the industry to new ideas:  "I know it is a cool thing we are doing, and that we are probably going to make this possible for other bands to do the same thing. I don't know if we are planning on doing more of this type of thing or not. We are going to have to check it out and see."
Ne-Yo Named Senior VP of A&R at Motown
As recently-appointed A&R executive at Motown, 32-year old, award-winning artist Ne-Yo hopes to help the industry and music fans revert back to a united front, according to a report by Fox News. The Grammy® winner's new title was announced by Universal Music on January 25. He has multiple hits as a solo artist and has written huge songs for Rihanna, Beyonce and others.
While Motown has its roots in black music, this type of music originated as art that could appeal to everyone and unite fans. And Ne-Yo said that he hopes to return to this idea in a music industry that he believes is becoming increasingly segregated:  "I want to get back to a place where everybody's listening to the same thing no matter what race, color, creed you are …Now there's music that's specifically for black people and there's music that's specifically for white people, and I feel like the essence of … music is lost when you do that."
In his new A&R role, he hopes to bring artists to the label that are deeply talented but also willing to work. He wants to focus on those who are driven to be working musicians, not just "one-hit wonders:"  "I definitely plan on making sure the people I bring to the industry are going to be an asset to the industry as opposed to a liability … It's more than 'She looks good in  a short skirt' or 'He looks good with his shirt off' – it's about somebody that has talent."
Ne-Yo is set to release his fifth album in summer, 2012 and will be moving over to the Motown Records label himself from Island Def Jam, also a subsidiary of Universal Music.