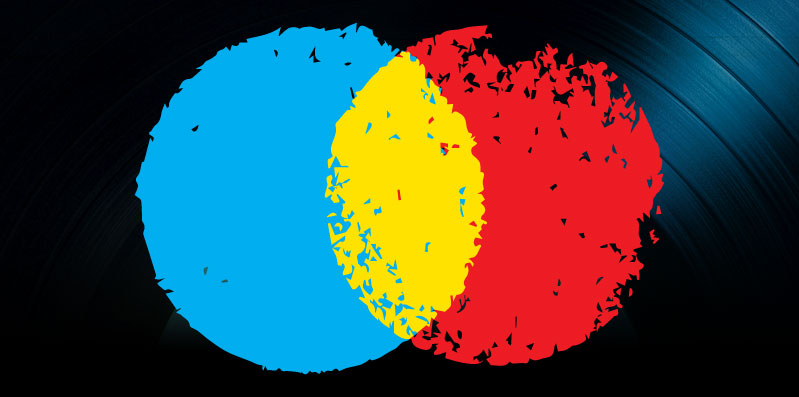 Hadopi, RIAA and EMI News, February 25, 2012
Major music industry changes and progress were highlighted last week as France reported on the impact of its radical internet anti-piracy policies over the past few years, and the RIAA contested claims by experts about positive industry growth. Also, analysts said they expect protests against the EMI split to hold up the final approval of regulatory agencies at least one year.
Has France Cured Piracy?
France's controversial experiment to end digital piracy has already brought about major results, according to reports released in The New York Times. Two years ago, France approved new laws that would harshly penalize copyright violators, even cutting some off from the Internet, and the first offenders went to court last week to face the music.
Studies have shown that the French "three-strikes law" – which, like SOPA and PIPA has been welcomed by the struggling entertainment industry and despised by those that see initiatives of this type as a form of censorship – is administered by an agency in France called Hadopi and is already having a positive effect. Piracy has dropped sharply in France, the country's digital sales are thriving and music industry revenues have started to stabilize.
According to president of Universal Music France Pascal Nègre, "I think more and more French people understand that artists should get paid for their work … I think everybody has a friend who has received an email [warning them about the penalties for piracy]. This creates a buzz. There is an educational effect."
Despite marked progress, many within France still oppose the law, and its advocates are concerned it will come under fire if a new president is elected. Current President Nicolas Sarkozy was responsible for implementation of the "three-strikes law." But his opponents are starting to piggyback on the movement in the U.S. that recently brought down two U.S. congressional bills and protest against an international copyright treaty.
In the past two years, Hadopi has sent 822,000 email warnings to suspected offenders, followed by 68,000 second warnings through registered mail. Now, 165 cases are in the third stage, and offenders are facing potential fines of almost $2,000 apiece as well as loss of their Internet connections for one month. And the secretary general of Hadopi, Éric Walter claimed that the low number of three-time violators provides proof that this education-based policy works:  "Our work is to explain to people why piracy is a bad thing and why they should stop … When the people understand that, they stop. Of course, some people don't want to understand. Then we have to transfer their dossiers to the justice system."
A recently-released Hadopi report showed file sharing had dropped significantly in France during the past two years. And another study commissioned by Wellesley College and Carnegie Mellon university showed that France's policies could actually be responsible for the rise in legal downloads from the Apple iTunes store. iTunes sales were significantly stronger in France than in any other European country from the spring of 2009 to mid 2011. The study further made its case by noting that musical genres considered to have very high piracy rates, like hip hop, rose far beyond those of low-piracy genres like Christian and classical. Researchers concluded that Hadopi brought about an additional €13.8 million a year worth of iTunes music sales in France:  "We suggest that with regard to mitigation of sales displacement by piracy, a national anti-piracy policy combined with educational efforts is much more effective in the longer term than a small number of high-profile lawsuits."
And even those not in agreement with Hadopi's policies admit that the law has reshaped the way people behave online. Jérémie Zimmermann, co-founder of La Quadrature du Net, a proponent of an open Internet, said he feels the law has increased the use of virtual private network software and other anonymity tools:  "Apparently some of its intimidation is having a psychological effect … The political costs of creating an institution like this are tremendous."
And some analysts have said that because hackers can log into others' accounts, instances of false accusations could be a major problem. Renaud Veeckman, co-founder of SOS Hadopi, which provides legal support to those that have received anti-piracy warnings said, "It's like when someone steals your bank card number … Are you responsible, or are you the victim?" SOS Hadopi has already worked with five people in the third stage, and all five have been cleared before their cases hit court.
The first cases against suspected pirates may go to court in France before the first round of the presidential election, slated for April 22, and many question whether or not this was planned because the other candidates are against the law. Sarkozy stated last week that if re-elected, he would actually try to give Hadopi more power, giving it the authority to go after unauthorized streaming and other new technologies. Walter insists politics are not to blame for pushing the cases to court as soon as possible:  "I'm proud to work on one of the only initiatives in the world to say, 'O.K., we have just been speaking for 10 years, we need to try something … The point was not to know if it was a good idea or a bad idea; the point was to try something and then to say, 'What have we learned? What do we know now?"'
The Music Industry is Collapsing, According to the RIAA
This past week, the RIAA continued to insist that the music industry is not going through a growth spurt, despite official reports published in Forbes and other reputable business publications that claim the contrary. Reacting to the "Sky is Rising" report presented by technology and music industry expert Mike Masnick at the midem music conference in late January, Joshua P. Friedlander, the Vice President of Strategic Data Analysis at the RIAA called for "a little less spin" on official numbers in a piece published on the organization's blog last week.
While Friedlander stated he and everyone else wants to have a positive outlook about the future of the music industry, what Masnick said about the "bright spots" of the changing industry is based on misleading, incomplete information:  "Who doesn't love an optimistic view about the future of the music business? We're as bullish about it as anyone and will never pass up a chance to tout the unprecedented variety of legal music choices today's fans enjoy. The one problem? The study is highly misleading and doesn't present an accurate or complete view of what has been really occurring in the United States in recent years …  Instead of looking at actual sales data that is widely available, the paper looks at a global sales metric that includes a much wider range of industries outside of music. Moreover, we see real world examples that consistently show the importance of the 'traditional' metrics for working artists."
And Masnick retaliated against the criticism in the TechDirt blog, stating the RIAA is only disputing facts because its own outdated business model is collapsing:  "People should read the full report for themselves, where they'll see that we looked at a variety of different data sources to see what the data said, and noted the various caveats with each of them. Oh, and that 'global sales metric' that the RIAA complains about? That's directly from the IFPI – the sister organization of the RIAA, who basically represents the RIAA's views around the world. If the RIAA does not like the IFPI's own numbers, perhaps it should have a talk within its own organization." Masnick added, "… The real story of the report is that the market is thriving for artists and consumers, but is much more challenging for big, lumbering legacy players. That would basically be the RIAA's membership."
And Masnick also pointed out that another part of the reason the RIAA is not fully understanding the full shape of progress within the industry is because many of the numbers are based on fact that technology has opened up new opportunities for artists that, in the old system, were not available and thus were not tracked as part of the "old system." The modern music industry has created an entirely new environment, and legacy companies are resisting the new look of growth:  "The real problem here is that the RIAA ignores the zeros. In the past, under the old system, if you weren't some hugely successful label musician, you generally weren't a musician at all. You made zero and you dropped out of the market entirely. So you didn't count. But thanks to the new opportunities, many more people can make music, release music and make money from music. But that means a lot more competition. So, sure, if you don't compete with that wider base of competition, perhaps you're going to make less. But that's not a sign indicating a decline in health of the overall market. It's exactly the opposite."
And as Masnick concluded, many of artists and labels he talked to at Midem were very excited about the opportunities that are opening up for them to make a living doing what they love, and "It's just too bad the RIAA is looking backwards, rather than forward."
You can also read more about the "Sky is Rising" report here.
EMI Split Opposition Likely to Hold Up Final Merger Approval
Despite the official dissolution of EMI brought about by its sale to two separate labels, the music industry is still expected to fight over what many perceive as unjust corporate consolidation, according to an article in The New York Times. And this battle could go on for at least the next year.
There have been some major changes regarding major labels beyond just the split of EMI in the past year:  Warner Music Group (WMG) was sold to Access Industries – a conglomerate run by Russian billionaire – in May, 2011. And of course, in November, Citigroup split EMI, sending half of its operations to Sony and the other half to Universal Music Group (UMG).
The EMI sale seems to be a done deal. But, it still has to be approved by regulatory agencies in the U.S., Europe and around the world. The Federal Trade Commission has been investigating the mergers for the past few months, and UMG just filed its merger application with the European commission on February 17. Sony will soon follow suit.
The controversy in the industry has of course been that if the sales go through, the number of major labels will go down from four to three and also give UMG and Sony some significant advantages over WMG in the marketplace. As a result, WMG and many independent labels continue to lobby to block the deals, which also have consumer groups worried that the deals might have a negative impact on competition and innovation within the music space.
Helen Smith, executive chairwoman of Impala, a collective of small music companies said, "Turning music into a two-horse race is not good for artists, not good for consumers and certainly not good for the development of the online market." Other critics have agreed with her, adding that an imbalance within the industry where UMG would control 40% of the global market for recordings and Sony 32% of music publishing would have an extremely negative impact. In some European countries, UMG would control as much as 50% of the market.
Edgar M. Bronfman Jr., former CEO for Warner and current board member said that the UMG-EMI marriage would be a destructive "supermajor," and that Warner has already hired law firms in Washington to fight the deal.
The Federal Trade Commission's investigation of the merger is already in its "second request stage," which is expected to last through the summer of 2012. Experts believe that UMG will have a harder time gaining approval because it will be more powerful than Sony once the merger is finalized. (Sony only owns half of its current music publishing, Sony/ATV, with Michael Jackson's estate owning the other half, and thus will only get a 38-percent stake in EMI's publishing arm.)
What will Universal's argument be? It will likely say that a larger company will have better control over prices and will be able to keep them down to discourage piracy. However, it may have to fight against its reputation for doing the opposite. When the company took over BMG Music Publishing, the European Commission actually noted that big labels had managed to impose higher licensing rates for recording rights than smaller, independent labels.
Music executives and analysts agree that the review process will likely result in a negotiation process. Universal might have to sell chunks of its holdings, particularly overseas. The company has already agreed to sell $680 million in "noncore assets" to  help with the purchase.
Smaller labels have additional concerns about Universal using its power to gain more control over online music services, giving them the ability to dictate terms to technology companies, including Apple, and inhibit development within the space.