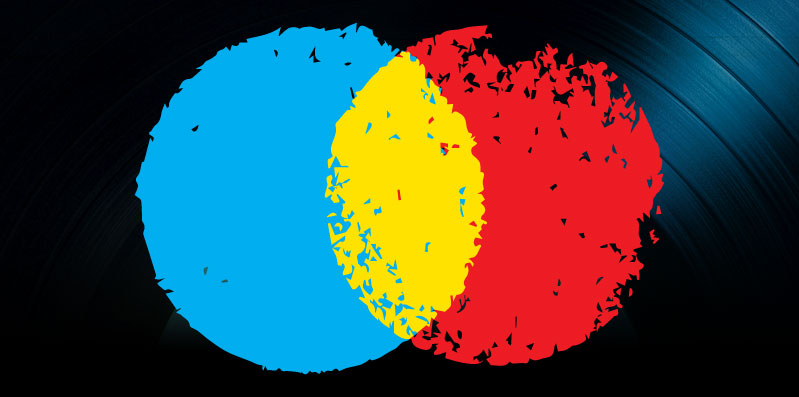 Pledge Music – Providing Unique Fan experiences
This is an interview from the early days of this blog, originally published in November 2010. In the past several years, Pledge Music has grown into a large company and has helped shape the evolution of direct-to-fan marketing in the music industry. The points made below are still relevant in the current climate. 
Benji Rogers is the founder of Pledge Music – a platform that enables musicians and fans raise money for new records or touring while simultaneously raising money for charity.  Prior to founding Pledge Benji played (and actually still plays) in a group called Marwood that were signed to a few different labels in the UK.  He started off in the music business as a roadie on various high profile tours.  I wanted to catch up with Benji because I had been hearing that large numbers of people were raising money with Pledge – and it was actually working!
Music Consultant:
Benji, thanks for your time.  In your own words, tell me what you guys are about and what the vision of the company is.
BR:
I was asked to define what we're about the other day. One of the business people we are working with said, "What's your mission statement?" And I think I can really pare it down to this:  I want to get as much money in to the hands of artists, their management and their teams as I can, as quickly as possible, thereby putting as much money into the hands of charities as I can as quickly as possible. Basically, I want to create a scenario in which nobody in the transaction loses. The artist wins, the fan wins, the charity wins, the studio wins and the manager wins, because everybody actually gets paid what they are due. That's the founding principle:  to get as much money into the hands of the artist as quickly as possible.
The second founding principle is, it has to be excellent. It has to be the best thing it can be, whether it's the artist's campaign or the platform. We won't let projects launch unless we really feel we've gotten the most from the artist creatively in the making of the project, and that we've done our job. I like that our business model ties our company's fate in with the fate of the artist. If we don't do our job well, the artist doesn't do well, and nobody wins. If we do our job well, we make sure the campaign has the best chance, and then it's a success.
Music Consultant:
Does Pledge actually participate in the marketing of these campaigns?
BR:
What happens is, everybody can sign up on the site, and when they submit the project, we say things like, "This can work, this won't work, we've seen this work, this is illegal, this is improbable."   And we've seen some things where we've had to consult legal counsel and at one point, we had to consult health and safety as well. It really is an all in process.
One of the reasons we've achieved a 77% success rate is because we're uncompromising in what is possible.  We don't want to limit the artists in what they want to do. We simply say, "This is what works and this is what doesn't."  The other guiding principle to the way it works is that the artist must at no point appear to be desperate. A lot of times we lose this battle, but what I say is, "Never ask your fans for money." The job of the platform is to create these incredible campaigns. We'll help you with them. We do this every day. And there are literally thousands of these back and forth every day between us and the artists. And we'll say, "This sounds desperate, this is too preachy." At the end of the day, I want to achieve an 80% success rate. I'm very proud of 77%, but I know why some of those don't work. We've hit a formula that seems to be working again and again. I think it's really important that artists understand, they don't need to spend their entire lives blogging or tweeting to do this. What they need to do is spend the right time doing the right things. That's what we've tried to pare the system down to be able to achieve.
Music Consultant:
Take me through the process of building a typical campaign, once you see an idea you like.
BR:
The fan funding principle, as we call it, is "Pledge here now, and I'll give you something when I finish." And there's a financial transaction involved. That to me is quite prosaic, and a little dull. Ours is a lot different. An artist comes to us and says,  "We want to do a new EP. And we want to do nine tour dates and have it come out January 1st, and we have this distributor in mind, and this is a charity we love and have worked with. We like what they're doing." So, we turn that into "Pledge here to be a part of the making of our new record. From Day 1, you get access to our 'Pledges Only' page. These are exclusive to our pledges, and they give you access to rough mixes, live tracks, demos, video blogs, Ustream concerts, and all this stuff available to you. And once we hit the target, 10% of all the profits from that campaign go to the charity of our choice. Pledge now to get involved, and it will be an amazing time for all of us." And the updates section and pledges on the updates is really the key driver here. It's an exclusive part of the site that has a very low barrier to entry. One of the things we didn't want to do is drop the price too much, because a lot of times people will say, "$10 is a lot of money for an EP." My point is, "Who's selling an EP? You're selling 30, 60 or 90 days of experiences via the updates." If they are not worth $10, our philosophy is not matching. Five dollars will be way too little to put in. What we'll see is that people will come in for the minimum, see five pledges on the updates, and see a Ustream concert and say, "I have to put more money in. I have to put $50 or $60 in." And also, we release a lot more updates as the campaign is rolling along. So let's say the artist does very well with a certain number of house concerts, then we can release more house concerts. It's basically a platform that is not bound to a set of structured models. Another founding principle of the company is, "We're not beholden to what was." So, we can basically move very fluidly across the music business landscape. And that's how we've been able to work with artists that are signed to major labels, independents and across the board.
Music Consultant:
Can you part with ballpark numbers? How much money have you raised for artists and charities at this point?
BR:
To be honest, we haven't really counted it. And I haven't tallied up because we're going to do an end or year thing. Our average front line, major artist campaign hits anywhere from $30,000 to $50,000. We do a lot of campaigns in the $7,000 range. The biggest numbers one we did was $75,000 from 633 fans. That was pretty impressive. The fans wanted to give more, but the artist didn't want to change the campaign once it was in place, so we left it as it was. Just speaking to your previous question too, anyone can sign up on the site, and we will help them through the process. But we also meet with managers, agents, lawyers, producers and studio owners all the time and listen to what it is they want from this process.
A lot of times a manager isn't going to go to the website, sign up and create a campaign. That just isn't going to work for them. So we collect their information and say we'll submit all the information and create the campaign for them to edit in the background.  The system is designed to scale to what's required, but at the moment we seem to be hitting a phenomenal level of talent. We've had people signed to everyone from Cherry Lane to Warner Publishing and a lot of labels are approaching us and telling us what sounds good, because it's the real deal and a real campaign. It shouldn't ever be seen as a poor man's record deal. What it should be seen as by artists is,  "This is the most exciting, compelling and amazing way for me as an artist to get my music to you, my fans and friends. And I'm going to give you the greatest experience of your life for a minimum of $10 or a maximum of whatever it is you want to put in.  The key is that this experience and journey is something we're going on together. A lot of times managers will say, "I'm worried about providing that much content." And what we say to them is, "You spend a day with the band, you can record a bunch of pledges only content, and you can set it in the system when it gets sent to the fans." It doesn't have to be a lot of downloading and uploading.  It's just running in the background. And what we find is that nine times out of ten, once it begins, the bands really start to have fun with it. They start to make crazy videos, and they have a live, real-time, engaged audience participating. And that's when it really starts to get exciting.
Music Consultant:
Have you ever done pledges not driven around the creation of recorded music?
BR:
We've done a lot of them. A lot of times an act will come to us and has just finished the record, have gone into massive amounts of debt and don't have the money to market it. When I first started the company, I met with the directors and said, "Guys, there are thousands and thousands of people that have 850 CDs sitting in their apartments right now because they spent all their money on making them and have no way to actually go and sell them." Part of what it was designed to do is to say, "Pledge here and be part of helping my CD get out of the can and into the wide world." And then you would hire a PR person to do a campaign with you. What we're looking to do is to do campaigns with people like that. We have a partnership thing with Planetary where they will give you a discount on a radio campaign because we can bring a lot of bands to them, and they can do us the favor of giving our artists a deal. It's about bringing the cost to the artist down as much as we possibly can as a company.
We also do campaigns for tours. We say, "Participate in our tour, and we'll bring you back a live recording from South by Southwest" or something similar.
Music Consultant:
What kind of fan base is required to do a successful pledge campaign in your estimation? Because, clearly, we speak about polarizing the fans and having a fan club-esque experience or something that is proprietary to only the people willing to invest upfront. How many fans does someone have to have to make this work? Is there a minimum?
BR:
There isn't a minimum. And one of the things that has been remarkable is that an A&R friend said to me, "I have an artist I work with, and you have to check her out." And I checked her out, and she was phenomenal. And I wanted to make it work. So, I asked the artist, "How many e-mail addresses do you have?" And she said, "I have 150 gmail contacts." And I thought, "Oh boy." I talked to her and wrote a blog about it that was entitled, "If you want to make music, you have to tell people about it."
What I said to her was basically, "Tonight at the show, pass a mailing list down from the stage." And she went from having a mailing list of 150 to 197 in one night. Then, a few weeks later, we were tallying up data capture – because we offer free data capture to our artists – she was able to raise enough money to mix, master and manufacture her CD in about three weeks. It really comes down to how much work you're willing to do, and if you're going to give even a few fans an experience.
Music Consultant:
There's also the X-Factor of will people respond to your music or what you have out there?
BR:
Yes, there is that. The artist I just mentioned was one of those rare artists that I sent a link out to all my friends saying, "You have to check this out. This is incredible," and all of a sudden they said it was amazing and that they were pledging. It really depends. I've also seen artists with 900 fans raise $24,000. Actually I lost a bet on that one. We ended up giving some more money to charity.
But really, you don't need hundreds of thousands of fans. You just need to engage with the fans you have.  The most important thing for an artist to get into their heads is to stop selling their fans ordinary things. Stop selling them stuff to buy and start offering them experiences. Offer them a way to be a part of what it is that makes you a musician.
It may feel a little weird at first, but I'm bombarded by "Come to my show, buy my CD," or "Come to my show, buy my bundle with a T-shirt." And I don't care anymore, because it's too much. It's overwhelming. Whereas, if I see on my Facebook wall, "Here's an undiscovered track for my pledges only," I want to check that out. I'm curious, and when it happens again, I'm curious. To play along those lines, what we did is that if you do a pledges only update as an artist, it automatically feeds to your Facebook, your MySpace and your Twitter. If I'm a fan and I pledge, I can set it so that every time you update your pledges only section, it goes on my Facebook, my Twitter and my MySpace. So my friends can see that I'm watching the unreleased song by a certain person, and they have to pledge to get in. Because of the way friend groups work, they get involved, and that's how you get more people involved with what you're doing. The other thing we found is that because the pledge campaigns are very personal, the personality of a lot of artists really shines. Some are shy, and that's when you write a different kind of campaign built around exclusive tracks or handwritten lyric sheets or art pieces. If they're extroverts though, that wins a lot of people over that might be skeptical. Couple that with amazing music, and you really can't lose.
Music Consultant:
I haven't taken any artists through a pledge campaign, although I'm thinking of submitting a few to you.  But I do often tell people that they have to provide their audience with some sustainable and constantly updatable feed of news/entertainment about themselves or their lives to maintain people's interest. And I think that's what you've hit upon. You're creating a stream of content or the experiential product that flows over the course of a recording or a tour.
BR:
Absolutely. The other thing a lot of people will say is, "Why don't I just do an online fan club?" What happens with those online fan clubs, which roll out through the year is they're incredibly difficult to maintain interest in. There's no focus to it and no locus on which it revolves.
Music Consultant:
There's no urgency…
BR:
Exactly. I see pledges as a three-month fan club. "For three months we're going to give you the most incredible ride of your life." And then you go and make a record and do other things, and then you come back with another one. And we're in our first year, so we're having our second, third and fourth bands come back right now. The fans are just loving it and eating it up. The bands we have worked with have grown their fan bases. I think it's really cool. The other thing  with the fan club aspect of it that we've seen that's been really interesting is that we don't display how much money the artists are trying to raise, so on a fan funding site, it's all about, "We're looking for $10,000. So, give us your money now, and we'll make this album." It's a big presale in one sense. We don't show the target amount. So we say, "Pledge to be a part, and once we hit the target …" What's been phenomenal is that since we've began only three people have emailed to ask what that target amount is.  Most don't seem to care. It's really irrelevant to them, because the campaign is what they're buying into. And that's been a real eye opener. The other thing we found is that we offered the ability to show the target amount, and artists that show the target amount tend to get 20% less. So, pledges give 20% less if the target amount is displayed, which is very interesting.
Music Consultant:
So you came from management DNA (Benji's parents were managers), you were in a band that signed a few indie deals and now you have started Pledge Music.  You are in a pretty unique situation to offer advice to aspiring artists with that varied experience.  I was wondering if you had advice for artists in general?
BR:
Absolutely.  For one, I'm always cautious of is any service that you pay that purports to get you above and beyond where you are. I fell for so many of those things and I tried everything. All the partners we have on our site, I've tried them, or know someone who has tried them. The thing I would say to most artists is that if you don't have an e-mail list, you aren't going to be able to tell people about what it is you're doing. And no one else can tell people that way you can.
It's a staggering thing, but we had an artist that raised $98,000 from 1300 fans on our site. She released the record to the public two weeks after she released it to the pledges. So basically, the pledges got it, and then two weeks later it showed up in stores. It was projected to sell 5,000-7,000 copies, the reason being that it was a bizarre record. It was a soundtrack and not necessarily a "real" release. Those pledges spoke so loudly and so highly about how much they loved it that 22,000 people bought it with minimal promotion. What that really shows is that you don't need hundreds of thousands of fans to get the message out; you need great material and to give fans the ability to share, not just what you're selling them, but what you're doing and who you are. That's what people really buy into and want to be a part of.
So many artists sit there and say, "This is such a huge amount of work." And what I say is, "I launched my own pledge for my band Marwood and I was able to raise $6,200 in six days to record the album. I went and recorded the album and released it about a month later while starting this company." It can be done, and I know it can be done, because I've done it and watched hundreds of other people do it as well. What they have to realize is that if you raise $1,000 or $100,000 on pledge, it's a) money that wasn't there in the first place and b) this idea that a record label is going to come and scoop you up and make it all better just doesn't happen. It's not part of the mix anymore. As sales decline, what you have to realize is that trying to sell CDs to people that don't own CD players is kind of insane. There's no way around that. When we work with labels, we look at them and are dealing with the old school at some points. What I will say is that there are some incredible labels out there, and they look to us and say, "Who looks good?"
Music Consultant:
I'll tell you a very funny story. I was on the phone with one of my very good friends who is a concert promoter and was talking about doing deals with an artist and some corporate sponsor. A manager of a big artist said to my friend, "Well, we don't know. We really have to check with the label, because they really have a lot of influence." And he said, "Wait. You sold 20,000 records? I'm offering you $20,000 right now. How important can they be?" When he put it in that context it was really eye opening.
BR:
Speaking to that too, we actually started a label and a publishing company just recently. We're about to start rolling that out. In the time when labels aren't making sense, it was a big question as to why we would start a label. And the answer I have is that it's because I really believe in my heart that for the artists I know we can work with, we can do well for them, because we're going to give them an incredibly fair deal, and my job is to put as much money into their hands as I possibly can as quickly as possible.
This means I can't strangle them for merch and can't put them on a 360 deal, but what I can do is give them a way to get to that next level, whether it's with our label or another label. You have to go in with a base of something., Otherwise, there are a million people with their hands out. And labels are in a position where they have declining sales, so why would they sign you? It's a tough call.
Learn more about Pledge Music and check out Benji's band Marwood.