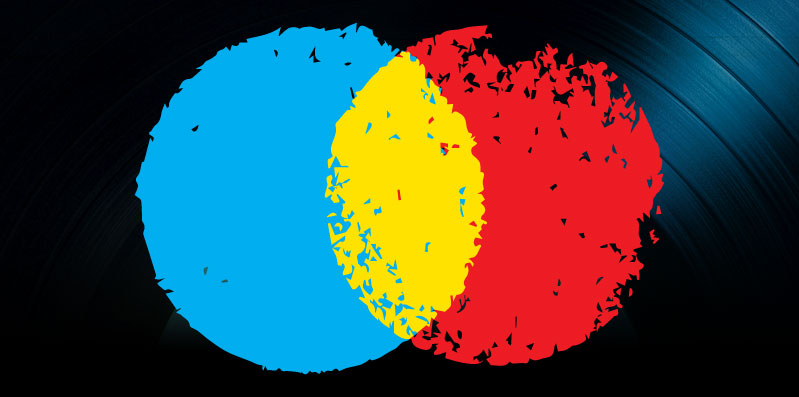 Monetizing and Marketing YouTube Cover Songs
Scott Herring is the head of operations for OnRamp Digital, the premier music-focused multi-channel network on YouTube. Through OnRamp, he helps unsigned or undiscovered artists create cover songs, put them on YouTube and legally monetize them. The first network of its kind, OnRamp offers simple music licensing for cover songs from a catalog of over 14 million titles and counting.
Scott spoke about his extensive background in the music industry and what brought him to OnRamp Digital. He also shared some best practices for artists looking to build their fan bases through cover songs and build robust YouTube channels and tips for artists who want to succeed in the modern music landscape.
Music Consultant:
Thanks for taking the time to talk, Scott. How did you get into the music industry?
SH:
My background is as a software developer. I've been doing it for a very long time. I moved to L.A. in the early '90s, and the first project I did was music-related. Basically, I just happened to get in early on the Internet game, and a lot of the companies we were working with were music companies.
Our first product was a search engine for catalogued music. We worked with a number of production music companies and music publishers to make their catalogs searchable online. Just as an example, Sony ATV was one of our first customers, and they put their catalog online so people could look through it for film and television placements. Our company was acquired later by Counterpoint Systems, which was the biggest provider of rights management and royalty software. We were a good match because we were focused on the front end, building tools to exploit catalogs, and Counterpoint was on the back end, processing royalties. I was also involved in the original Napster project. We provided the back-end tools for them as they were trying to provide a legitimate licensed service.
I got to OnRamp Digital through connections I've built, having worked in royalties for a long time. In the modern music business, there are obviously so many challenges. YouTube happens to be one of those areas where people can be discovered and still make a little bit of money . I met the founder of OnRamp Harry Poloner, and we had some of those discussions about how to get things licensed and paid. I was brought on board to help create the infrastructure and build out systems.
I have a pretty broad background in music. I've had an independent record label (Pinch Hit Records) and have worked with publishers and others in the business. I've basically done everything except play instruments and sing.
Music Consultant:
And what exactly does OnRamp Digital do?
SH:
OnRamp Digital is a platform for unsigned or undiscovered artists to create cover songs, put them on YouTube and monetize them right away. Many artists could use our service, but we tend to work mostly with unsigned and undiscovered talent. If you're an artist on a major label, your material goes through them, and they distribute everything for you. However, if you are trying to put up content yourself, you will find out that while anything can go up on YouTube, not everything can be monetized. YouTube must know who to pay for it, 100 percent. And OnRamp solves that problem. We can put up a song for you to cover, and we know we have the rights covered. It goes up and can be monetized immediately.
Music Consultant:
I imagine that cuts both ways. Music publishers would much rather have the income coming through the artists who do these covers. But since there is a question as to who owns what, they are unable to collect on those.
SH:
Right. There's a battle going on behind the scenes. Sometimes it's really easy. YouTube has certain songs that are essentially pre-cleared and thus easy to cover. For example, if one writer wrote a song, and it's with a publisher who has a direct deal with YouTube, you can cover that and actually make money right away. But a lot of times, there are multiple writers, and no one knows exactly who they are, which makes that process more difficult. OnRamp puts up songs up that nobody else can, including YouTube, because we actually have a lot of background information on who controls the rights.
Some things are really easy to get licensed, and some things are not. At OnRamp Digital, we have a really extensive catalog – something north of 14 million titles – available for covers. It's a really substantial base that includes some that are easy to cover as well as some of the ones that are typically more difficult to cover legally.
A recent example would be Fetty Wap's "Trap Queen." It's this crazy song that came out of nowhere, and we were able to obtain the rights for it. It went to #1 or #2 on the Billboard Hot 100, and no one really knew initially how to get the rights to it.
Music Consultant:
So you have partnered with all the major publishers to get the catalog together.
SH:
We are a white hat in the battle of music rights. We've worked out deals with all the majors and a lot of the indies so we can offer a big catalog of songs. It has taken a long time to get here. And we add new music all the time as it comes out. Because we have access to such a large catalog of songs, whether you want to do something new or something old, we can probably help.
Music Consultant:
Why are covers such a good thing for artists? Obviously, one benefit would be that people can be reticent to listen to new music these days because there is just so much of it.
SH:
I'm a big music fan, and I can't tell you how many bands I've started listening to because they did a cover of someone else's song. In fact, I'm going to go see a band tonight that I discovered quite a few years ago because they did a cover of a Sex Pistols song. I was in an empty lounge in South Florida with a few of my friends, and this band came on and started playing this cover. They were a no-name band at the time, but eventually they signed to a major label. They grew their audience through a cover song – something people could identify. We think that the best covers to help with music discovery can come from the current charts or even older standards.
In our Making It as a #DIYMUSICIAN e-book, there's a list of songs outlined that bands have become famous for that were actually covers. Sometimes those covers became their best-known songs. Covers are great tools for drawing in an audience. They are something people can immediately recognize, but you can do them in your own style. They are especially great for YouTube, because on that platform, people are often looking for a particular song and might find your version.
Music Consultant:
What are some of the best practices of the musicians you've worked with who have been particularly successful with covers on YouTube?
SH:
There is a lot of data you can put into your YouTube videos to make your music more discoverable. First, the material you cover has an effect. If you're doing a popular song rather than an obscure one, you're starting with something that will have a broader search base. So, doing a Michael Jackson song is probably better than doing something from an obscure '80s band. When you start with something popular, you are immediately closer to the neighborhood of being found.
Beyond that, getting found is about putting in more metadata that YouTube asks for that will be part of people's searches. So, putting in lyrics or the original artist's name and as much of the metadata as you can into the YouTube description will get you ahead in the game. Just fill it out. It can be a pain, but tagging and putting in descriptions is critical. If you don't, people won't find your video.
Music Consultant:
In traditional search engine optimization like Google and Bing, they would start to rate different websites and pieces of media more poorly when people over-stuffed. Can you do too many keywords and too much in the description on YouTube?
SH:
I'm sure there are things you can be penalized for. I would say start with a strong base and the basic information. Don't overdo it, but do it. I stumble across a lot of content that just hasn't been properly described. When you don't offer up enough in the description, you miss out on a lot of opportunities. You can even do small things like properly naming your original YouTube file. Use keywords in the name of the file, because even that helps YouTube to identify it. So, if you're doing a Beatles cover, you should put "Beatles" somewhere in your upload file name. It's just one of those little nuances that can make a difference.
One of the things the search engines are emphasizing these days is interactivity, sharing and popularity. Having interactive discussions with your fans is another ingredient of SEO now. It helps if your fans are "like"-ing and commenting on your YouTube feed, and if you are also taking part in that conversation. You should be encouraging people to do this, because if they see the file and never come back to it again, you're missing out on an opportunity to help your search engine ranking.
Music Consultant:
Would you recommend that people comment on the original artist's video of the song to bring people over to their cover version?
SH:
Definitely. There was a Google+ feature where you could have the video post out to your Google+ account when you first put the video up as well, so any other opportunities you can find to broadcast across channels is a good idea.It's just a good practice to interact with your fan base. If someone tells you they like one of your videos, thank them and recommend something else on your channel. Having a dialogue is really helpful, on many levels.
Something else we discuss in our e-book is negative comments. Sometimes you will get haters on your feed. Don't pick fights. A lot of times, your fans will stick up for you, but for the most part, you personally should stay out of it. Try to keep the conversation positive and stay away from bad dialogue. Defend if you must, but don't overdo it.
Music Consultant:
What about promoting your videos? Obviously, you should put up videos on your social media and doing a screenshot on Instagram, etc. What else are people doing to promote videos that is working?
SH:
Anything and everything. There are only so many hours in the day, and I recommend figuring out where your fans spend most of their time, and focusing on those platforms. I also definitely recommend cross-promotion. If you have a lot of fans "like"-ing your posts on Facebook, spend time on Facebook. But you have to remember that social media is in a constant state of flux. This week, the best platform might be Snapchat. But next week it could be Instagram or Tumblr. You have to know where your fans are spending a majority of their time and use those platforms the most. Obviously, it's best to do as many platforms as you can, because the more places you are, the more popular you might become and the more traffic you can drive to your videos.
We will often start to see more platform-specific traffic on videos. For example, there are stars now on Vine – people who are making money off that platform specifically. Find where your audience is and put the emphasis on those channels, but always direct them back to the original source.
We recently attended VidCon in Anaheim, and it was amazing the difference between the audience discussions this year versus the audience discussions last year. In just one year, VidCon has gone from being a YouTube-centric exhibition to videos across all channels. Artists and creators are really looking for ways to make money and engage their audience across all these different platforms.
It can turn into an 80/20 rule: You spend 20-percent of your time making content and 80-percent of your time promoting it, because there is so much to do and so much noise out in the real world. The days of just creating one YouTube video and getting everyone to like it and share it are over. It's really hard to become discoverable, so you have to do little things in a lot of different places in order to be found.
To go back to the question about YouTube search rankings, they factor in details from feeds outside YouTube as well. So, the more items that point to your video, the more embeds and use of your content, the higher you can rank. The more places you can get to share and discuss your content, the better.
Music Consultant:
Do video annotations help gain subscribers, get more views and get more visits to the main YouTube channel?
SH:
Annotations definitely help. YouTube still has annotations, but they have also added something called "Cards." People are starting to emphasize Cards on YouTube because they work better on mobile devices. Half of all YouTube views are now on mobile devices, so this is important. Simple annotations on videos will suffice. It drives me crazy when I see annotation after annotation after annotation. It distracts from the video, but it is important to put in simple annotations that give people information about subscribing to the channel.
We have some artists who will put a footer at the end of a video saying, "I'd love it if you would subscribe to my channel," and that goes a long way. Channel subscriptions are another factor in search rankings. You can also put in annotations about other videos of yours that people would like if they liked the video they just watched. As with anything else on YouTube, with annotations, you shouldn't overdo them, but you need to do them.
Music Consultant:
Though I haven't heard much chatter about it in the past month or so, people were at one point wondering what impact Facebook video would have on YouTube. What are your thoughts on that?
SH:
There have been some interesting stories in the past few weeks about how there might be some funny math going on when it comes to determining how popular Facebook videos really are. OnRamp is prepared for Facebook to play a factor in video for artists. Right now, you can't monetize it easily, so it's not necessarily something we're spending time on. We're focusing on helping artists try to make a little bit of money from their videos and not just post videos. I do think now is a good time to experiment with Facebook video and see what resonates with your audience. Also, you can use Facebook to tease and push people into your other channels.
When people started reporting that Facebook video was so big, it felt like the numbers came out of nowhere. They were rivaling YouTube's numbers. In my opinion, there was no way it could've gotten that big that quickly. I think it's possible that some of the Facebook video view counts are happening when videos are playing in the background, but users aren'tseeing or hearing them.
YouTube has a lot of algorithms that look for spam bots and other factors that are tricking the view counter, so the video views get cleaned up regularly to make sure they represent the reality over time.
Music Consultant:
I think we've all seen videos from a North American artist that all of a sudden have a huge number of views and all sorts of comments in Mandarin or another language from a country very far away. And that is obviously suspicious. Gaming the system doesn't seem to be an option anymore.
SH:
Definitely not. YouTube has massive server farms that are monitoring activity and constantly looking for tricks. And they keep updating their algorithms to penalize you if you're engaging in some of these black hat tactics. It might work in the short term, but never in the long term.
Music Consultant:
Can you cite some examples of artists you are working with at OnRamp Digital who are using successful YouTube strategies?
SH:
I point to a guy we're working with in L.A. named Von Smith. Von was on American Idol and thus has had a little bit of exposure to a broad audience. I like a few things that Von is doing. First of all, he is a very pleasant person – a likeable guy. He also does interesting things in his videos. One of his recent videos was a cover of a Taylor Swift song, and I thought he did it in a way that was pretty innovative. He put his own mark on it. Plus, the song he chose was topical, because it was #2 on the charts when he covered it. Von sings great, so he has the talent to get attention. He knows how to ride the wave of popularity and is following what I consider to be the best practices of a YouTuber. He also posts regularly, so he's not putting out a video once every six months. And he tours, so he is engaging fans in a live arena to support his efforts.
To be a successful artist, you have to be the whole package. You have to do a lot of things well, including having good knowledge of leveraging social media.
Music Consultant:
You've worked with a lot of successful artists over the years. Do artists who are successful on YouTube have certain business-related skills in common?
SH:
That is a huge question, mostly because I so often struggle to put "music" and "business" in the same sentence together. I think people who are successful understand both the "music" and the "business" sides of their career. In order to succeed, you have to have good product and then how to take care of it in the business world. When it comes to business, you have sales and marketing, so you have to know how to promote what you've done.
I have worked with bands who didn't get along, so they implode. In order to be part of a band, you have to be able to have good business relationships with people and communicate and get along. Sometimes that is a challenge for those who don't succeed.
You also have to have a good handle on money and know how to spend, budget, save and track everything on the financial end.
And you need to know when to hire people so you have the right people around you for support: A good lawyer; manager; web designer … And these are just all good business practices.
The bottom line for me based on what I've seen over the years is there are a lot of people who make great music, but don't know how to do anything else, and a lot of people who can't make great music, but are great at the business side of things. The ability to put those two halves together is what makes an artist successful.
Being an artist gets so much harder as time goes on. There are so many people doing it, and so many more avenues to manage now than there were back in the day. There used to be a handful of labels and distributors, so the landscape was much less complicated. Now there are over 300 digital services putting music out. The number of places to put music out is astronomically different from what it used to be.
Music Consultant:
And you mentioned earlier that OnRamp Digital just put out an e-book, Making It as a #DIYMUSICIAN.
SH:
The purpose of the e-book was to put out some best practices for musicians. It's available at diymusicianbook.com, and it's free if you sign up for our newsletter. It offers some solid checklists to help you make sure you're doing the basic things right when it comes to your music career. It covers topics such as setting up agreements with your band, the ins and outs and complexities of copyright, marketing and optimization for content, general best practices about being on tour and playing live and many others.
For more information about the work Scott Herring is doing with artists, visit the OnRamp Digital website.