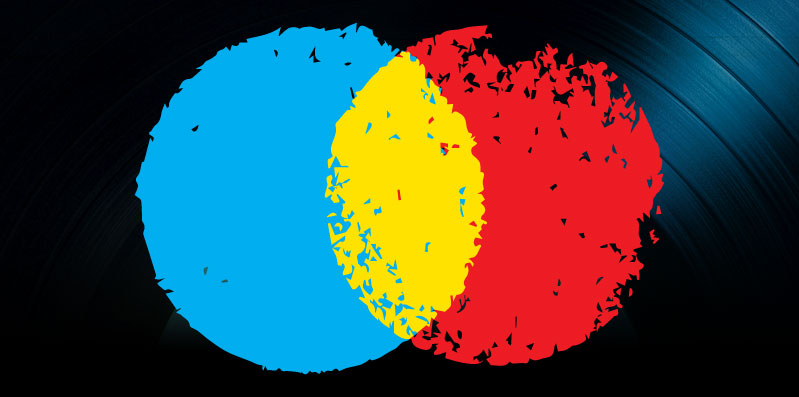 The Evolving Role of Managers
David Bason is a manager at the MGMT Company, a Los Angeles-based music management company whose clients include Thirty Seconds to Mars, The Bravery, The Airborne Toxic Event, Andrew W.K., Audra Mae, Atomic Tom and The Constellations. David got his start in the music industry when, after earning a philosophy degree, he took a one-year music industry college program in Toronto. An internship eventually led him to RCA Records in New York City, where he transitioned into a full-time job working in the A&R Department from 1997-2000. While at RCA, he was credited with delivering The Strokes to the label and worked on several multi-platinum releases. David then accepted a position running the publishing company at Roadrunner Records for three years until he switched over to their A&R department for an additional four. He made records with major bands such as The Cult, the New York Dolls and The Dresden Dolls/Amanda Palmer before going out on his own as a manager, then eventually joining the MGMT team.
David also has experience as a singer/songwriter whose records have featured such guests as Nicole Atkins, Sylvain Sylvain, Chad Van Gaalen and Jesse Malin. David also does dub reggae remixes for such artists as Estelle, HR (Bad Brains), Less Than Jake, Street Dogs, The A.K.A.s, and The Explosion.
I had the opportunity recently to catch up with David to talk to him about how the role of a manager has evolved, some ways musicians can successfully connect with their fans and what he thinks it takes to be successful in today's DIY space.
Musician Coaching:
Thanks so much for taking some time to talk to me today, David. When you were at Roadrunner Records, what was your philosophy when you were working with artists, both at the publishing level and in an A&R capacity?
DB:
At Roadrunner, I was tasked with signing developing artists. Our whole approach was reversing the traditional approach to the publishing deal which was "find a moving train, jump on and throw money at it." We wanted to do it the other way around which was a little more A&R centric. We wanted to find bands early, before they had a record deal, sign them to the publishing company and then use my connections to place them on labels. We did that several times before I started doing A&R full time for the record company.
Musician Coaching:
Then after that, when you first got into the management side of the music industry, you spent about a year doing it on your own, and then you partnered with the MGMT Company. How did you actually make the switch and become a manager?
DB:
After Roadrunner, I put together a roster of four bands, all of who had independent record deals. I was a one-man show with releases on Razor and Tie, Equal Vision, Triple Crown, Triple X – indies I thought were really cool. But it was the lean years or the "lean year." When you're working at the indie level, you really have to claw for every scrap that you get; every little accomplishment is a real victory. I was finding it not to be the level that I like to operate on or to which I'm accustomed. My friend Pete Galli at the MGMT Company had called me and said, "We're expanding our roster of managers. Why don't you join us?" Within two weeks, I moved to Los Angeles and joined him.
Musician Coaching:

And you're now doing day-to-day on Thirty Seconds to Mars. For a guy that was doing A&R and not really traveling around with a specific band, now you've been worldwide with a very large band. What is it like working with a large band, and how does something that's a real business like that operate? And, what have you learned that would be of real benefit to people just starting out?
DB:
It's thrilling, really. It's really exciting. It's 100 miles an hour every single day, and I love it. When a band gets to a certain size, you realize they are a company. So, within our management roster, we have the Thirty Seconds to Mars company and the Airborne Toxic Event company, etc. A band like Thirty Seconds to Mars, for example travels with a crew of 15 people, two buses and a couple trucks. There are several of us at the management company working on Mars. One way of looking at it is as traveling companies. It's a whole lot different from the trailer and van indie scene I came up in. I love every moment of it and being involved all the moving pieces of an arena-sized act is fascinating.
Musician Coaching:
Is there anything some of these bigger bands are doing that someone on a tight budget could do? I realize it's not entirely applicable because it's on a much larger scale than the DIY artist scale, but are there any lessons you've learned from working at this level that could be applied?
DB:
The one thing they do, which anyone can do on any budget is interact with their fans through the various social media outlets. They are in constant touch with their fans. They utilize them on differing levels of involvement and the relationship becomes close enough that the bands call them their family. It's a very organic relationship. That doesn't cost any money.
Musician Coaching:
Is there one social media outlet or something specific they say within those outlets to their fans that you think works particularly well?
DB:
They tweet constantly. For instance, they will say, "We're having theme nights on this run. In this city, show up wearing this, in that city, show up wearing that." They might also say, "Submit fan videos that we will use as part of something we're doing." It's an on-going interaction, which everyone has. All my bands have a Facebook, Twitter, Tumblr. These are commonplace and essential, but the most successful bands I've had use these tools in a way that builds a group of super fans. In the case of Thirty Second to Mars, they call them the "echelon." They are just super engaged and always interacting.
Musician Coaching:
What is the division of labor like when it comes to reaching out to fans with some of these bigger bands? Does every member of the band take care of a certain piece of it, or is it primarily one member doing all the tweeting, social network tasks, etc.?
DB:
I work with a band called The Constellations –who are eight guys and girls living in a van on the road. Last year they played almost 300 shows.  They divide up the labor. One person does one thing, another person does another thing. Each person in the band has their own task. One person does merch, another does accounting and so on.
Musician Coaching:
I'm always curious, because I find that so many bands have one guy or girl that gets stuck with it. And that never seems to work out, in my experience.
DB:
It differs from band to band, but with some bands – like The Constellations – everyone has his/her own individual page and account. But then there's also one collective one. With Thirty Seconds to Mars, you can follow all three of the guys on Twitter, and then there are messages that go out from the whole band as an entity.
Musician Coaching:
You were saying before we started this interview that the role of management has shifted considerably, and management companies have to be more full service and offer much more than just career management services. It sounds like there are now other promotional and marketing arms. Can you talk more about that shift?
DB:
Generally speaking, the advent of this all happening has come out of necessity. The labels have had to trim and re-trim their staff due to declining record sales. The result of a smaller staff is that they get overloaded and things can fall through the cracks. This doesn't mean all the things don't need to get done, just that labels need help with the workload. Therefore, the onus has fallen on the manager to make sure these things happen. Over the course of the last few years you've seen that the management companies that really make a difference and are really at the top of their game are the ones that can help supplement services for whoever you're in business with distributing your records.
Musician Coaching:
Which kinds of services are you seeing – not only at your company but at management companies in general – being added most commonly to managers' to-do lists to make up for some of the things the record companies can no longer do for artists?
DB:
I can talk specifically about what our company offers. If you sign with us, you get all our services as part of the deal. We have an online department, a promotion/radio staff, a sales department, marketing people and managers. We can tailor a campaign to anyone. For instance, if you own your own masters and are unsigned, you can come to us and we can run your radio campaign ourselves and do all the marketing. Our sales staff can get the record out through the various channels. Our online department can secure the real estate we're going to need around the release. And I, as one of the managers can do the band management. So, we can handle a full record release in house here.
Musician Coaching:
And that certainly wasn't the case five years ago.
DB:
No, not at all. Previously, a manager would manage the band, and manage the record company. And by managing the record company, I mean giving them the vision, making sure they're on top of things, rolling it out the way it needs to be done, policing them, working with them to meet the various goals you have set together. Now we have the means to supplement what each label department is doing. So, for example, our radio staff can team up with their radio staff and then divide up and conquer, or our sales guys or online guys can work in tandem with the record label's sales guys/online guys to bolster their efforts.
You can also push it even further. We can get hired out for our various services and not even be involved in the record or the management.
Musician Coaching:
I'm definitely seeing a lot of that. I'm seeing a lot of people consulting on various services in conjunction with their management companies, labels, etc.
DB:
It's interesting. We'll be working all the radio on a Pearl Jam record and not be involved in the management or the record side of it.
Musician Coaching:
I wanted to ask you a little bit about the days when you worked with Amanda Palmer while you were with Roadrunner Records. What was the experience of picking her up from the Dresden Dolls like? She's one of the flagship artists for the DIY movement. Did you participate in developing her personal brand online?
DB:
Amanda and Brian – The Dresden Dolls – had started on their own up in Boston. By the time I got to them, they had sold a couple thousands records on their own label. She was doing everything herself. These became very, very special people in my life. When I went up to Boston to see them the first time, I realized they had a community they had built on their own. Amanda was living communally in a house with other artists, they all worked on each other's projects. The guy down the hall would make the videos, other friends would paint the band for posters and album artwork. I got the impression that she was going to do this with or without me or anyone else in the industry. This was going to happen whether or not we were involved. I really had to sell her on the fact that we could help her business, because she was running it herself. She was running the record label herself, writing the music, booking the band and doing everything. When we got involved, she was even doing handmade merch. When we courted her, our case was this:  "You're going to do this anyway. We can help bring it to another level quicker than you can build it on your own." And we did that very quickly. There was a good manager put in place and there was a great agent. We re-released the album they had put together themselves, and very quickly we sold 100,000 records. They went from playing to a couple hundred people in the Northeast to playing for a thousand people no matter where they went across the U.S.
Then, I think expectations started to clash. Traditionally, in the normal record world, you would expect someone who went from zero to 100,000 records and from a couple hundred to a couple thousand people everywhere she went toget a ton of radio and blow up to 3,000 people and then hopefully 5,000, then 10,000 people. And you'd also think she would go from 100,000 records to 500,000, etc. These are the benchmarks you set for yourself on the arc of someone's career – the very conventional record label benchmarks. But she had a totally different approach. She said, "No. I'm building something, I want to build at the pace I want to build it. Don't force me to write a pop song. I'm going to do what I want to do, and it's going to work the way it's going to work and be real." That's when I think the clash started to happen. Like it or not, a label is in business to make money. There's overhead to be paid, and there are salaries, and you need to see a return on your investment. I don't think Amanda was on the same timeline as the accountants for the label. And she said, "I'm going to make the records I want. I'm building my core fan base, and it's growing." There were just different timelines. There started to be a bit of a public feud with the label. Quite obviously Amanda trusted her gut and it's worked out perfectly for her. I love her and everything she's accomplished.
Musician Coaching:
Were you doing management mostly at that point of the feud?
DB:
I was out by that point. I A&R'ed the solo record with her, and then I was out.
Musician Coaching:
What was it she did well that others didn't? It sounds like she just would not be derailed. It sounds like raw will power.
DB:
It was raw will power with Amanda. And that's the key. It's the same thing with a band like Thirty Seconds to Mars. They get up every day and do it nonstop until they fall down at night. The correlation between the two artists is that Amanda always had a very open dialogue with her fans. She wrote her blog every day, and it was verbose to say the least. She was pouring her heart out every day. She would write something, and people felt they were along for the ride and involved. They felt like they knew what was going on with her. She would tell her fans about what was going on between her, the label and management. They felt like they really knew her. And she interacted with them nonstop. That is not an easy task. We all have a Facebook page, and a lot of us have a blog but if you've ever tried to actually maintain those and keep them relevant and interesting, you know it's not an easy thing to do.
Musician Coaching:
Speaking as someone who keeps a blog, consistency is the toughest part about blogging.
DB:
When you have a blog, you have to log on and say something relevant and captivating on a daily basis. That's hard. If you pay attention to Amanda's blog, you get swept up into her world. She's a fascinating person. She's captivating. And that's the X-Factor and the star quality that everyone is looking for. As an artist blogging or communicating online, you need someone to say, "Wow, I want to pay attention to this person." Whether it was an innate understanding of how this technology was going to work, or just a grueling effort on her part, she was really at the forefront of harnessing these tools and utilizing them to have a more intimate relationship with her fans. And now, I think people expect it.
Musician Coaching:
Do you have any parting advice for artists?
DB:
Never, ever, ever, ever, ever stop. That's the only key.
To learn more about David Bason, please check out his website at DavidBason.com.