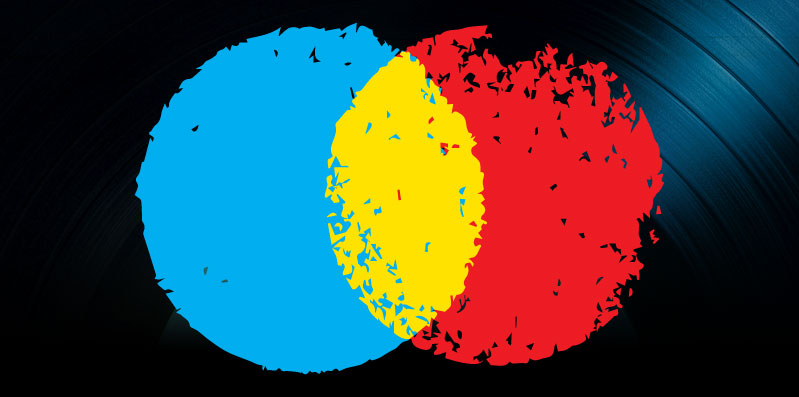 Musician Business Vs. Music Business with Dave Hahn
Dave Hahn is a professional musician and the co-founder of a website called MusicianWages.com.  He has done extensive work in music theater, is often called for sight-reading gigs and even spent six months working on a cruise ship.  I strongly suggest you check out MusicianWages.com – it is a valuable resource.  Dave was nice enough to sit down with me and go over his story and how he makes his living.
Music Consultant:
So, tell me how you came to be a musician?
DH:
I always say that you don't pick music, the music picks you. You can fight it if you want, but I know, for me, I've just always been a musician, and that's what I was supposed to do. I tried to do a few other things. I have an undergraduate degree in German Literature. I had some jobs for a while. I tried a lot of different things, but I've always been a musician. I started playing professionally at age 13. My brother was a waiter that worked at a restaurant that had a piano, and they started hiring me when I was a teenager to come in and play on the weekends. Then I started playing for theater companies back home and recording for theater companies. I started out as a jazz piano major in college, but I was convinced there wasn't a practical career choice. I thought I should try to do something else, so that's when I did other things. But music has always been my main focus. I was diagnosed with cancer five or six years ago and had been messing around as a musician for years. After college, I was in an African reggae band in Chicago, I owned a label for a while, and was working for theater companies. Then I had a day job and decided I didn't want to do my day job anymore. Then I went out on cruise ships, and when I came back, I realized I didn't know if I could make a real living at this. Cruise ships are an alternate reality.
Music Consultant:
We really do have to talk about cruise ships. On the one hand, that's a gig that everybody thinks they want.  I'm told that once you get there it can be a very small ship and a lot of drunk tourists.
DH:
I only did six months of that gig, and then I was out of there. The funny thing about me is that my online presence has a lot to do with cruise ships. When I went out on that gig, I didn't know what I was getting into. I thought that was unfair to musicians, so I just started writing about it so musicians would know what they were getting into before they got out there. Because the promo stuff the cruise ship agencies put out is all rose-colored glasses. I knew when I was out there I didn't want to do it again, so I felt free to talk honestly and openly about it. That's why I started writing the cruise ship blog. It's been six years since I was out there, and I was only out there for six months; I don't really know much about the gig. I wouldn't call myself an expert now. It just happens I wrote a ton about it, and the writings online became what I was known for. That writing online became the cornerstone of Musician Wages when we launched. Now we've actually written way more content than that cruise ship blog ever had. To try to keep relevant we've brought in  people to write for the site. We have a cruise ship agency in San Diego that writes for us now, and sometimes I can find musicians that are working on cruise ships to write for us now. We just want to keep it more relevant now, because I don't know anything about it anymore.
Music Consultant:
Where did life take you after the cruise ship experience?
DH:
I went back to outside Chicago where I grew up, and that's where I got diagnosed with cancer. Cancer is obviously a drag. And I'm fine today. I had a type of cancer that is very curable with a 98% cure rate. I had to go through all the rituals of chemo and everything, but once I did that everything was fine. It taught me a good lesson: I have to do with my life what I want to do with my life. Cancer really gave me the wherewithal to say, "I'm a musician. I'm not going to try to get a day job anymore. I'm just going to do this." So I did. That was really the point at which I said I was going to be a full time musician and make that work somehow.
Music Consultant:
So how did you build the career you have today?  What are the different sources of income?
DH:
Theater has always been the main bread winner in my career. I would say right now, 90% of my income comes from sight-reading.  I think it's the most valuable thing I can offer an employer – the ability to walk in and sit down and play anything they put in front of me. It's really valuable in New York City. There are a lot of guys who do it but there is also a lot of work for sight readers, especially if you have a lot of different styles in your bag you can bring out.
*** Here is an article that details Dave's Income streams during the recession ***
Music Consultant:
Do your gigs come from word of mouth at this point?
DH:
Being a theater musician is a very specific skill set. I've been doing it since I was a kid, and I love theater. I'm cool with the music. Musical theater is built from every style out there. You can't really say that musical theater is one thing or another. I love all the variety. How did I start? It was a lot of work and a little luck just like everything else. When I was back in Chicago, I'd been working in theater for 15 years at that point, and I knew I wanted to get onto the national scene more than the small theater scene I had in my hometown. It has to do with the cruise ship blog actually. Now and then people will contact me through the cruise ship blog and say, "Hey, I'm interested in this gig. Can you give me some more information about it?" One of the guys that contacted me was a bass player for Les Miserables and Cats. He was on the road for 15 years. He contacted me and said he wanted to retire from the Broadway thing and was trying to find options. He thought maybe he could go on a ship and wanted to get information about that. So we had a phone call, and it was about five minutes of cruise ship discussion, and I just said, "No, that's not an option for you. You shouldn't do that." And then it was two hours of me picking his brain about how to get on the road and get jobs on Broadway. I basically said, "I want to do exactly what you're doing. How do you do it?" He was so nice about it and was a great mentor at that time. He told me to join the union and gave me two names that I should call, and I did that. It's funny that I had to join the union, because I didn't have a union gig until years after that. But I think in that theater scene they take you more seriously if you're in the union.
I called the first guy on the list, was still living in my home town, and said, "Hey, my name is Dave, I'm a keyboard player and looking for work. I just wanted to give you a call and say hi." He said, "Great, so what have you been doing?" I said I worked on cruise ships for a little while and have been working in the theater scene in Chicago for years and years. And he said, "Great, do you want to go to Taiwan?" And that was the whole phone call. Two weeks later I went to Taiwan, and was playing keyboard on an ad hoc Broadway review show. It was just two weeks and was a great experience. There were a lot of New York people there. And they liked my playing and liked me – two things that are very important. The music director on that gig had gotten offered a national tour, but didn't want to do it, because the national tour is a really grueling kind of "one-nighter" for nine months. He wasn't into it, but told them I was great and asked them to hire me, and they did. I got back from Asia on a Wednesday, and I had to be in New York ready to go by that Monday. I had never done anything like that and had no idea what I was doing. But I did it, showed up, and was the standing conductor for the national tour of Leonard Bernstein's Wonderful Town. We did nine months in North America. That was a really lucky break in a way. In some ways I also had to show up and show the goods. It took a lot of work to get to that point, but it was the right place at the right time. Once you have a credit like that, it makes it a lot easier to get gigs in the scene. Once I had a director credit for a national tour, it was easier to get a regional gig. A lot of it is word of mouth. You really don't get gigs in the theater industry unless somebody knows you. I got to know a lot of people on that tour, and they all scattered and went to different regional houses and recommended me to the artistic director there. I worked in Chicago, Virginia, upstate New York, and bounced around as a music director for different regional companies. Eventually I got to a point where I thought I had a pretty good list of credits. I'd also gotten a little tired of traveling around and touring, and I thought, "It's time to move to New York City and try it with the big dogs." I moved here, and it did not go well.
It was a long process. As a theater person, for me at least, it can be a long process to move to New York.  The thing about theater is that everyone in the country and throughout the world really comes to New York to mine the talent in this town. They hire them for jobs outside of town. It's actually really hard to stay here. If you're good you keep getting work and leaving. That was my experience for a year or two. I moved here but I couldn't stay here, because I kept getting jobs out of town. Then the recession hit, and it was easier to stay here, because nobody was hiring. I got to New York about a month after AIG crashed, and this place was a mess. Nobody was hiring. You couldn't get a day job, you couldn't get a temp job, you couldn't get a waiter job. I just sat around for eight months. I couldn't find anything. That's about the time we started Musician Wages. That gave me something to do.
Music Consultant:
Tell me about the blog, your cruise ship job and Musician Wages. Has blogging about cruise ships helped your career?
DH:
Every major job I've gotten in the past two years has been directly related to MusicianWages.com.
Music Consultant:
So you can speak to the benefits of blogging. I tell people all the time, and they think I'm lying.
DH:
It's absolutely true. Musician Wages we started in November of 2008, and it evolved and into a career website for working musicians. We talk about how to make a living, the different gigs we're taking and what's worked and what hasn't worked for us. And other people write for us about musician business-related stuff. We make a real distinction between "musician business" and the "music business." I am not in the music business I don't know what the music business is. I don't have any experience with it. I work in the musician business.
Music Consultant:
You're primarily a hired gun. Do you have an independent project or stuff you write you're pushing and trying to market?
DH:
I have some hobby projects.  I know this isn't a popular view in the musician community but what I decided early on was that to make a living as a musician I needed treat this as a business and not just concentrate on what I wanted to do. I don't always want to go to work, but work makes me money. It would've been great to be a rock star, but I would've never made a dime because I wouldn't be a very good rock star.
Music Consultant:
I don't think I've ever heard a musician say that out loud.
DH:
I know. It's not a very popular decision in the musician community. I don't just play what I feel like playing. In fact if I did, I would never make any money and would not have a career. I play what people pay me to play, and I guess I'm lucky because I actually really enjoy doing that. I love showing up and playing whatever people have for me to play. I made a decision early on – and this is probably also very unpopular – that I don't join bands. If I joined a band, I'd never have a career. I joined bands in college and high school and made $3 a night and a case of beer, and it was fun, but it was also frustrating because we couldn't get anybody to show up or sell our albums, and I wasn't making any bread on it. And I thought, I can't do this if I'm really going to be a professional. Some people can make it work but I'm not one of those guys. I do have some projects. I have two albums out, and never really talk much about them, and they never sell many copies. I did just get a song placed in a movie, which was a lucky break.
Music Consultant:
How did that happen?
DH:
They were searching iTunes. It's the new Matt Dillon movie, Takers. It's out in theaters right now. There's a scene where Hayden Christensen is playing piano, and his buddy proposes to his girlfriend. They needed a cue to fit into that scene, and they searched iTunes and found my album and picked one of the songs from it and contacted me and said they wanted to use it.
Music Consultant:
Did you do anything with iMixes to load the gun and help you out?
DH:
Cameron (Mizell – co-founder of musicianwages.com) helped me out. If you go to the iMix or iTunes page, one of the top iMixes is "Piano Jams" and it has one of my songs in it but that's not how they found my stuff. I don't really know, but they must have searched something like "solo ballad piano" and found my album and felt it was perfect. It's perfect because I'm a non-famous musician with a non-famous recording, and they can plug it in as a sound effect in the movie, and nobody will say, "Oh, well that's Oscar Peterson's version of Nearness of You." That works out great for everybody.
***  Here is an article on how Dave's song got placed ***
Music Consultant:
I'm gathering from you that there were a bunch of things that were key in you afloat as a musician.
1.     The decision, where you said, "I'm going to do this for a living."
2.     The ability to sight read
3.     Having the talent / being well liked
4.     Blogging
Am I wrong that those four items are linchpins in bringing you to a guy who makes his living playing?
DH:
I'd say that's a pretty good analysis.  I think you can't under-emphasize the third point, the one about being a good hang. People need to like hanging out with you. You need to be a good person and have people want to work with you. That's who people hire. This business is all word of mouth. The other way to say that is that people hire their friends. It's about networking, but networking is different in the musician business than it is in something such as selling medical supplies. You really need to be friends with people genuinely. You can't fake the friendship. You have to be a good person and a good hang for people to hire you.
Music Consultant:
You can't really teach that.
DH:
No. That's really important in this business – being kind and genuine to people. As far as other projects go, I work with a singer in Brooklyn. I'm kind of at a point in my career where I feel okay taking on what I would refer to as hobby projects, like working with a singer or working on an album. I'm at a point where I can do that because I have some bread coming in. I shouldn't talk about musicians in general, but my experience is that a lot of musicians do it the opposite way.  They take on projects that they want and then later they take on stuff that actually brings in bread.
Music Consultant:
I was talking to Cameron the other day, and I forget who he quoted, but he said, "A gig has to have two of the following three:  the money; they music or the hang."
DH:
Yes. I talked about that recently on Musician Wages with an article about taking free gigs. There has to be something in it for you:  the money, the music or the hang.
Music Consultant:
Are there any other sources of income? You've gotten some placement lately and are taking on a lot of hired gun and sight reading work. Is there anything else that you've done with your skills?
DH:
I've found that especially in New York but everywhere I've gone that to really make your freelance career more comfortable, it's really good to have one or two steady gigs. I work at a church in the Bronx, a Catholic Church with two services per week. It's a really low-stress gig. I show up one day per week, and I play my gig, and everybody's really nice, and then I go home and it's great. It's a good gig for me because on Sunday mornings there is never anything else going on. And it's not one of those churches that has eight services and a choir and all this stuff. It's very low responsibility. I show up, play my gig and come home, and it gives me the bread I need on slow weeks. I don't teach lessons. I used to teach lessons about ten years ago, but I'm not that great at it, and I also found it was a lot of hassle, because people were always canceling their lessons. And then what do you do? And I didn't really like doing it. So I don't. I do vocal coaching with actors here in town. That's a big source of income for a lot of musical directors, and I am no different.
Music Consultant:
I didn't realize you have singing in the mix as well.
DH:
Well, theater is a weird thing. I'm not a voice teacher. There's a difference in New York between voice teachers and voice coaches. It's a musical theater thing. Voice teachers talk about the musical pedagogues. They talk about the actual instrument and technique. And they are very expensive. Vocal coaches are less expensive and teach new music. Often actors are not musicians and don't play piano, so if they have a new song they need to learn for an audition or are trying to work on new audition repertoire, they'll come to a vocal coach like me, and I will play through songs to them and teach it to them and maybe talk a little bit about technique as needed, but it's mostly coaching. It's like a music consultant thing for actors. It's something that is specific to theater towns. Chicago has a little bit of it and maybe L.A., but it's a big thing in New York City to be a vocal coach for actors. I do that now and then, but I also freelance at NYU in their musical theater department, so sometimes I work as a music director. In that situation it's a cross between a pianist and a choir director and a vocal coach and a director. You talk about theater and story and music or sometimes you sit there and play piano. Between the church gig, the NYU gig and coaching, those fill in the holes when there aren't gigs. That's probably normal for guys like me in New York.
For more information about Dave Hahn please visit his personal website
I also strongly recommend the blog he founded with Cameron Mizell – MusicianWages.com
In a subsequent email Dave also mentioned his "hobby projects"
Funny Ringtones and a singer named Blythe he is developing